Faculty of Medicine PowerPoint Presentation, PPT - DocSlides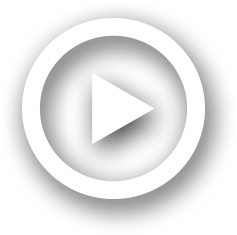 Description
Public Health . (31505291). الصحة . العامة. Lecture 17. The global health impact of Cardiovascular Diseases , Diabetes and Obesity. By . Hatim. . Jaber. MD MPH JBCM PhD. 30 - 7-2018. 1. ID: 746244
Embed code:
Download this presentation
DownloadNote - The PPT/PDF document "Faculty of Medicine" is the property of its rightful owner. Permission is granted to download and print the materials on this web site for personal, non-commercial use only, and to display it on your personal computer provided you do not modify the materials and that you retain all copyright notices contained in the materials. By downloading content from our website, you accept the terms of this agreement.
Presentations text content in Faculty of Medicine
Slide1
Faculty of Medicine Public Health (31505291)الصحة العامةLecture 17The global health impact of Cardiovascular Diseases , Diabetes and Obesity
By Hatim JaberMD MPH JBCM PhD30 - 7-2018
1
Slide2
The global health impact of mental health and mental diseases. Drug abuse and Addictive substancesGlobal overview of communicable diseases Global overview Non- Communicable Diseases(NCDs) The global health impact of Hepatitis, Tuberculosis and HIV/AIDS The global health impact of Cardiovascular Diseases , Diabetes and ObesityHealth service delivery in developing countriesHealth policy, Health priorities
Health systems and financing Quality of care and effectiveness in different health services systems;Health policies and management within a global health perspectiveViolence and Injuries Migration and Travelers' health
Slide3
Presentation outlineTimeIntroduction
of concepts09:15 to 09:25Epidemiology of CVD: globally and locally
09:25
to 09:35
Epidemiology of Diabetes : globally and locally
09: 35 to 09:40
Epidemiology of obesity : globally and locally
09:40 to 09:50Prevention strategies09:50 to 10:15
3
Slide4
25
50
%
Communicable diseases, maternal and perinatal conditions and nutritional deficiencies
Injuries
DALYs, by broad cause group 1990 - 2020
in Developing Countries (baseline scenario)
DALY = Disability adjusted life-year
1990
2020
Source: WHO, Evidence, Information and Policy, 2000
Noncommunicable
conditions
Slide5
5
Slide6
The different types of CVDs1. CVDs due to atherosclerosis: ischaemic heart disease or coronary artery disease (e.g. heart attack) cerebrovascular disease (e.g. stroke) diseases of the aorta and arteries, including hypertension and peripheral vascular disease.2. Other CVDs
congenital heart disease rheumatic heart disease cardiomyopathies cardiac arrhythmias.
6
Slide7
Public Health Significance- Leading cause of mortality in developed countries and a rising tendency in developing countries (disease of civilization)- A major impact on life expectancy - Significantly contributes to morbidity and death rates in the middle aged population
: - potential life years lost, - common cause of premature death,
- labor force (economic costs),
-
family life
- Morbidity: nearly
30% of all disability cases
- Contributes to deterioration of the quality of life7
Slide8
8
Slide9
Reasons For Worldwide IncreaseIn Cardiovascular Disease
Malnutrition
Infection
Smoking
BMI
Slide10
CVDs are responsible for over 17.3 million deaths per year and are the leading causes of death in the world10
Slide11
Descriptive Epidemiology I. Distribution Patterns in the World---KEY FACTSCVDs are the number 1 cause of death globally: more people die annually from CVDs than from any other cause.An estimated 17.5 million people died from CVDs in 2012, representing 31% of all global deaths. Of these deaths, an estimated 7.4 million were due
to coronary heart disease and 6.7 million were due to stroke .Over three quarters of CVD deaths take place in low- and middle-income countries.Out of the 16 million deaths under the age of 70 due to noncommunicable diseases, 82% are in low and middle income countries and 37% are caused by CVDs.11
Slide12
KEY FACTSMost cardiovascular diseases can be prevented by addressing behavioral risk factors such as: tobacco use, unhealthy diet and obesity, physical inactivity and harmful use of alcohol using population-wide strategies.People with cardiovascular disease or who are at high cardiovascular risk (due to the presence of one or more risk factors such as hypertension, diabetes, hyperlipidaemia or already established disease) need early detection and management using counseling and medicines, as appropriate
12
Slide13
Descriptive Epidemiology . AGEQuestion: What is the relative amount of CVD in death rates in different age groups?- Early lesions of blood vessel, atherosclerotic plaques: around 20 years - adult lifestyle patterns usually start in childhood and youth (smoking, dietary habits, sporting behavior, etc.)- Increase in CVD morbidity and mortality: in age-group of 30-44 years
- Premature death (<64 years of age, or 25-64 years): in the elderly population more difficult to interpret death rate due to multiple ill health causes13
Slide14
Descriptive Epidemiology SEXQuestion: What is the relative amount of CVD in death rates in women and men?- Widespread idea: CVD is often thought to be a disease of middle-aged men.
- Cardiovascular mortality (fatal cases) are more common among men. However, CVD affect nearly as many women as men, albeit at an older ageWomen: special case (WHO, 2004)a., Higher risk in women than men
(smoking, high triglyceride levels)b., Higher prevalence of certain
risk factors in women (diabetes mellitus, depression)
c., Gender-specific risk factors (
risks for women only
) (
oral contraceptives, hormone replacement therapy, polycystic ovary syndrome)14
Slide15
Prevalence of Coronary Heart Diseases by Age and Sex NHANES :1999-2002Source: CDC/NCHS and NHLBI.
15
Slide16Slide17
CVD in Men and WomenCVD mortality in men is holding steady; in women it is increasingWomen have comparable CVD rates about 10-15 years later than men, but the gap diminishes with age82% of coronary events in women are attributable to unhealthy diet, lack of activity, cigarette use, and overweight17
Slide18
Deaths due to heart attacks, strokes and other types of CVDs as a proportion of total cardiovascular deaths for males and females18
Slide19
Descriptive Epidemiology TIME and PLACESDR: Standardized Death RatePremature death rates for comparison purposes (<64 years of age)19
Slide20
20
Slide21
Descriptive Epidemiology World TrendsDeveloped countries: decreasing tendencies (e.g, USA: 30% between 1988-98, Sweden: 42%)- improvement of lifestyle factors, for example,
a decrease of smoking and a higher level of health consciousness in many developed countries- better diagnostic and therapeutic procedures (e.g., bypass surgeries, hypertension screening, pharmacological treatment of hypertension and hypercholesterinaemia, access to health care)Developing countries: increasing tendencies
- increasing longevity, urbanization, and western type lifestyle
21
Slide22
22
Slide23
Cardiovascular disease in Europe: epidemiological update 2016Nick Townsend, Lauren Wilson, Prachi Bhatnagar, Kremlin Wickramasinghe, Mike Rayner, Melanie Nichols; Cardiovascular disease in Europe: epidemiological update 2016. Eur Heart J 2016; 37 (42): 3232-3245. doi: 10.1093/eurheartj/ehw334
23Descriptive Epidemiology
International Comparisons
Slide24
24
Slide25
NCD deaths by cause in some Arab countries25
Slide26
NCD deaths by cause in some Arab countries26
Slide27
27
Slide28
Global distribution of CVD mortality rates in males (A) and females (B), age-standardized per 100,000.Chapter:
Slide29
29
Slide30
Major Risk FactorsCigarette smoking (passive smoking?)Elevated total or LDL-cholesterol
Hypertension (BP 140/90 mmHg or on antihypertensive medication)Low HDL cholesterol (<40 mg/dL)†
Family history of premature CHDCHD in male first degree relative <55 years
CHD in female first degree relative <65 years
Age (men 45 years; women 55 years)
†
HDL cholesterol
60 mg/dL counts as a "negative" risk factor; its presence removes one risk factor from the total count.30
Slide31
Other Recognized Risk FactorsObesity: Body Mass Index (BMI)Weight (kg)/height (m2)Weight (lb)/height (in2) x 703 Obesity BMI >30 kg/m2 with overweight defined as 25-<30 kg/m 2
Abdominal obesity involves waist circumference >40 in. in men, >35 in. in women2. Physical inactivity: most experts recommend at least 30 minutes moderate activity at least 4-5 days/week31
Slide32
"the causes of the causes"There are also a number of underlying determinants of CVDs or "the causes of the causes". These are a reflection of the major forces driving social, economic and cultural change – globalization, urbanization and population ageing. Other determinants of CVDs include poverty, stress and hereditary factors.32
Slide33
Estimated 10-year CHD risk in 55-year-old adults according to levels of various risk factors: Framingham Heart Study.Chapter:
Slide34
Approaches to Primary and Secondary Prevention of CVDPrimary prevention involves prevention of onset of disease in persons without symptoms.Primordial prevention involves the prevention of risk factors causative o the disease, thereby reducing the likelihood of development of the disease.Secondary prevention refers to the prevention of death or recurrence of disease in those who are already symptomatic
34
Slide35
Risk Factor Concepts in Primary PreventionNonmodifiable risk factors include age, sexc, race, and family history of CVD, which can identify high-risk populationsBehavioral risk factors include sedentary lifestyle, unhealthful diet, heavy alcohol or cigarette consumption.
Physiological risk factors include hypertension, obesity, lipid problems, and diabetes, which may be a consequence of behavioral risk factors.35
Slide36
Population vs. High-Risk ApproachRisk factors, such as cholesterol or blood pressure, have a wide bell-shaped distribution, often with a "tail" of high values.The "high-risk approach" involves identification and intensive treatment of those at the high end of the "tail", often at greatest risk of CVD, reducing levels to "normal".But most cases of CVD do not occur among the highest levels of a given risk factor, and in fact, occur among those in the "average" risk group.Significant reduction in the population burden of CVD can occur only from a "population approach" shifting the entire population distribution to lower levels.
36
Slide37
Materials Developed for Community Intervention TrialsMass media, brochures and direct mailEvents and contestsScreeningsGroup and direct educationSchool programs and worksite interventionsPhysician and medical setting programsGrocery store and restaurant projectsChurch interventionsPolicies
37
Slide38
How can the burden of cardiovascular diseases be reduced"Best buys" or very cost effective interventions that are feasible to be implemented even in low-resource settings have been identified by WHO for prevention and control of cardiovascular diseases. They include two types of interventions: population-wide and individual, which are recommended to be used in combination to reduce the greatest cardiovascular disease burden.Examples of population-wide interventions that can be implemented to reduce CVDs include:- comprehensive tobacco control policies- taxation to reduce the intake of foods that are high in fat, sugar and salt- building walking and cycle paths to increase physical activity
- strategies to reduce harmful use of alcohol- providing healthy school meals to children..38
Slide39
Global action plan for the prevention and control of NCDs 2013-2020The sixth target in the Global NCD action plan calls for 25% reduction in the global prevalence of raised blood pressure. Raised blood pressure is one of the leading risk factors of cardiovascular diseaseReducing the incidence of hypertension by implementing population-wide policies to reduce behavioural risk factors, including harmful use of alcohol, physical inactivity, overweight, obesity and high salt intake, is essential to attaining this targetThe eighth target in the Global NCD action plan states at least 50% of eligible people should receive drug therapy and counselling (including glycaemic control) to prevent heart attacks and strokes. Prevention of heart attacks and strokes through a total cardiovascular risk approach is more cost-effective than treatment decisions based on individual risk factor thresholds only and should be part of the basic benefits package for pursuing universal health coverage
..In 2015, countries will begin to set national targets and measure progress on the 2010 baselines reported in the "Global status report on noncommunicable diseases 2014". The UN General Assembly will convene a third high-level meeting on NCDs in 2018 to take stock of national progress in attaining the voluntary global targets by 2025.39
Slide40
primary preventionThe worldwide potential for primary prevention of most CVD is established by several salient facts: (a) the large population differences in CVD incidence and death rates; CVD is rare in many countries and common in others; (b) dynamic national trends in CVD deaths, both upward and downward; (c) rapid changes in CVD risk among migrant populations; (d)
the identification of modifiable risk characteristics for CVD among and within populations; and (e) the positive results of preventive trials.40
Slide41
Tobacco: The totally avoidable risk factorof CVDsKEY MESSAGESTobacco use is a principal contributor to the development of heart attacks, strokes, sudden death, heart failure, aortic aneurysm and peripheral vascular disease.Smoking cessation and avoidance second-hand smoke reduce the cardiovascular risk and thereby help to prevent CVDs.41
Slide42
The Decrease in CVD Mortality25% is due to primary prevention75% is due to behavioral changes affecting risk factors or improvements in treatment42
Slide43
Benefits of Risk Factor Reduction50-70% lower risk in former vs current smokers within 5 years of cessation2-3% decline in risk for each reduction of 1% serum cholesterol2-3% decline in risk for each reduction of 1 mm Hg in diastolic blood pressure
35-55% lower risk for those who maintain desirable body weight as compared to those 20%+ above43
Slide44
Benefits of Risk Factor Reduction45% lower risk for those who maintain an active lifestyle compared with a sedentary lifestyle35% lower risk in aspirin users compared with nonusers44
Slide45Slide46
Emerging Risk FactorsLipoprotein (a)HomocysteineProthrombotic factorsProinflammatory factorsImpaired fasting glucose Subclinical atherosclerosis46
Slide47
47
Slide48
Cardiovascular disease (including heart attacks and stroke) is the world's biggest killer.The good news? WE CAN reduce the risk through:-Protecting people from tobacco smoke-Healthy diets-Physical activity-Avoiding harmful use of alcohol
48
Slide49
World Health Day 2016: Beat diabetesWorld Diabetes Day 2016World Diabetes Day 2016- 14 November
Slide50Slide51
Global burden of diabetesGlobally, an estimated 422 million adults were living with diabetes in 2014, compared to 108 million in 1980. The global prevalence (age-standardized) of diabetes has nearly doubled since 1980, rising from 4.7% to 8.5% in the adult population. This reflects an increase in associated risk factors such as being overweight or obese. Over the past decade, diabetes prevalence has risen faster in low- and middle-income countries than in high-income countries.
Slide52
Global burden of diabetesDiabetes caused 1.5 million deaths in 2012. Higher-than-optimal blood glucose caused an additional 2.2 million deaths, by increasing the risks of cardiovascular and other diseases. Forty-three percent of these 3.7 million deaths occur before the age of 70 years. The percentage of deaths attributable to high blood glucose or diabetes that occurs prior to age 70 is higher in low- and middle-income countries than in high-income countries
Slide53
Global burden of diabetesOverweight and obesity are the strongest risk factors for type 2 diabetesDiabetes can damage the heart, blood vessels, eyes, kidneys and nerves, leading to disability and premature deathPeople with diabetes are more likely to incur catastrophic personal health expenditureDiabetes is 1 of 4 priority NCDs targeted by world leaders
Slide54
VOLUNTARY GLOBAL TARGETS FOR PREVENTION AND CONTROL OF NONCOMMUNICABLE DISEASES TO BE ATTAINED BY2025
Slide55
PERCENTAGE OF ALL-CAUSE DEATHS ATTRIBUTED TO HIGH BLOOD GLUCOSE, BY AGE AND COUNTRYINCOME GROUP, a 2012(A) MEN, (B) WOMEN
Slide56
43% of all deaths due to high blood glucose occur before the age of 70
Slide57
In 2014 422 million adults had diabetesHIGH BLOOD GLUCOSE AGE-STANDARDIZED MORTALITY RATES PER 100 000 BY WHO REGION, AGE 20+
Slide58
ESTIMATED PREVALENCE AND NUMBER OF PEOPLE WITH DIABETES (ADULTS 18+ YEARS)Diabetes prevalence has doubled since 1980
Slide59
TRENDS IN PREVALENCE OF DIABETES, 1980–2014, BY COUNTRY INCOME GROUP
Slide60
TRENDS IN PREVALENCE OFDIABETES, 1980–2014, BY WHO REGION
Slide61
BURDEN AND TRENDS IN THE COMPLICATIONS OF DIABETESLower limb amputation rates are 10 to 20 times higher among people with diabetesAdults with diabetes historically have a two or three times higher rate of cardiovascular disease (CVD) than adults without diabetes Diabetic retinopathy caused 1.9% of moderate or severe visual impairment globally and 2.6% of blindness in 2010 Pooled data from
54 countries show that at least 80% of cases of end-stage renal disease (ESRD) are caused by diabetes, hypertension or a combination of the two
Slide62
PREVENTING DIABETES Type 2 diabetes is largely preventable. Actions to address overweight and obesity are critical to preventing type 2 diabetesPolicies that increase the price of foods high in fat, sugar and salt can decrease their consumptionInterventions that promote healthy diet, physical activity and weight loss can prevent type 2 diabetes in people at high riskMuch type 2 diabetes results from risk factors that can be reduced using a combination of approaches at population and individual levels
Slide63
Obesity/Unhealthly Lifestyles
Slide64
More than1 in 3 adults were overweight and more than 1 in 10 were obese in 2014PREVALENCE OFBEING OVERWEIGHT (BMI 25+) IN ADULTS OVER18 YEARS, 2014, BYS EXAND WHO REGION
Slide65
PREVALENCE OF BEING OVERWEIGHT (BMI 25+) IN ADULTS OVER 18 YEARS, 2014, BY SEX AND COUNTRY INCOME GROUP
Slide66
ObesityIt is estimated by the WHO that globally, over 1 billion (16%) adults are overweight and 300 million (5%) are obese.
Slide67Slide68Slide69
The Global Obesity Crisis…Centers for Disease Control and Prevention has declared that obesity is the No. 1 health threat in the United States today.[65 percent of U.S. adults are considered overweight with 38.8 million American adults classified as obese]
Slide70
Generational transmission of diabesityLow birth weight, combined with weight gain in adulthood, increases risk of CVD, diabetes, some cancersMaternal obesity amplifies the risk of diabetes in pregnancy, birth defects, childhood obesity and type 2 diabetesMaternal obesity increases early death (before age 60) by 35% in the offspring (BMJ 2013)
Slide71Slide72Slide73
Various theories : FOODGlobal pandemic diabesity since 1980 and the hunt for culprit foodsNew foods: cheap calories and processingFatsFructosePortion size driftAvailability, affordability and the social gradient
Slide74
Dementia = "type 3 diabetes"Risk of incident dementia by baseline glucose (no diabetes)Source: Crane et al NEJM 2013 369:6 (pp540-8)
Slide75
Coronary mortality (deaths per 100,000) as a function of saturated fat intakeSource: Kromhout et al Seven Countries Study, 1995 Prev Med
Slide76
Sleep, Obesity and T2 Diabetes
125-193%
Risk of future obesity in short sleepers
(Gangwisch 2005)
50-150%
Greater risk of short sleepers for developing type 2 diabetes
(
Gangwisch 2007 & Gottlieb 2005)
43% increased risk of incident diabetes for every quartile of Obstructive Sleep Apnea severity (
Botros
, 2009)
Slide77
Myths:It mostly high income countriesLow/Middle income countries should focus on infectious disease vs. chronic diseaseIt affect mainly rich peopleIt primarily affect older people
It primarily affect menIt are the results of unhealthy lifestylesChronic disease cannot be preventedChronic disease prevention is too expensive
1/2 truths: "my grandfather smoked and was overweight and he lived to be 96, therefore
I do not need to
worry
Everyone needs to die of something
Reality:FALSEFALSEFALSEFALSEFALSEFALSEFALSEFALSE½ FALSE
True…but ideally not slowly and painfully
---