The Formative & The PowerPoint Presentation, PPT - DocSlides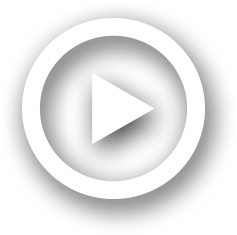 Description
Summatives. From a Student's POV. Steve Tran (Year 3). ICSMSU Academic Officer (Years 1, 2 & GE). icsm.ao12GE@imperial.ac.uk. . Content – Updated 16/12/11. Why have this?. Exam Dates. Results + Resits. ID: 388534
Direct Link:
Embed code:
Download this presentation
DownloadNote - The PPT/PDF document "The Formative & The" is the property of its rightful owner. Permission is granted to download and print the materials on this web site for personal, non-commercial use only, and to display it on your personal computer provided you do not modify the materials and that you retain all copyright notices contained in the materials. By downloading content from our website, you accept the terms of this agreement.
Presentations text content in The Formative & The
Slide1
The Formative & The SummativesFrom a Student's POV
Steve Tran (Year 3)ICSMSU Academic Officer (Years 1, 2 & GE)icsm.ao12GE@imperial.ac.uk
Slide2
Content – Updated 16/12/11
Why have this?
Exam Dates
Results + Resits
Type of Questions + Examples
SBA – Single Best Answers
EMQ – Extended Matching Questions
SAQ – Short Answer Questions
Year 1 Formative
Graduate Entry Formative
The Exams
Tips
Slide3
Why have this?
Students (Year 1 & GE1) have approached me concerned about the format of your exams
All the information here is taken from the Intranet
(
http://education.med.ic.ac.uk
) on the 16
th
December so may not be the most recent.
All the other information is from my own experience and point of view so don't sue me.
Slide4
Year 1 2012
Mon 9 Jan
, 2-4pm: Formative
Results: Fri 3 Feb
Tues 20 Mar
:
PBL
in-course assessment deadline
Mon 30 Apr
, 10am - 12.15pm:
MCD
Summative
Mon 11 Jun
, 10am - 11.40am:
LSS 1
Summative
Tues 12 Jun
, 10am - 11.30am:
LSS 2
Summative
Thurs 14 Jun
, 10am - 11.15am:
LCRS
Summative
Fri 15 Jun
, 2pm - 3.45pm
: FCP
Summative
Results: TBA (July)
Slide5
Year Graduate Entry 1 2012
Mon 31 Jan
, 2pm - 5pm: Formative
Tues 17 Apr
, 2pm – 4.30pm:
CMS
Summative
Fri 27 Apr
, 9.15 – 10.15am:
Epidemiology + S&H
Thurs 21 Jun
, 10am - 11.40am:
Anatomy
Summative
Wed 27 Jun
, 10am – 12pm:
RS
Summative
Fri 29 Jun
, 2.30pm – 4.30pm:
SS
Summative
Results
: TBA (July)
Slide6
Results
On the results day, you will be emailed by the FEO.
They ask you to log into the
Imperial e-service:
http://
www.imperial.ac.uk/studenteservice
Look for them under the
'Academic Record'
tab.
Prior to the release of results, the FEO release the pass-marks on the intranet under the exam links.
The Top 3 of each year AND the top of each exam paper will get a prize
:
https://education.med.imperial.ac.uk/Prizes/index.htm
Slide7
Resits
DO NOT WORRY ABOUT THESE UNTIL AFTER YOUR RESULTS, OR IF YOU DEFINITELY THINK THE PAPERS WENT DISASTROUSLY BAD.
If you do end up not getting the pass marks, you will be automatically entered into the Summer Resits.
The dates will be released closer to the time of the summative exams, but they normally take place
over the 2
nd
week of August.
The percentage of those who resit is relatively normal compared to other medical schools.
Slide8
Type of Questions
SBA
– Single Best Answer
EMQ
– Extended Matching Questions
SAQ
– Short Answer Questions
EMQs
and
SBAs
are the type of questions you will come across your years at medical school.
However multiple choice doesn't distinguish whether people actually understand concepts presented in Y1&2, so that is why we also do
SAQs
- they are the questions you 'have to think about'.
Slide9
SBA – Single Best Answer
Multiple choice questions that ask you for the
'BEST'
answer out of 5.
If they're mean, they can put two answers that are very similar to each other.
Best Method:
Process of Elimination
Go through each option and figure out if you think it's true or false or a ?.
You'll most likely end up with having to choose between 2.
INTELLEGENTLY GUESS IF YOU DON'T KNOW!
Slide10
SBA example
Where in the cell does the TCA cycle occur?*
The Cytoplasm
The Mitochondrial Matrix
In the Inter-mitochondrial-membrane space
On Rough ER
In the Nucleus
* Taken from the Metabolism Self Test on learn.imperial.ac.uk
Slide11
EMQ – Extended Matching Questions
Similar to Mix-And-Match Questions.
Normally involves definitions.
5 Questions per list of 10 options.
Options can be used:
ONCE, MORE THAN ONE, OR NOT AT ALL.
A lot of options you can eliminate just because
1. they are from a different topic or
2. you know
that it
definitely isn't
the answer.
Slide12
EMQ Example
T CellB CellNatural Killer CellNeutrophilMacrophageLangerhans CellFollicular CellBasophilEosinophilPancreatic Beta Cell
Questions
Associated with CD4+ or CD8+
Contains Multi-Segmented Nucleus
Widely Spread throughout the skin
Secretes Insulin
* Taken from the
Immunology
Self Test on learn.imperial.ac.uk
Slide13
SAQ – Short Answer Questions
These rely on you understand the topic than just remembering facts for SBA and EMQs
More writing!
Can be compared to A level Biology
You get an initial 1 or 2 marker question then more expanded questions which require 'longer' answers i.e. a paragraph of writing
Can be used test across topics
– Obvious links!
e.g. Immunology and Microbiology
Slide14
SAQ - Example
Name the process that makes glucose from other substrates (1 mark)
List 3 different substrates that could be used (3 marks)
Explain how Adrenaline and Insulin influence the blood sugar levels (6 marks)
What other major hormone is involved in the homeostasis of blood sugar levels? (1 mark)
Answers are not the best, because I made this from the top of head.
Slide15
Year 1 Formative
Monday 9 January 2012, 2pm – 4pm
For MCD:
(Advised 80 minutes)
32 SBA – Advised 40 minutes
2 EMQ – Advised 10 minutes
2 SAQ – Advised 30 minutes
For FCP:
40 minutes of SAQ & SBAs.
Topics:
MCD – Everything including
practicals
& tutorials
FCP – Clinical Communications, Society & Health, parts of First Clinical Attachment.
Slide16
GE1 Formative
Tuesday 31 January 2012, 2pm – 5pm
Exam arrangements will be sent to you by 17
th
Jan.
Society & Health:
6 items
Regulatory Systems:
21 items
Support Systems:
31 items
Cellular and Molecular Sciences:
38 items
Anatomy:
44 items
Hopefully a SAQ consists of 10 items, EMQ (5 questions with one list of options) = 5 items and a SBA = 1 item
Only Support System will have a SAQ.
Slide17
The Exams
SBA & EMQs are marked by machine by something similar to the math's challenge or the BMAT.Put your NAME & Candidate Number down.Make sure you're using the right side for SBA and EMQs (EMQ are the longer ones)
Slide18
Tips 1
Other than a good night sleep etc…
Make sure you have
spare pens and HB pencils
!
Bring some water
or some snack that isn't noisy to eat!
Wear comfortable clothes
Comfort Breaks
BEFORE
the exam
– No need to waste time during the exam unless you're bursting.
Stay calm
, you know what you're doing.
Slide19
Tips 2
Make sure you
know how much time
you want to spend on SAQ, EMQ or SBA.
Choose which ever you want to do first but I would advise
GLANCE over what topics the SAQs are on
, so that whilst doing the EMQ/SBAs your brain is subconsciously working out stuff for the SAQs, plus you can also figure out if you need to allocate more time for them.
Guess if you don't know it!
Slide20
Tips 3
READ THE QUESTION
, then read it
again.
I've made this mistake so many times.
For SBA/EMQ –
Mark on the question sheet your answer
, then transfer the answers to the answer sheet.
If you skip a question, give yourself a note to remind you of it later and make sure to skip it on the answer sheet too!
I put a
massive highlighted circle
around the SBAs I skipped.
I know someone who lost 50% of their SBA answers
because they realised 5 minutes before the end they only had 39 answers to 40 questions. In addition, they didn't mark on the question paper what they put the answer as.
Slide21
Need more information?
If you have any more questions, please feel free to email me on:
icsm.ao12GE@imperial.ac.uk
Anything with regards to mitigating circumstances, please contact Neeraj, our welfare officer at
icsm.welfare@imperial.ac.uk
Slide22Slide23Slide24Slide25Slide26
---