Beachside Tennis Villas PowerPoint Presentation, PPT - DocSlides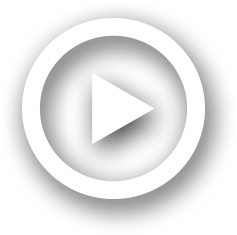 Download this presentation
DownloadNote - The PPT/PDF document "Beachside Tennis Villas" is the property of its rightful owner. Permission is granted to download and print the materials on this web site for personal, non-commercial use only, and to display it on your personal computer provided you do not modify the materials and that you retain all copyright notices contained in the materials. By downloading content from our website, you accept the terms of this agreement.
Presentations text content in Beachside Tennis Villas
Slide1
Beachside Tennis Villas
Long Range Planning Committee
Owner Update-January 2013
Slide2
Objectively evaluate our property in the marketplaceOwnersReal Estate CompaniesRental CompaniesConsider Future Options to: Maintain market competitiveness Maximize recreational enjoyment for owners & guests Maximize property values and rental return
LONG RANGE PLANNING
WHY?
Slide3
Recommend common property upgrades –to achieve objectivesOffer specific preliminary design proposalsProvide budgets and funding strategy to complete the projects.
LRP COMMITTEE
CHARTER
Slide4
Compared BSTV to 7 other comparable properties in Palmetto Dunes, Leamington and Shelter CoveAll properties were similar in :Complex size (# of units) Unit size 6 of 7 on ocean All considered resort quality Significant percentage (# of units) in the rental market. Compared properties in 17 categories
AMENITIES SURVEY-
Completed in March 2012
Slide5
BSTV- excellent quality of facilities and maintenanceAll other properties have:heated poolshot tubschildren's pool area upgraded pool area with landscaped lounging decks, Man-made shaded areas /structuresUpgraded entrance areas for inviting and to protect guests from inclement weather.Owner storage
AMENITIES SURVEY-Observations
Slide6
Deck Enhancement New viewing and lounging deckReplace current wooden deck surfaceNew fence New pool furniturePool Heating & Equipment Efficiency Upgrade Heat the pool from early March to June and from early October through ThanksgivingTropical Landscape Upgrade , Path & Amenities (Linear Park) Along the inside of dunes with swings, hammocks, fire pit and new tropical landscapingGeneral and Bicycle Storage Building Enhance Main Entrances of both buildings
5 PROPOSED PROJECTS
Slide7
$1000 TO $1200/UNIT/YEARFOR 3 YEARS ONLYFOR EVERYTHING!THAT IS LESS THAN $100/MO
HOW MUCH WILL THIS COST?
Slide8
Increased rental rates 1 to 3 weeks additional rental weeksIncreased property valuesMaximum personal enjoyment for owners, family and guests:Amenities to enjoy(lounging, fire pit, hammocks, etc)Take advantage of our setting and viewAdded recreational time (shoulder season)
WHAT'S THE PAYBACK?
Slide9
Hot Tub-cost, maintenance , controlsChildren's Pool-New ADA Regs, impractical , costsShade pavilions-umbrellas are cheaper and more flexibleBeach walks- Sea Pines limitations, cost, maintenance
What's Not Recommended?
Why?
Slide10
#1 Deck Enhancements
Slide11Slide12Slide13
Maintain BSTV as a premier competitive property on Hilton Head Maximize: Rental revenue Resale value Owner enjoyment . Raised Additional deck space for lounging near the pool with 30+ added loungingOpportunity to enjoy the spectacular panoramic views of the beach and of the sunset.Facelift of current pool featuresAdditional Amenities and spaces to congregate.
#
1
Deck Enhancement-Benefits
Slide14
Anticipated Costs – $125,000New Deck-$65,000Resurface old wooden deck-$15,000New Fence- $20,000Replace Existing Pool furniture-$10,000New Deck Furniture-$5,000Contingency - $10,000A capital reserve of $45,000 has already been allocated to fund maintenance of some of these items in the next 3 years.Net Additional cost of this project is $80,000 ($125,000 - $45,000).
#1 - Deck Enhancement -Costs
Slide15
Extend the swimming season and owner/guest enjoyment by 4 months.Significantly improve efficiency & reduce operating costsIncrease opportunity and enjoyment for owners, families and guestsMaintain competitiveness with other propertiesIncrease rental rates and rental return through added bookingsCompensate for the loss of the heated pool at the Plantation Club
#2 – POOL HEATING AND EQUIPMENT EFFICIENCY UPGRADES-WHY?
Slide16
60% to 65% of the units are on the rental market.Extensive surveys of rental management data:In the spring and fall our rental occupancy is 50%.Comparable properties with heated pools are 65%+Every rental company contacted agreed that this feature would allow increased year round rental rates AND 2-3 additional rental weeks in shoulder seasonEvery rental management company surveyed said this was the #1 enhancement to improve rental revenues and keep up with the competition.Improved competitive position increases market value
#2 – POOL HEATING AND EQUIPMENT EFFICIENCY UPGRADES-
Economic Justification
Slide17
Anticipated Project Costs - $55,000New heat pumps - $35,000Improve the Efficiency of the current system - $15,000Contingency - $5,000Capital Reserve set-aside of $18,000 in the next 4 years to upgrade the equipment reduces the Net Additional Cost to $37,000More efficient system is expected to reduce current annual energy costs by $3,000-$3600 per year.Additional costs for pool maintenance and heating is only about $8,000 per year. Net added cost is only about $5000 per year. On a per villa basis – Investment costs are only $680. Annual added operating costs ~ $50.
#2 – POOL HEATING AND EQUIPMENT UPGRADES-Costs
Slide18
#3 LANDSCAPE, PATHWAY, LINEAR PARK & AMENITIES
Slide19Slide20
Anticipated Costs - $45,000Swings and deck structures-$5000Re-landscaping, hammocks and fire pit-$35,000Contingency - $5,000Capital reserve set aside of $15,000 for landscape refurbishment reduces Net Added Cost to $30,000Provides more common space to relax and a place for families to enjoy "s'mores" after dinner, looking out over the dunes to the beachConnects the pool with the dune crossing points.
#3- LANDSCAPE UPGRADE-COSTS AND BENEFITS
Slide21
#4 – BICYCLE AND GENERAL STORAGE BUILDING
Slide22Slide23
Anticipated Costs – $40,000Added between pool house and parking lot on east side of buildingSpace for approximately 30 bikesAdded space for small lockable bins above bikes-approximately 3 foot wide X 6 foot high in front and 6 foot deep.Bike and general storage could be rented by owners to cover construction and maintenance costs for the building.$75 /year/bike & $250/year for storage pays building in 9 years
#4 – BICYCLE AND GENERAL STORAGE BUILDING
Slide24
#5 – ENHANCE BUILDING ENTRANCES
Slide25
Preliminary design concept with front structure and awning covered walk to buildingAdded architectural design work needed to assure maximum attractiveness to entrance and consider lobby features.Provides attractive and clear entry point for both buildings.Gives covered access to each building from the parking lot.Anticipated costs - $50,000
#5 – ENHANCE BUILDING ENTRANCES
Slide26
Project #1 – Deck enhancement – $125,000Project #2 –Pool Heating & Upgrade – $55,000Project #3 – Landscape/Linear Park – $45,000Subtotal $225,000Less: Maintenance funding $78,000Subtotal Net Cost $147,000 Project #4 – General Storage – $40,000 Project #5 – Enhance Main Entrances - $50,000Subtotal Net Cost $90,000All 5 projects – total cost of $315,000Total net additional cost to owners- $237,000
SUMMARY OF COSTS
Slide27
Finance project over 3 years Assessment on owners for 3 yearsComplete Projects 1 thru 3 in Winter 2013Complete Projects 4 & 5 in 2014Average anticipated assessment -$1000-$1200 per year for 3 years (Less Than $100/mo)
PROPOSED FINANCING PLAN
Slide28
Power Point proposal on www.beachsidetennisvillas.net Presentation to Owners Meeting in March2013 Winter/Spring-Gather Owners feedbackSummer 2013 Refine plans and implementation strategy.
WHAT'S NEEDED NEXT?
---