William T Hornaday Awards PowerPoint Presentation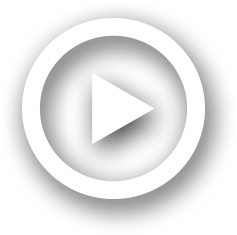 Description
What Scouters Need to Know to Make it Achievable for Our Scouts. John Nelson. Hornaday. Advisor Patriot District. December 14, 2017. http://www.scouting.org/licensing/Home/Awards/HornadayAwards.aspx. ID: 701516
Embed code:
Download this presentation
DownloadNote - The PPT/PDF document "William T Hornaday Awards" is the property of its rightful owner. Permission is granted to download and print the materials on this web site for personal, non-commercial use only, and to display it on your personal computer provided you do not modify the materials and that you retain all copyright notices contained in the materials. By downloading content from our website, you accept the terms of this agreement.
Presentations text content in William T Hornaday Awards
Slide1
William T Hornaday Awards
What Scouters Need to Know to Make it Achievable for Our Scouts
John NelsonHornaday Advisor Patriot DistrictDecember 14, 2017
http://www.scouting.org/licensing/Home/Awards/HornadayAwards.aspx
Slide2
Who Was William T Hornaday?
Life Span – 1854 to 1937
Career
Founder of the National Society of American Taxidermists
Curator of the National Zoological Garden
Trustee for the Buffalo Museum of Science
First Director of the New York Zoological Garden (Bronx Zoo)The New York Zoological Society is now the Wildlife Conservation societyCreator of the Permanent Wildlife Protection FundWorking AchievementsChanged the Zoo to wildlife habitatsCredited with saving the American bison and Alaskan fur seal from extinctionEnded the use of feathers in hatsFounder of the Campfire Club in 1905Author of the 1929 BSA Bird Study Merit Badge book and wrote for Boy's LifeNational Wildlife Federation Conservation Hall of Fame
http://hornadayscrapbooks.com/about_hornaday
2
Slide3
What Was His Connection to Scouts?
1911 – Conceives the idea of an independent endowment fund to protect wildlife around the worldsCreates the Permanent Wildlife Protection Fund with $100,000
1914 – Proposes to Boy Scouts a medal for members who provide distinguished service for the protection of wildlife1915 – BSA accepts the offer1921 – with no Scouts achieving the award – a committee is formed to revise the requirements 1922 – First award to Scoutmaster Harry Hall1938 – BSA and New York Zoological Society agree on a revised program call the Hornaday Awards
1941 – First Hornaday Medal is awarded by BSA
1951 – First Hornaday Unit Award to a Troop in Bristol, Virginia
1970's – The Hornaday Award was restructured with assistance from the DuPont Company to its current form
USScouting.org3
Slide4
Hornaday Awards
Council Administered:Hornaday Unit Award (Pack, Troop, Team, Crew, Ship)
Hornaday Badge (Scout or Venturer) – multiple MBs & projectHornaday Gold Badge (Scouter)
National Hornaday Committee Approved:
Bronze Medal (Scout or
Venturer
) – more MBs & projectSilver Medal (Scout or Venturer) – more MBS & additional project(s)Gold Medal (Adult Scouter)Gold Certificate (corporation, organization or individual)https://www.doubleknot.com/cms/pageviewer.aspx?pageid=13105&preview=yes4
Slide5
Hornaday Award Context
What it is:
Recognition of truly significant contributions to natural resource protection and conservationLearning and public awareness of natural resource conservation
Sound stewardship of natural recourses & environmental protection
Strengthens Scouting's emphasis on respecting the outdoors
More of a research project with pre and post analysis
What it is not:A one time effortFor everyone5
Slide6
From Start to Finish
Scout
Hornaday Award Guidance
Natural Resource Conservation Issue
Hornaday Award Support Team
Hornaday Project
Hornaday Award
Merit Badges
Subject Matter Experts
6
Slide7
The Hornaday Project Focus
Identify a natural resource conservation problemAddress/Resolve the problem
The project must beBased on sound scientific principlesAddress a conservation problem
Contribute to conservation & environment improvement
Long-term in scale
The project does not end with physical completion
Work to determine success – or failure – and possible re-work – failure is an optionNature is messy and unpredictableAt the end of the day – the project needs to have made a real difference7
Slide8
Hornaday Project & Eagle/Summit/ Quartermaster Project
Scout can use a Hornaday project for Eagle, Summit or Quartermaster
Hornaday project must have lasting value – An Eagle Project benefit is point in timeFocus must be on conservation
Hornaday
requires considerable research in project selection
Hornaday
uses the scientific method (approach) in the selection of the project, pre-proposal research, monitoring and recording to be done before, during and after projectHornaday Workbook is more 'in depth'The approval process is similar8
Slide9
Project Example - Hornaday Badge
Andrew Brown, Old Dominion DistrictPollinator Garden at Lynbrook Elementary School, Springfield VACreate a native plant habitat that would attract a large variety of insects and birds to otherwise barren courtyard.
Augmented an already established Monarch Waystation located outside the courtyardDeveloped an educational guideConducted pre & post project diversity censusAlso an Eagle Project
9
Slide10
Project Example – Unit Award
Cub Scout Pack 1530, Powhatan District
Potomac River Cleanup
The Pack family removed hundreds of items from the Potomac River: glass and plastic bottles, Styrofoam, balls, car tires, packaging material and plastic bags
Planted 50+ trees and removed 600 lbs of invasive species
Cub Scouts and their families now have a greater appreciation for protecting and preserving our watershed, and saw how their actions can make a massive impact.
Supported Soil & Water Conservation and Air & Water Pollution10
Slide11
Action – How You Can Help?
Acquaint your unit with the
Hornaday programChallenge Scouts who might be interested in pursuing a
Hornaday
project
Consider adding a
Hornaday unit award project to your unit's programJohn Nelson-Patriot District Hornaday Advisorplanner48@gmail.com703-865-513011
Slide12
Hornaday Awards Guidance and Resources
NCAC Website: http://www.ncacbsa.org/advancement/awards-and-recognition/hornaday
/BSA
Hornaday
Workbook:
https://www.scouting.org/filestore/pdf/Hornaday_Award_Conservation_Project_Workbook.pdf
NCAC Hornaday Awards Guide:http://www.ncacbsa.org/wp-content/uploads/2016/03/NCAC_Hornaday_Awards_Guide.pdf12
Slide13
NCAC William T
Hornaday Award Advisers 1Chain Bridge
Gautam Advani advanig@hotmail.com 202-258-28082Chain Bridge Danielle Bernstein dvbernstein@hotmail.com 410-599-94453Old Dominion Carol Brown cgbrown08@verizon.net 703-609-0769
4George Mason Matthew Burns burnsmj509@gmail.com 703-283-7402
5Colonial /NCAC STEM Chair Arden
Dougan
arden.dougan@gmail.com 925-640-61336Old Dominion Andrew Fuller andrew.fuller@earthlink.net 703-727-65417Powhatan Sara Holtz sh12sh34@gmail.com 703-901-06038Patuxent Rebecca Hoover revooher@gmail.com 301-752-45059Washington DC Aaron Marrs awmarrs@gmail.com 202-262-872210Bull Run Brian McDougal freezerwolf@hotmail.com 703-367-960611Patriot John Nelson planner48@gmail.com 703-865-513012Chain Bridge Donald Rossi rossida@hotmail.com 410-533-355413Colonial Phil Ventura pvventura@gmail.com 703-585-7439Hornaday Adviser & Course Instructor/NCAC: Josh Lamothe jnl82381@gmail.com 254-423-5346NCAC Hornaday Committee Chair and Hornaday Adviser: Will Rodger wrodger@outlook.com 202-486-6774Hornaday Adviser & Coordinator/NCAC: John Selstrom john.selstrom@outlook.com 703-598-7502
Slide14
Questions?
The Hornaday Awards Program – for the Second Boy Scout Century
14
Slide15
---