Photography PowerPoint Presentation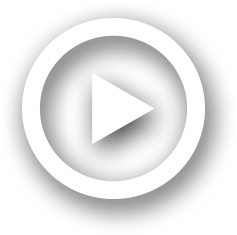 Description
Nataly Moreno. Photography. Derived from the Greek word ". phos. " meaning light and ". graphe. " meaning drawing. The art, science, and practice of creating durable images by recording light or other electromagnetic radiation, either chemically by means of a light-sensitive material such a.... ID: 445127
Embed code:
Download this presentation
DownloadNote - The PPT/PDF document "Photography" is the property of its rightful owner. Permission is granted to download and print the materials on this web site for personal, non-commercial use only, and to display it on your personal computer provided you do not modify the materials and that you retain all copyright notices contained in the materials. By downloading content from our website, you accept the terms of this agreement.
Presentations text content in Photography
Slide1
Photography
Nataly Moreno
Slide2
Photography
Derived from the Greek word "
phos
" meaning light and "
graphe
" meaning drawing
The art, science, and practice of creating durable images by recording light or other electromagnetic radiation, either chemically by means of a light-sensitive material such as photographic film, or electronically by means of an image sensor.
http
://
en.wikipedia.org
/
wiki
/
Photography
Slide3
How has it changed the world?
World's most popular hobby"It is a form of expression, communication, art, and sometimes craft"The process was public since 1839No longer a focus on words and paintings as beforeOver 10 billion photos on FacebookSports – lowered cost with digital camerasImpact on medicine, x-raysMars Exploration Rovers' digital cameras
http://www.qatar-tribune.com/bloom/Bloom_29DEC2011.pdf
http://
www.imore.com
/how-we-take-killer-photographs-
iphone
-
dslr
-shooting-editing
Slide4
Pinhole Camera or Camera Obscura
http://
www.instructables.com
/id/Pinhole-Camera-Camera-Obscura/
http://
en.wikipedia.org
/
wiki
/
Pinhole_camera
Slide5
Daguerreotype Process 1830's
http://
www.qatar-tribune.com
/
bloom/Bloom_29DEC2011.pdf
http://www.nndb.com/people/142/000083890/
Louis-Jacques-
Mande
Daguerre was a painter and photographer
Discovered a chemical process which would reduce exposure time and fix the image permanently
Used silver coated copper plates, exposed to iodine vapor
Plates needed to be exposed to light for 15 minutes
Portrait painters found it to be a threat
Slide6
Brief History
1870s- Dry Plates that could be stored by Richard MaddoxCameras reduced in sizeMechanical ShutterEmulsion Plates with 3 second exposures1880s Kodak Cameras1940s 35mm film affordable for most1948 Polaroid Corporation- Instant CamerasLate 1970s- early 1980s smart cameras1991 - Kodak produced the first digital camera
http://
www.qatar-tribune.com
/
bloom
/Bloom_29DEC2011.pdf
Slide7
Jerry Uelsmann
http://
bermangraphics.com/press/jerry-uelsmann.htm
Discovered his hobby in high school when working for a photo studio part time jobCreated artwork in the darkroom using multiple enlargers and combining negatives with burning and dodging techniques to get the effects wantedWhen he showed his work people questioned if it was photography (in the 60's and 70's)
Slide8
http://
www.uelsmann.net
/
works.php
Slide9Slide10
Erik Johansson
Goal is to keep photo-realismCapture ideas instead of moments"only thing that limits us is our imagination" http://youtu.be/mc0vhSseGk4?t=3m31s
http://
erikjohanssonphoto.com
Slide11Slide12Slide13
Creating the Fish Photo
http://youtu.be/t_owQnZ5lFg?t=6m53s
Slide14
HDR Photography
High Dynamic Range Imaging
---