Roofing Industry Fall Protection PowerPoint Presentation, PPT - DocSlides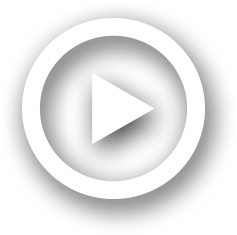 Description
from. A to Z. 1. This material was produced under grant number . SH-26317-SH4. . from the Occupational Safety and Health Administration, U.S. Department of Labor. It does not necessarily reflect the views or policies of the U.S. Department of Labor, nor does mention of trade names, commercial pro.... ID: 695022
Direct Link:
Embed code:
Download this presentation
DownloadNote - The PPT/PDF document "Roofing Industry Fall Protection" is the property of its rightful owner. Permission is granted to download and print the materials on this web site for personal, non-commercial use only, and to display it on your personal computer provided you do not modify the materials and that you retain all copyright notices contained in the materials. By downloading content from our website, you accept the terms of this agreement.
Presentations text content in Roofing Industry Fall Protection
Slide1
Roofing Industry Fall ProtectionfromA to Z
1
This material was produced under grant number
SH-26317-SH4
from the Occupational Safety and Health Administration, U.S. Department of Labor. It does not necessarily reflect the views or policies of the U.S. Department of Labor, nor does mention of trade names, commercial products or organizations imply endorsement by the U.S. Government
.
Slide2
Course ObjectivesKnow where to find applicable citations within the OSHA fall-protection standard
Define the regulatory textApply fall-protection regulations to jobs
2
By the time you are finished with this class, you should be able to:
Slide3
Pre-Test
3
Slide4
Intro to Roofing Fall Protection
4
Introduction to Roofing Fall Protection
Slide5
Skill, Craftsmanship and …
5
Danger
Slide6
In 2013, there were 796 fatal work injuries in construction—294 of those were from falls.
In 2012, roofing company fatalities accounted for 77 of them— 64 from falls.
Slide7
Scope of Fall ProtectionFall-protection requirements are found in several other subparts besides M:
L – Scaffolds, guardrail systems CC – Cranes and derricks R – Steel erection S – Tunneling V – Constructing electrical transmission lines X – Stairways and ladders
7
Slide8
What is OSHA?
8
What is OSHA?
Slide9
What is OSHA?
9
What is OSHA?
O
ccupational
S
afety and
H
ealth
A
dministration
Responsible for worker safety and health protection
Slide10
OSHA ACT
10
OSHA Act
"To assure safe and healthful working conditions for working men and women; by authorizing enforcement of the standards developed under the Act; by assisting and encouraging the States in their efforts to assure safe and healthful working conditions; by providing for research, information, education, and training in the field of occupational safety and health; and for other purposes …"
"Be it enacted by the Senate and House of Representatives of the United States of America in Congress assembled, That this Act may be cited as the "Occupational Safety and Health Act of 1970."
Slide11
OSHA Approved State PlansAlaska
Arizona California ConnecticutHawaiiIllinoisIndiana IowaKentuckyMarylandMichiganMinnesotaNevada
New Jersey
New Mexico
New York
North Carolina
Oregon
Puerto Rico
South Carolina
Tennessee
Utah
Vermont
Virgin IslandsVirginiaWashingtonWyoming
11
The Connecticut, Illinois , New Jersey, New York and Virgin Islands plans cover public sector employment only
Slide12
What Does OSHA Do?
12
Encourages
employers
and
employees
to reduce workplace hazards and implement safety and health programs
Develops and enforces mandatory job safety and health
standards
Monitors job-related
injuries
and
illnesses
Provides assistance, training and other support programs to help employers and workers
Slide13
OSHA Standards
13
OSHA
develops
and
enforces
standards that employers must follow.
Where OSHA does not have standards, employers are responsible for following the OSH Act's
General Duty Clause
.
Each employer "shall furnish ... a place of employment which is free from recognized hazards that are causing or are likely to cause death or serious physical harm to employees."
Slide14
Workers have the right to…
14Safe and healthful working conditions
File a confidential complaint with OSHA to have workplace inspected
Review records of work-related injuries and illnesses
Receive training, methods to prevent harm, and the OSHA standards that apply to their workplace
Use their rights under the law without retaliation or discrimination
Obtain copies of test results done to find hazards in the workplace
Obtain copies of their medical records
Workers Have the Right To…
Source: OSHA 3021-09R 2011, www.osha.gov/workers.html
Slide15
Employers must
15Provide a workplace free from serious recognized hazards and comply with standards, rules and regulations issued under the OSHA ActEliminate or reduce hazards by making feasible changes in working conditions
Not discriminate against employees who exercise their rights under the Act
Inform employees of hazards through training, labels, alarms, etc.
Train employees in a language/vocabulary employees can understand
Keep accurate records of work-related injuries and illnesses
Employers Must…
Source: OSHA 3021-09R 2011, www.osha.gov/workers.html
Slide16
Whistleblower Protection
16
Whistleblower Protection
Being fired or laid off
Being blacklisted
Demotion
Being denied promotion or overtime
Pay reduction
Reassignment
Benefits denial
Protects workers from being discriminated against by their employers for exercising the rights under the act and against:
Source: OSHA 3021-09R 2011, www.osha.gov/workers.html
Slide17
How to file a complaint
17Go to www.osha.gov/workers.htm
l
or call 800-321-OSHA
Be prepared to provide specific details about yourself, your company and the type of hazard or discrimination being reported
Note
: A signed complaint is necessary, even if originally phoned in
Keep a confidential record of all details
Once a complaint is filed or reported, an inspection is normally warranted (see criteria on website)
How To File A Complaint
Source: OSHA 3021-09R 2011, www.osha.gov/workers.html
Slide18
Has OSHA Made a Difference?
18Yes
!
In 1970, an average of 38 workers died every day. In 2012, an average of 12 workers died every day—
a decrease of nearly 70 percent
Workplace
injuries and illnesses
decreased from about 11 per 100 workers to about 3 per 100 workers
Slide19
Duty to Have Fall ProtectionEmployees must be protected whenever they are
6 feet or more above a lower level.Employees not only must be protected from falls but also from having objects fall on them.The surface on which work will be performed must be examined and deemed structurally safe.
19
Slide20
Protection DevicesWorkers on unprotected surfaces and edges 6 feet or more above a lower level should be protected by:
20
Guardrail system
Safety-net system
PFA system
Slide21
Low-slope RoofsUnique to low-slope roofing work (4:12 or less), it is additionally allowed to:
Use a warning line and guardrailUse a warning line and safety netUse a warning line and PFA systemUse a warning line and safety-monitoring systemUse a safety-monitoring system only on roofs 50 feet wide or narrower (29 CFR 1926.501[b] [10] and see Appendix A to Subpart M)
21
Slide22
Unprotected side or edge
22
A side or edge of a roof or other surface without
a parapet or railing of at least
39
inches
Slide23
Hoist AreasEach employee in a hoist area shall be protected from falling 6 feet or more by guardrail or PFA systems.
If a guardrail system or an opening barrier is removed, and the worker must lean through an opening—the employee should be protected with a PFA system.
23
Slide24
Holes and SkylightsHoles and skylights (6 feet or more)
PFA systemGuardrailCover Also, protect workers below from objects falling through holes or skylights.
24
Slide25
General Rule – All Trades Steep-slope Roofs
Slopes greater than 4:126 feet or more above ground or lower levelProtect with: Safety net PFA system Guardrail system with toe boards
25
Slide26
Fall-protection PlanIn residential construction, if conventional fall-protection is shown to be not possible or creates a greater hazard, a written plan that addresses fall protection issues may take the place of conventional systems if requirements are met, including:1. Written, site-specific or by style/model and
maintained on site2. Prepared by a qualified person; maintained by a competent person3. Discussion of measures to address fall hazards
26
Slide27
Exception to Subpart MSubpart M does not apply when workers are inspecting, investigating or assessing a workplace:
Before work has started ORAfter work has been completed
27
Slide28
Pop Quiz 1You are in the middle of reroofing a large home with a clay tile roof system. You have contracted with a local supplier to load materials to the roof. You show up at your job and notice the supplier is loading the roof using no fall-protection. You tell the supplier this is not acceptable, and he says OSHA says it's OK.
Should you be concerned? Why?
Slide29
Guardrails
29
Top rails between 39 and 45 inches tall
Midrails midway between top rail and working surface
Toe boards at least 3 1/2 inches high
Top rail
Midrail
Toe board
Guardrails
Slide30
Roof Opening—Not Guarded
30
Slide31
Roof Opening—Guarded
31
Slide32
Criteria for safety nets
32
As close as possible below work surface—no more than 30 feet
Extend out:
8 feet out for up to 5 feet
down
10 feet out for 5 to <10
feet down
13 feet out for 10 to 30
feet down
Criteria for Safety Nets
Slide33
Warning lines
33
Warning Lines
Slide34
Warning lines
34
Definition:
A barrier erected on a roof to warn workers they are approaching an unprotected roof side or edge. Warning lines contain an area inside in which roofing work may take place without fall-protection systems
.
1926.500 (b)
Warning Lines
Slide35
Criteria for warning lines
35 Criteria for Warning Lines
Locate 6 feet from the roof edge (when no mechanical equipment is being used)
Erected around all sides of roof work areas
When mechanical equipment is used, lines should be not less than 6 feet from the roof edge parallel to equipment use and not less than 10 feet from the roof edge perpendicular to equipment use
Flagged at no more than 6-foot intervals -
Height at 34-39 inches
Tip-over force must be at least 16 pounds
Minimum tensile strength of 500 pounds
Slide36
Criteria for Safety MonitorsBe a competent person
Be at same levelBe within sightBe able to communicateNot have other responsibilities that could distract from monitoring
36
The monitor's function is to warn a worker when it appears the employee is unaware of a fall hazard or is acting unsafely. A safety monitor must:
Slide37
Criteria for hole covers
37Capable of supporting two times the weight of employees, materials and equipment that may be imposed
Secured
Color coded or marked "Hole" or "Cover"
Criteria for Hole Covers
This hole needs a guardrail or
strong cover.
Slide38
Pop Quiz 2
38You are the foreman of a crew working on a low-slope roof, and you need a safety monitor to watch the work on the gravel stop. Able, your usual safety monitor, is sick, so you ask Baker to put on the vest and act as the safety monitor. Baker dons the vest and continues about his work assisting the installation of the gravel stop. An OSHA compliance officer happens to stop by and notices and compliments you on your warning lines and safety monitor being in place. During your conversation with him, he asks whether he can go on the roof.
Continued on the next slide

Slide39
Pop Quiz 3
39
Once on the roof, the compliance officer walks up to Baker and asks him what he is doing. Baker says: "I'm the safety monitor." The compliance officer asks how he can monitor while he's working. Baker responds: "Well, Able, our usual safety monitor, is sick today, so the foreman assigned me the job. And I've got to help because it's a two-man job."
Are you in compliance with OSHA regulations?
Slide40
Personal Fall Arrest Systems
40
Personal Fall Arrest Systems (PFAs)
Slide41
Must use body harness
Each employee connected to separate lifeline Lanyards and vertical lifelines minimum 5,000-pound strength Self-retracting lifelines limiting fall to 2 feet must have minimum strength of 3,000 pounds
Must limit free fall to 6 feet maximum
Ropes and straps must be synthetic
Criteria for PFA systems
Criteria for PFA Systems
Slide42
Lanyards
42
Slide43
Lanyard with shock absorber
43
Slide44
Elements of PFA Systems
Slide45
Anchors
45
Anchors
Slide46
AnchorsAnchors for PFA equipment must be capable of supporting at least 5,000 pounds per worker attached.
46
Slide47
Anchors Must Also…
Be designed, installed and used as part of a complete fall-arrest system Be designed, installed and used under the supervision of a competent person
47
Be independent of systems
used to support or suspend
platforms
Slide48
Manufacturer's Installation InstructionsAnchors must be installed following the instructions from the manufacturer.Only the type of fasteners described by the manufacturer for use with the anchor may be used.
The quantity of fasteners described by the manufacturer for use with the anchor must be installed.
48
Slide49
Locating Roof Anchors—ResidentialSome General GuidelinesLocate at roof peak when possible and at least 6 feet from any exposed roof edge.
DO NOT install roof anchors on unsupported roof structures, such as eaves or gable overhangs.
49
Slide50
Locating Roof Anchors—ResidentialSome General GuidelinesHip roofs may require a roof anchor at each hip face.
Reduce swing fall hazards on long roof faces by using multiple roof anchors installed at least 6 feet from the rake edge.Best anchor position is directly above worker.
50
Slide51
Swing Fall Hazards
51
Gable End Swing Fall
Swing Fall Hazard
Slide52
Swing Fall Hazard
52
Slide53
Common Roof Anchors
53
Wood and Metal Deck
Standing-Seam Roof
Slide54
Anchor QuizCan a crane's hook or load line be used as an anchor point for a PFA system?
54
Slide55
New Subpart CC Addresses29 CFR §1926.1423(j). A PFA system is permitted to be anchored to a crane's hook or other part of the load line if all of the following are met:Capable of supporting 5,000 pounds
Operator must be at work site and informed of the useNo load is suspended from the load line
55
Slide56
Rescue
56
Rescue
Slide57
OSHA Standardthe "… employer shall provide for prompt rescue of employees in the event of a fall or shall assure that employees are able to rescue themselves."
29 CFR 1926.502(d)(20)
57
Slide58
Fall Rescue Plan Rescue should be addressed in your
company safety program as part of its fall- protection plan.  OSHA's 1926 Subpart M envisions post-fall rescue as a preplanned event.  Workers should be trained in available rescue equipment and specific techniques, along with the hazards of a rescue operation.
58
Slide59
Single WorkersA single worker needs a way to call for help.
But he or she may be injured after a fall and unable to perform self rescue—or even call for help. A better policy is not to have workers work alone.
59
Slide60
First Step, Call 9-1-1After a fall, call 9-1-1But many rescue workers are not trained in high-angle rescue
High-angle rescue involves rescuing people from places that can't be reached by aerial laddersImplement your rescue plan
60
Slide61
Harness-induced Injury or Death(a.k.a. orthostatic intolerance, orthostatic incompetence or orthostatic shock)
61
Suspension Trauma
Some researchers say death can occur after a short time suspended in a harness!
Slide62
Suspension TraumaCan occur when legs don't move and legs are lower than the heart
May be complicated by other injuries from a fall, such as a neck trauma, broken bones, cuts, etc.
62
Fall arrested by a harness
Blood flow impeded by leg straps and gravity
Blood collects in large leg muscles
Blood return to heart decreases
Heart rate increase and hormone release from pain and danger response
Heart pumping action reduced because of decreased blood return
More blood collects in legs
Heart rate and blood pressure decrease
Blood flow to brain decreases
Victim loses consciousnessBlood flow to brain continues to decline dangerouslyBrain damage
Death
Slide63
Signs of Suspension Trauma -Fainting
-Shortness of breath -Nausea -Dizziness -Sweating -Hot flushes -Paleness -Narrowing of field of vision or loss of vision -Increased heart rate
63
Slide64
RescueTwo basic elements of rescue:
 Delay orthostatic shock  Bring the fallen worker to a supporting surface
64
Slide65
Rescue EquipmentEquipment already on-site: ladders, scaffolds, personnel liftsPulleys, winches or descending devices
65
Slide66
Other rescue equipment
66
Slide67
Self-rescue StrategiesCell phone or two-way radioSelf-rescue lanyard
Suspension trauma straps and slingsLifeline loop and prussic loopFoot wrap
67
Slide68
Self-rescue
68
Self-rescue Lanyard
Suspension Trauma Relief
Slide69
Self-rescue
69
Prussic Loop
Slide70
Making a Lifeline Loop
1.
2.
3.
4.
5.
6.
Making a Lifeline Loop
Slide71
Self-rescue – Foot Wrap
Step 1
Slide72
Self-rescue – Foot Wrap
Step 2
Slide73
Self-rescue – Foot Wrap
Step 3
Slide74
Self-rescue – Foot Wrap
Step 4
Slide75
Never Cut Lanyard or Lifeline
75
Slide76
After a Fall – First AidDo not recline the rescued workerThe quick release of pooled blood from the legs can cause cardiac arrest.
A sitting position on the ground and for transport to hospital is recommended.Administer oxygen if available.
76
Slide77
Take Equipment Out of ServiceOSHA requires that PFA equipment that has been subjected to "impact loading"—subjected to forces like those during a fall—must be immediately removed from service and not be used again until inspected by a competent person and determined to be undamaged and suitable for reuse.
(29 CFR 1926.502(d)(19))
77
Slide78
Use Backup Training Systems During Rescue Training
78
Slide79
Calculated Clearance
79
---