STREET ART: Graffiti in Brazil PowerPoint Presentation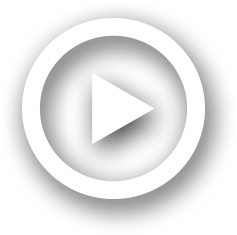 Description
by Alana Wynes. What is Graffiti?. "Markings, as initials, slogans, or drawings, written, spray-painted, or sketched on a sidewalk, wall of a building or the like (Dictionary.com). Originated from Latin/Greek. ID: 701584
Embed code:
Download this presentation
DownloadNote - The PPT/PDF document "STREET ART: Graffiti in Brazil" is the property of its rightful owner. Permission is granted to download and print the materials on this web site for personal, non-commercial use only, and to display it on your personal computer provided you do not modify the materials and that you retain all copyright notices contained in the materials. By downloading content from our website, you accept the terms of this agreement.
Presentations text content in STREET ART: Graffiti in Brazil
Slide1
STREET ART:
Graffiti in Brazil
by Alana Wynes
Slide2
What is Graffiti?
"Markings, as initials, slogans, or drawings, written, spray-painted, or sketched on a sidewalk, wall of a building or the like (Dictionary.com)
Originated from Latin/GreekComes from the Italian word 'graferre' which means to scratch on a surfaceA form of Public ArtPart of our everyday visual experienceCultural/Diverse/InfluentialOften Political (Protest Art-sends a message)
Slide3
Documentation of Graffiti in
Salvador de Bahia, Brazil 2016
Slide4
Ms. Wynes
Exploring Graffiti Art
in Salvador de Bahia,Brazil
Slide5Slide6Slide7Slide8Slide9Slide10
"Hope"
Slide11Slide12Slide13
Capoeira Studio in Salvador, Brazil
Slide14
Guiding Questions
What is the purpose of Graffiti?
Do you think Graffiti accomplishes its goal? What qualifies art to be public art? Do you see any controversial themes within these works?How is Art able to send a message without words?
Slide15
Graffiti
As a Response!
The Power of Art
Slide16
In March 2009, the Brazilian government passed Law 706/07 which legalized Graffiti
Graffiti piece in
Rio de Janeiro, Brazil
Slide17
Graffiti by
Brazilian street artist
Paulo Ito depicting a starving child with nothing to eat but a football (Sao Paulo)What's going on in this picture?What do you see that makes you say that?
Slide18
What's going on in this picture?
What do you see that makes you say that?
Slide19
Fabio de Oliveira Aka "
Cranio
"From Sao Paulo, BrazilThemes found in his work:Consumerism, corrupt politics, and environment issues
Slide20
What's going on in this picture?
Slide21Slide22
CTRL + Click to watch video of
Cranio
at workhttps://www.youtube.com/watch?v=Uvq1WHtn_PM
Slide23
Building Community Through Street Art
Brazil
Slide24
Artist:
Eduardo
Kobra from Sao Paulo, Brazil
Las
Etnias
(The Ethnicities)
Painted for the 2016 Olympics in Rio
Slide25Slide26Slide27
What message may the artist be giving?
Slide28
Ctrl + Click for Video of Mural In Process
Kobra
worked on the piece for 3 months/10 hr work days, and during that time he used 100 gallons of white paint, 400 gallons of colored paint and 3,500 cans of spray paint. Kobra's mural is in the process of being considered by the Guinnees World Book of Records as the world's largest mural completed by a single man.
Slide29
Is there a connection? What do you notice?
Slide30
Thiago
Mundano
Brazilian street artist, turning trash carts into art to send a powerful message
"My work is honest,
and yours?"
Slide31
"My car doesn't pollute!"
Slide32
"I pick up your waste, clean your city, yet I am called a beggar."
Slide33
Artist Thiago
Mundano
transforms trash carts to bring attention to not only the massive amounts of trash but also to the workers-with political and environmental undertones. Brazil generates more than 200,000 tons of trash daily, with approximately 1 million trash collectors known as "catadores"
Slide34
Now it's Your Turn…
use public art to send a message
Think…If you could send any message to the world through Graffiti using only 1-2 words, what would it be?
Slide35
Examples…
Slide36
Let's Create!!!
Create a
sketch of your word(s) using any style of Graffiti lettering (Fill the entire paper)Incorporate symbolism/imagery as a background into your graffiti drawing to emphasize your "message".3) Select a set of colors that aesthetically work well together.
On a new sheet, create your
final piece
of Graffiti
using markers, sharpies, crayons, and/or colored
pencils.
5) Color in all letters evenly.
6) All Graffiti pieces will be installed together in the
school hallways to spread student messages.
Slide37
Tips For Your Graffiti Work:
Exaggerate Letters
Make letters same thicknessAdd multiple colors in each letterMake it colorful/repeat colorsMake it meaningfulOverlap letters/images
Add borders around your entire word
Add shadowing/3-D effect to each letters
Draw symbols/pictures partially behind, in front of, or throughout your word(s)
---