Intellectual property PowerPoint Presentation, PPT - DocSlides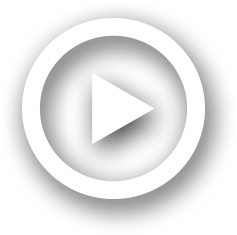 Description
31 January. COMP 381. Ownership and property. Rights of ownership: Blackstonian Bundle. Exclude anyone from the property. Use it as sees fit. Receive income from. Transfer property to someone else. Intellectual property: intellectual objects. ID: 366778
Embed code:
Download this presentation
DownloadNote - The PPT/PDF document "Intellectual property" is the property of its rightful owner. Permission is granted to download and print the materials on this web site for personal, non-commercial use only, and to display it on your personal computer provided you do not modify the materials and that you retain all copyright notices contained in the materials. By downloading content from our website, you accept the terms of this agreement.
Presentations text content in Intellectual property
Slide1
Intellectual property31 January
COMP 381
Slide2
Ownership and propertyRights of ownership: Blackstonian BundleExclude anyone from the propertyUse it as sees fitReceive income fromTransfer property to someone elseIntellectual property: intellectual objects
What is Intellectual Property?
Slide3
Physical objects Zero-sum gain: one user at a timeSignificant cost in both development and replicationIntellectual objectsUsed by many at onceSignificant cost in development, marginal cost in replication
Is Intellectual Property Different than Real Property?
Slide4
Need for Protection
Bentham: knowledge of future ownership is incentive to increase value
Landes/Posner: need to recover the development costs
Slide5
Locke's Labor-Desert TheoryHegel's Personality TheoryUtilitarian: greatest good
Ethical Support for IP
Slide6
Locke
Natural right to the fruits of your labor
Labor unpleasant, therefore reap rewards
Lockean proviso
Only take what you need
Assumption of plenitude
Slide7
Hegel
Property rights essential for personal expression
What we produce is an extension of our personality
Slide8
Utilitarianism
Provide enough protection to make large investments worthwhile
Slide9
Free flow of ideasFirst amendment freedom of speechCreative ideas build on society and cultureNoel Capon
Ethical Support against IP
Slide10
Copying copyrighted materialsUsing copyrighted materialsDigital rights managementBusiness method patents and e-commerceOwnership of domain namesHyperlinksMetatags
Ethical Dilemmas
Slide11
CopyrightPatentTrademark
Legal Protection
Slide12
Copyright Term Extension Act1790: 14 + renew1909: 28 + renew1976 : author + 50, corporate 751998: author + 70, corporate 95Digital Millennium Copyright Act (1996)CopyingEnabling copying
Copyright
Slide13
Physical objectsProcess, machine or composition of matterNOT laws of nature, scientific principles, algorithmsCriteriaNovelNot previously describedNon-obviousUseful
Patents
Slide14
Word, phrase or symbol"Pithily" identifiesInfringement: used by someone elseDilutionsBlurring – dissimilar productsTarnishment – negative or compromising
Trademarks
Slide15
Responsibility of those enabling itSoftwareNetwork providersCases: softwareNapsterGrocksterBit Torrent Cases: network providersVerizon
Copying copyrighted materials
Slide16
Sampling: small bits of musicGood Copy, Bad CopySteal This Film IIDigital manipulation
Using Copyright Material
Slide17
Lessig's law and codeDigital is easier to reproduce, distribute, …Software or hardware to protectBut allows content provider to constrain who can useFair useDeCSS casetrack who is viewing
Digital Rights Management
Slide18
Processes vs. algorithmsEase of useExamplesName Your Price (Priceline)One-click (Amazon)
Business Process Patents
Slide19
Cybersquatting.net, .org, .com, …Punctuation (hyphenation, etc.)Phrases, nicknamesParody, criticism, complaint (cybergriping)Property rights vs. free speechBringing people to the site under false pretensesIncluding the name in the url vs. appearing to be the site
Domain Names
Slide20
Responsibility to usersMaking it clear that its another siteProtection from inappropriate materialResponsibility to other site ownersBypassing advertisementsTicketmaster and Microsoft
Hyperlinks
Slide21
What are they?Invisible content used for searching and advertisingGeting more leverageSearch enginesBanner adsTechniquesMultiple tags to get more leverageTags that are unrelated
Metatags
Slide22
---