Delivery Orders with Options (DOWOs), PowerPoint Presentation, PPT - DocSlides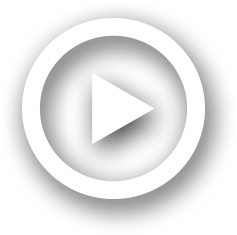 Description
Government-wide Strategic Sourcing Catalog (GSS) . and Agency Specific Catalogs . September 2016. Agencies . approved by OMB for IT Product/Service GWACs. GSA, NIH, & NASA. Based . on Clinger-Cohen . ID: 723326
Embed code:
Download this presentation
DownloadNote - The PPT/PDF document "Delivery Orders with Options (DOWOs)," is the property of its rightful owner. Permission is granted to download and print the materials on this web site for personal, non-commercial use only, and to display it on your personal computer provided you do not modify the materials and that you retain all copyright notices contained in the materials. By downloading content from our website, you accept the terms of this agreement.
Presentations text content in Delivery Orders with Options (DOWOs),
Slide1
Delivery Orders with Options (DOWOs),
Government-wide Strategic Sourcing Catalog (GSS)
and Agency Specific Catalogs
September 2016
Slide2
Agencies
approved by OMB for IT Product/Service GWACsGSA, NIH, & NASABased on Clinger-Cohen ActPre-award activities/verifications already performed at basic contract levele.g. business size and financial responsibility determinations, etc.Open to All Federal Agencies and their Authorized Support ContractorsAll Federal Agencies have utilized SEWP
Government Wide Acquisition Support
Government-Wide Acquisition Contracts (GWACs)
2
Slide3
145
Prime Contract Holders including 119 Small Businesses30 SDVOSB (Service-Disabled Veteran-Owned Small Businesses)18 HUBZone (Historically Underutilized Business Zones)11 EDWOSB (Economically-Disadvantaged Woman-Owned Small Businesses)SEWP by the Numbers
SEWP V
Current
Figures… see "SEWP Snapshot"
Thousands
of
Providers
including Cisco, Apple,
Dell, HP, IBM, NetApp, EMC, APC, VMware, Microsoft, Oracle, etc.Millions of Unique Products & Product Based ServicesSEWP V began on May 1st, 201510 year contracts (5 year base contract with 5 year option)
3
Slide4
About SEWP Products And Pricing
SEWP PricesProduct pricing is fair and reasonable at the contract levelLabor Price reasonableness determined by initiatorContractually required to be equal to or lower than their GSA pricesPricing can be negotiatedPurchases can be consolidated to maximize price discountsInternal competition results in line item discountsFee included in product priceSEWP Products
GSS/Agency Catalogs
Items added to contract based on customer requestsRequests to add products are approved or denied within one business dayQuotes are verified against contract catalog for pricing and availability
4
Slide5
What can be procured through SEWP?
Contract Vehicle for Purchase of ICT (Information and Communication Technology), Audio/Visual Product Solutions, and Related ServicesInformation Technology & NetworkingComputer Hardware, TabletsNetwork Appliances: Routers, Modems, VOIP
Storage
SecuritySoftware & Cloud
Software
Virtualization and Cloud Computing
XaaS (
e.g. SaaS=Storage as a Service)
Mobility & Communications
Telecommunication Devices and Monthly ServiceSupporting TechnologyScanners, Printers, Copiers, Shredders Associated Supplies and AccessoriesSensorsHealth IT
AV/Conferencing
A/V Equipment and Accessories
TVs, Display Monitors, Projectors and Screens
Services
Maintenance / Warranty
Site Planning / Installation / CablingProduct Based TrainingProduct Based Engineering Services
5
Slide6
Product Solution Availability
6
Slide7
Quote Verification
Verification File7Verifies items on contract and properly pricedShows discount off contract priceSupply Chain – Level of Provider AuthorizationTrade Agreements Act (TAA)EPEAT/Energy Star compliance
Verification File
Slide8
Supply
Chain Risk Management8
Slide9
Agency Strategic Initiatives
9
Slide10
Reporting Available on SEWP
10
Slide11
Agency Report Example
By request!11
Slide12
Strategic and Recurring Orders
12
Slide13
When To Create A
Delivery Order with Options (DOWO)13
Slide14
Delivery Order with Options
[DOWO]14
Slide15
Delivery Order with Options [cont
.]15
Slide16
Strategic Sourcing – Federal Initiatives
16
Slide17
Key Points for SEWP GSS Catalog
On ramp of Contract Holders in a periodic fashion – at least once every 9 months at the time of Technology Refreshment or sooner as companies indicate they want to participateCompetition at the delivery order level under the micro-purchase threshold of $3,500 not requiredAll SEWP Contract Holders are eligible to participate provided the minimum specifications and configurations and terms and conditions are metComparison of specifications and configurations provided on catalog for ease of evaluationCatalog RFQ option available for large or complex requirements; different options or additional products are required; or for any other reason the CO determines an RFQ is required17
Slide18
Agency Filtered GSS Catalog
If an Agency requirement is for a more targeted subset of the GSS specification; e.g. a specific Graphics card requirement, or only plans on purchasing from a subset of the 6 GSS categories; a GSS based agency catalog can be created provided:All base systems are in the Government GSS catalogThe specific requirements have been documentedAll contract holders are provided fair opportunity to be included in the agency GSS catalog, if they meet the agency-specific additional requirementsAn on-ramp procedure, similar to the GSS on-ramp, is providedThe catalog RFQ process is similar to the overall GSS process18
Slide19
Government-wide
Strategic Sourcing (GSS) Catalog19
Slide20
When To Create An
Agency Specific Catalog20
Slide21
Agency Specific Catalogs
Establish unique Agency Specific Contract Line Items Numbers (CLINs) and pricing for products and services based off of the NASA SEWP Catalog/Database of RecordProvides the ability to procure XYZ products / services (e.g., new software licenses perpetual, maintenance, renewal maintenance for existing licenses, etc….) from specific SEWP V Contract Holder(s) Terms and conditions in the basic SEWP V contracts are included in each delivery orderAny Issuing Agency Catalog level terms and conditions apply to each purchase order21
Slide22
Agency Specific Catalogs [cont.]
An Agency Specific Catalog will be available for customers to view their Agency Specific CLINsThe catalog will be displayed with pricing, technical specifications, terms and conditions, etc.Customers can utilize their Government Purchase Card (GPC) to order directly; download information to create a delivery order or submit a catalog-based RFQRFQ is recommended for complex, large volume, and/or high priced ordersNASA SEWP Technology Refreshment (TR) process cited in the basic contracts shall be followedPrices shall be in effect during the duration of the period of performance but may be discounted and negotiated on a per order basis22
Slide23
Agency Catalog
Example23
Slide24
Identify Agency Requirements
within the SEWP V Framework
Agency Specific Catalog
Leverage
Strategic
Sourcing Principles
Provides a simple and flexible process to increase efficiency and transparency
Slide25
Establishing Agency Specific Catalog
Step 4: SEWP PMO Notification
SEWP PMO notifies the Issuing Agency once the catalog has been established and is ready for ordering
Step 3: Award Notification
Upon award notification, the SEWP
Program
Management Office (PMO)
and awardee(s)
are notified. Contractor
coordinates withSEWP PMO to establish the unique ordering CLIN(s) and Agency Specific Catalog. This includes verification of items and price
Step 2:
Evaluation
Once quotes are received,
they
are
reviewed and a contractor(s) is selected for awardStep 1: Post an RFQ to NASA SEWP
Posting Includes bill of material (BOM), instruction to bidders (IB),
Terms
and Conditions, and
for software, any Rider to the
Manufacturer's EULA
Step 1a:
The
solicitation
informs the contractor that once selected for
award,
unique CLINs will be established and an Agency Specific Catalog will be created
Step 1b:
The
BOM and/or schedule
contains the items that the contractor must bid
Step1c:
The
Issuing Agency's T&Cs and Rider, inform
the contractor of the special requirements concerning the EULA will be applicable for all unique CLINs
Slide26
Benefits of the Agency Specific Catalog
01
Reduce procurement lead time by leveraging Agency Specific Catalog approach
Quickly assess the viability of set-a-side procurements with meeting Agency socioeconomic goals
Efficient Purchase Card ordering options
(for orders under the micro purchase
threshold)
Reduce total number of Agency procurement transactions
Reduce contract administration burden for
Contracting Officers
Ability to quickly modify catalog(s) to incorporate new product
02
Real time insight into
Agency
purchases, including Purchase Card buys
03
04
06
08
05
07
Reduce administrative fee by half (vs. GSA)
09
Support procurement efficiency
---