Safety and Supervision Refresh Training March 2017 PowerPoint Presentation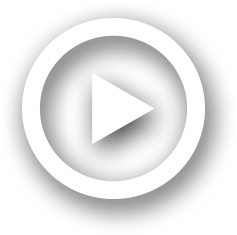 Description
Brand Promise. . Cadence . Education provides parents with . Peace of Mind. by providing an . Exceptional Education. every . Fun-Filled Day. in a . Place as Nurturing as Home. Exceptional Education. ID: 748382
Embed code:
Download this presentation
DownloadNote - The PPT/PDF document "Safety and Supervision Refresh Training ..." is the property of its rightful owner. Permission is granted to download and print the materials on this web site for personal, non-commercial use only, and to display it on your personal computer provided you do not modify the materials and that you retain all copyright notices contained in the materials. By downloading content from our website, you accept the terms of this agreement.
Presentations text content in Safety and Supervision Refresh Training March 2017
Slide1
Safety and Supervision
Refresh Training March 2017
Slide2
Brand Promise
Cadence Education provides parents with
Peace of Mind by providing an Exceptional Education every Fun-Filled Day
in a
Place as Nurturing as Home
Exceptional Education
Proven proprietary curriculum
Exceptional track record of student preparationKind Child coursework emphasizes social skills, courtesy, and internal valuesSignature Kindergarten Club prepares students with necessary skills in a variety of subjectsHigh parent satisfaction for teacher competence, satisfaction, and genuine concern for students
Fun-Filled Days
Hands-on activities and games supplement lessons in math and scienceOutdoor playtime scheduled on daily basis with age-appropriate playground equipmentSignature company-wide fun, educational activities and events (GrandFriends, Community Heroes)Cause-related marketing and event platform (future)
Nurturing as Home
Personalized monthly progress reports and weekly class activity emails keep parents informedFood for Thought healthy lunch and snack menusHome-like environments designed to inspire comfortSchools follow standardized procedures for health and hygiene
Refresh Training March 2017
Slide3
Supervision ResponsibilitiesName to FacePolicies and Procedures
TransitionsPlayground SafetySafe Sleep PracticesBottle Feeding Best Practices
Agenda
Refresh Training March 2017
Slide4
Definition of "Responsible for Supervision at All Times"
AccountabilityAccountable for the care of the children
ResponsibilityBeing prepared to give an account of each child
Awareness
Alert, knowing what's going, how many, how long, etc.
Ongoing Activity
Child directed/teacher directed activities all dayPhysical ProximityWherever the child is or near by
Refresh Training March 2017
Slide5
Staff shall be positioned in the indoor and outdoor environment to maximize their ability to see and hear the children at all times.
Staff must interact with the children while moving about the indoor and outdoor areas.Staff must know where each child is located and be aware of the children's activities at all times.Staff must provide supervision appropriate to the individual age, needs and capabilities of each child.
Adequate Supervision:
Refresh Training March 2017
Slide6
We are all responsible!
Your Role and Responsibilities:
It is the responsibility of all staff members to report to their Director and/or immediate supervisor any illnesses, injuries or any known or potential hazards in the workplace. It is also the responsibility of each staff member to work within the guidelines and practices that are determined by Cadence Education.
Refresh Training March 2017
Slide7
Know the safety procedures!
Staff members are responsible for attending any educational workshops conducted in the workplace.
Staff members are responsible for learning the policies and procedures, including the evacuation procedure and any other safety measures listed or set out in the provided manuals.
Staff members are responsible to be accountable for every child in the building or on the playground while the child is in attendance at Cadence Education.
Refresh Training March 2017
Slide8
Keeping Our Children Safe
Refresh Training March 2017
Slide9
General Supervision Guidelines
Refresh Training March 2017
Slide10
Name to Face
Protocol
Required every hour; more often during busy drop-off and pick up times
Done immediately upon entering a classroom
Close
attention must be paid to this very important task,
especially
during transition
times.
At each transition, you must note every child by looking at the child and then checking the box under the designated transition and time. Use the legend to denote where a child is gone, i.e. karate or dance.Refresh Training March 2017
Slide11
You must
accurately record every arrival or departure on the classroom Name to Face Attendance Tracking sheet as soon as the child arrives or departs
.
It is your responsibility to know how many children are in your care at all times!
Refresh Training March 2017
Slide12
When Children Are Moved by Staff to Maintain Appropriate
Staffing
If a child is dropped off or picked up by another staff member, it is the responsibility of that adult
receiving
the child to ensure that child's name has been added to or removed from the
Name to Face
Roster/Kid Reports
Transition Page.
The staff member leaving /retrieving the child will not leave the classroom until he/she is
certain the child's name has been added to or removed from the Name to Face
Roster or Kid Reports
Transition Page.
Refresh Training March 2017
Slide13
What
Went Wrong
Scenarios
The four year old classroom is being closed down for the day. Ms
.
Rachel is going home and Mr. Scott is left with the remaining 10 children
in the
classroom.
Mr. Scott
decides to take his group
to the playground.
Sam, one of the children, hides in the cozy corner. Mr. Scott takes the
children to
the
play
ground and
assumes
Sam
is
behind him.
He is not; he's still in
the cozy corner.
What went wrong?
Refresh Training March 2017
Slide14
Teachers must immediately sign in on the Attendance Roster as soon as they enter a classroom—regardless of how briefly they will be there.
They should then ask "How many children are here today?" and check it against the Roster.
Refresh Training March 2017
Slide15
When children enter the playground, everyone should go to a designated spot such as a sidewalk or fence
. Remind the children this is done to keep them safe!
The teachers can then:
Take an accurate name-to-face attendance
Ensure that all shoe laces are properly tied
Check first aid supplies
Scan the area for safety hazards
Refresh Training March 2017
Slide16
From the moment a teacher arrives at work until leaving for the day, they are responsible for
all
of the children in their care.
Every
teacher must
always
know how many children have arrived and how many have left at all times of the day, including outdoor time.
Transitions
Really Matter
Refresh Training March 2017
Slide17
The one year old class has been outside for just a few minutes when Miss Michelle hears a loud scream. As she approaches a group of Beginners, she sees them standing beside a pile of broken glass.
She notices it's Niko who is crying.
As she bends to scoop him into her arms, she is horrified to discover that his hand is badly cut and is bleeding profusely. The wound requires ten stitches!
What could have been done to prevent this incident?
Refresh Training March 2017
Slide18
The use of the Manager and Teacher Daily Playground Checklists is MANDATORY!
Refresh Training March 2017
Slide19
Ms. Kim and Ms. Iman's class of 14 students is playing outside. Keisha is going up and down the slide, laughing and having fun with several classmates.
As she flies down the slide, she loses her balance and hits the ground with both knees. She jumps up and starts to cry.
Ms. Kim immediately springs into action and rushes to comfort Keisha. She looks down and notices one of Keisha's knees is bleeding slightly; it needs cleaning and a Band-Aid. She has no first aid supplies outside and can't take Keisha inside alone as that will leave Ms. Iman out of ratio.
She has to take time to gather six other students to take inside with her; in the meantime, Keisha continues to beg for a Band-Aid.
What could have been done to prevent this
situation
?
Refresh Training March 2017
Slide20
All classrooms must take a First Aid bag with them prior to going outdoors. The contents of this bag should include:
Band-Aids
Tissues
Water in a spray bottle
Alcohol swabs
Accident / incident report
Pen
Other items as allowed by State Licensing regulations
Refresh Training March 2017
Slide21
Mr. Bryon and Ms. Kendra have taken their PreKindergarten class outdoors in the afternoon. While playing a boisterous game of "Miss Mary Mack," four year old Austin announces that he has to go to the bathroom.
Ms. Kendra tells him to go inside and then joins back into the game.
Thirty minutes later, Ms. Bethany, the three year old teacher takes Austin up to the Director's office. She
discovered him playing inside his classroom unattended.
How should this have been handled?
Refresh Training March 2017
Slide22
Once children are outside, they are not allowed to go back into the school unattended. Children can ONLY return inside under the direct supervision of a teacher AND if proper teacher-child ratios will be maintained both on the playground & inside.
Refresh Training March 2017
Slide23
Ms. Robin and Ms. Juanita are teachers in a full and very busy class of 3 year olds.
Every
day during lunch, Ms. Robin sets out the children's cots and Ms. Juanita writes the Daily Notes while the children are eating lunch.
Miss Robin
glances
over to the table
and
sees
Claire
turning blue and
struggling to talk. Rushing over, she
discovers Claire is choking on apiece of lettuce. What could have been done to prevent the choking? Refresh Training March 2017
Slide24
To ensure that children are safe at the meal table and are properly supervised, it is REQUIRED that a staff member sit at the table with the children
.
Infants
will
NOT be
left alone in a
in a high chair during mealtimes; a staff member will always be seated
beside them!
Refresh Training March 2017
Slide25
Let's Talk Sleep Practices
Low lighting or lamps should
be used.
Light coming in through windows or
other areas should not be covered
by sheets or blankets.Staff should walk around and not sit while supervising the
nap room.In older age groups be sure that all children can be seen around shelf arrangements while on their cots.The volume of music being played should be at a level that teachers can hear if a child needs something.Refresh Training March 2017
Slide26
Bottle Feeding Policy
 All bottles must be labeled with the child's full name and the correct date.  Staff must set up a classroom procedure that ensures that parents do not leave unlabeled bottles at the center
.  If a bottle is left unlabeled, the bottle may not be given to the child, even if the staff member knows to whom the bottle belongs. Instead, the parents must be called and informed that they must immediately return to the school to either label their bottles or bring new labeled bottles to the school. If this occurs, the Director or Assistant Director must be immediately notified.
 Each staff member is ultimately responsible for checking the bottle before feeding it to an infant. Staff members are expected to take great care as they prepare to feed a baby. This is not a time to rush but instead it's a time be careful, cautious and intentional. The staff member must check the name labeled on the bottle to ensure that it matches the child about to be fed.
Refresh Training March 2017
Slide27
Risks of Feeding Wrong Bottle
Aside from the risk of transmitting diseases, there are other factors to consider if a baby receives the wrong breast milk.
M
ay
contain illicit drugs, alcohol, or prescription and non-prescription medications that the mother has taken
.
Potential for bacterial contamination of the breast milk due to the normal flora (bacteria
, fungi, and other microorganisms normally occurring on or in the bodies of humans) of the mother or improper pumping and storage of the milkAllergy related issuesRefresh Training March 2017
Slide28
Causes
Incorrectly
labeled breast milk
D
ifficult
to read handwritten
labelsMistaken identification of
babies Problems with the way milk is stored Refresh Training March 2017
Slide29
What Can Y
ou and Parents Do:
Breast milk should be
stored
in
labeled, separate storage bins in the refrigerator or freezer for each breastfed
baby. Clearly labeling the breast milk by:Use a moisture-resistant ink to label the breast milk container.Include on the label
baby's full name and the date and time the milk was expressed, and the date and time the milk was thawed if applicable.Print the label information or prepare a computer-generated label. Do not use cursive writing, which is more likely to be misinterpreted than printed information.Secure the label to the breast milk container. Be sure it cannot fall off.Apply the label to the container in such a way that it would need to be viewed and considered when opening the breast milk container.Refresh Training March 2017
Slide30
Handle All Children With Care
Lift children up under the armpits
Pulling on hands or forearms puts stress
on
the elbows. Never pick up a toddler or infant by the hands or wrists, as dislocation of the wrist or elbow can occur.
Do not swing a child by the arms
Any type of swinging by holding the hands or wrists can put stress on the elbow joint and is prohibited.
Gently take children by the hand
Jerking a child by the arm or pulling him along while walking or quickly grabbing his or her hand can jerk the arm, causing the radial head to slip.
Always provide proper support when holding infants
When holding an infant, always make sure you're supporting the head, neck and back. If someone is
handing you a baby, lean close to the person and collect the baby in a tight bundle
.
Refresh Training March 2017
Slide31
Be Aware
Employees are subject to potential termination if:
Any child is left unsupervised for any length of time
The staff member is unaware of how many children are in his / her
care
A child is fed another child's bottle
Refresh Training March 2017
Slide32
Schools should incorporate a Safety Coordinator.Floor mats
must be in good working condition and covering potential "wet" areas.Windows and viewing areas must
not be covered.Safety straps will be used for infants (per Licensing requirements) on the changing table, highchairs and strollers. If straps are not available on changing tables, you
must
keep one hand on the infant at all times.
Safety Best Practices
Refresh Training March 2017
Slide33
Chairs should never be stacked while children are present in the classroom.Lights should be left on in all classrooms at all times, including nap time. (Low lighting and infant room light covers can be utilized
.Cots for naptime should not be placed out until after lunch time.
More Best Practices
Refresh Training March 2017
Slide34
Playground Safety ChecklistsBottle Feeding PolicyName to Face Roster
Review of Policies
Refresh Training March 2017
Slide35
Complete the Safety and Supervision quizSign the Acknowledgement form.
Check Your Knowledge
Refresh Training March 2017
---