Seven Years' War or French & Indian War PowerPoint Presentation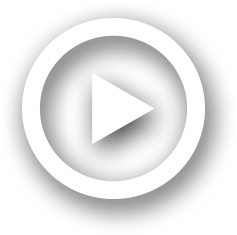 Description
1754-1763. Crash Course #5 The Seven Years War & Great Awakening. Key Concept 3.1: British attempts to assert tighter control over its North American colonies and the colonial resolve to pursue self-government led to a colonial independence movement and the Revolutionary War.. ID: 654459
Embed code:
Download this presentation
DownloadNote - The PPT/PDF document "Seven Years' War or French & India..." is the property of its rightful owner. Permission is granted to download and print the materials on this web site for personal, non-commercial use only, and to display it on your personal computer provided you do not modify the materials and that you retain all copyright notices contained in the materials. By downloading content from our website, you accept the terms of this agreement.
Presentations text content in Seven Years' War or French & Indian War
Slide1
Seven Years' Waror French & Indian War1754-1763
Crash Course #5 The Seven Years War & Great Awakening
Slide2
Key Concept 3.1: British attempts to assert tighter control over its North American colonies and the colonial resolve to pursue self-government led to a colonial independence movement and the Revolutionary War.
Slide3
Key Concept 3.1.I: The competition among the British, French and American Indians for economic and political advantage in North America culminated in the Seven Years' War, in which Britain defeated France and allied American Indians.
Slide4
Key Concept 3.1.I.A: Colonial rivalry intensified between Britain and French in the mide-18th century, as the growing population of the British colonies expanded into the interior of North America, threatening French-Indian trade networks and American Indian autonomy.
Slide5
French-Huron AllianceEst. 1608Samuel de Champlain Lasting trade partnership
Helped strengthen both groups against the Iroquois.
Slide6
British-Iroquois Confederacy AllianceOffered political and strategic advantages to the coloniesIroquois preserved considerable independence
Slide7
King Philip's WarLast large-scale Native American (Wampanoag) resistanceIndians' resentment of the English building since the
1660sincreasingly dependent on English goods, food, and weapons
tribal
lands were
sold
Metacom
(King Philip) and
other leaders were forced by the colonists to recognize English
sovereignty
Ended 1676 after
Metacom
was captured and beheaded.
Slide8
Early Wars
for Empire
Sparked by competition for trade & territory in America between Britain, France, & Spain
King
William's War (1689-1697
)
Queen
Anne's War
("War of Spanish Succession" 1702
-1713)
failed
attempts to
take
Quebec
Indians
side w/ French, British gain Nova Scotia & trade in Spanish
America
King
George's War (1744-1748) British vs. France & Spain – limited territorial changes in AmericasNew Englanders upset about return of territory to French
King George II
1727-1760
Queen Anne
1702-1707
Slide9
North America in 1750
Slide10
Seven Years' WarCauses:
- Britain & France compete for empires
- French
& English fur traders & English land
speculators
compete for
Ohio
Valley
- French fortify
central
frontier
- French
and British sought alliances w/
Indians (French more successful)Early Defeats (1754-1756):British failed attempt to capture Ft. Duquesne George Washington militia surrender 17541755 General Braddock killed & British & colonial militia routed by French & Algonquin allies1756 failed attack on QuebecAlbany Plan of Union (1754) Ben Franklin attempted to create limited inter-colonial government to recruit troops & collect taxes for common defense – rejectedWhy significant?
Slide11
British Victory & EffectsPrime Minister William Pitt focus on conquering Canada – Quebec 1759 & Montreal 1760
Treaty of Paris 1763: Britain gains French Canada & Spanish Florida. France gives land west of Mississippi to Spain.
Immediate Effects
:
British gained supremacy over North America & dominate naval power
France, Spain & American Indian allies no longer a threat to North American empire
Transform relationship between Britain & its colonies
British War Debt – reorganization of empire needed
British View
: Colonists weak, poorly trained, undisciplined, some refused to contribute troops or money to war & unwilling & unable to defend frontier
Colonial View
: proud of their military, not impressed by British troops & leadership & snobbishness. Gained valuable experience & connection.
Slide12
Key Concept 3.1.I.B: Britain achieved a major expansion of its territorial holdings by defeating the French, but at tremendous expense, settting the stage for imperial efforts to raise revenue and consolidate control over the colonies.
Slide13
Reorganization of EmpireEnd of "salutary neglect" Britain take more direct & forceful control over coloniesIncreased War Debt: British maintain a large force on frontier
King George III & Whigs in Parliament increased taxes on colonies
King George III
–
1760-1820
Slide14
In 1760, governor Bernard of Massachusetts authorized the use by revenue officers of writs of assistance. Writs of assistancewere documents which served as a general search warrant, allowing customs officials to enter any ship or building that they suspected for any reason might hold smuggled goods
.In the late colonial period, the Stamp Act (1765) mandated the use of vice-admiralty courts to try violators of the law. Angry Americans were outraged because matters before those courts were heard by royally appointed judges, not by local juries.
Slide15
Key Concepts 3.1.I.C: After the British victory, imperial officials' attempts to prevent colonists from moving westward generated colonial oppression, while native groups sought to both continue trading with Europeans and resist the encroachments of colonists on tribal lands.
Slide16
Pontiac's Rebellion & Proclamation of 1763
Pontiac's Rebellion: 1763 Chief Pontiac forms alliance of Western tribes to resist western expansion – attack settlements in Ohio Valley & Great Lakes. British use regular troops to crush rebellion.
Proclamation of 1763
: to stabilize western frontier banned colonial settlement west of Appalachians
Colonists respond with anger & defiance – thousands migrated west anyway
Paxton Boys
- 1763 Scots-Irish vigilantes in W. PA attacked Indians – "Conestoga Massacre" slaughtered 20
Susquehannock
peaceful tribe for "revenge" & marched on Philadelphia
Fort Detroit – Gifts from the British?
Pontiac
Slide17
North America in 1763
---