Stakeholder Meeting PowerPoint Presentation, PPT - DocSlides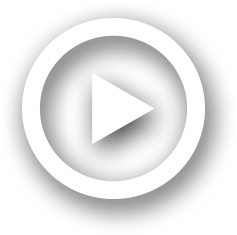 Description
Organics. . and Composting in New. . Hampshire. April 5, 2017: 9:00 – 11:30 AM. Location: . NHDES Auditorium . 9 Hazen Drive, Concord, NH 03301. Today's Agenda. 8:30-9:00 - Registration (photo . ID: 593501
Embed code:
Download this presentation
DownloadNote - The PPT/PDF document "Stakeholder Meeting" is the property of its rightful owner. Permission is granted to download and print the materials on this web site for personal, non-commercial use only, and to display it on your personal computer provided you do not modify the materials and that you retain all copyright notices contained in the materials. By downloading content from our website, you accept the terms of this agreement.
Presentations text content in Stakeholder Meeting
Slide1
Stakeholder Meeting
Organics
and Composting in New
Hampshire
April 5, 2017: 9:00 – 11:30 AM
Location:
NHDES Auditorium
9 Hazen Drive, Concord, NH 03301
Slide2
Today's Agenda
8:30-9:00 - Registration (photo id required)- Coffee 9:00 Welcome: Introductions – Housekeeping -- Fire Escape Route - Mike Durfor, NRRAOverview of NH's regulations, practices, future needs and plans - NHDES StaffOverview of NRRA's EPICURE Project for Organics/ Composting - Cindy Sterling, NRRA10:15-10:30 – Short Break Overview- VT's Organics Program – Mike Nork, NRRAGroup Discussion and Q&ANext Steps / Wrap Up
Slide3
Housekeeping Items
Slide4Slide5
In the event we need to evacuate this room…
Please take a moment and look for the exit closest to your seat.
Familiarize yourself with the emergency evacuation routes on the upcoming map.
Slide6
Auditorium
Main Exit
Emergency Evacuation Routes
West
Wing Exit
East
Wing Exit
= You are here
= Best Evacuation Route
Slide7Slide8Slide9Slide10Slide11Slide12Slide13
About Us
Working Together to Make Recycling Strong!
In 1981, four New Hampshire municipalities founded the Northeast Resource Recovery Association, then called the New Hampshire Resource Recovery Association, to provide a clearinghouse for current, up-to-date information and a source of technical and marketing assistance in the general areas of waste reduction and recycling.
Slide14
MOM and NRRA Workshops
Working Together to Make Recycling Strong!
MOM - Members/Operations/Marketing meetings are held monthly.
In addition. NRRA conducts workshops and facility tours several times a year that can be used for continuing education credits toward transfer facility operator certifications and renewals.
Slide15Slide16Slide17
EBC–– NRRA –
SWANA
Program:
"Talking Trash 4.0"
Fourth Annual Conference on Solid Waste Management in Northern New England
Friday, April 7, 2017 Registration 7:30AM
8:15AM
Start – 1:15PM
Puritan Conference & Event Center
245 Hooksett Road
Manchester, NH 03104
Collaborating Organizations
Environmental Business Council of New England
Solid Waste Association of North America – Northern New England
Northeast Resource Recovery Association
Slide18
Background:
The
amount of food Americans throw away each year is staggering. According to the US
EPA:
A
.) Over
38 million tons of food waste was generated in 2014 in the United States
.
B
.) Nearly
95% of food waste goes to landfills and incinerators
.
C.) Food
waste makes up 21.6% of municipal solid waste.
D.) The
cost of landfilling and incinerating food waste is significant, in both dollars and environmental impacts. Alternative methods are available that can save you money and benefit the environment.
Slide19
Meeting Focus:
1. Existing
and alternative options for managing food waste
.
2. Opportunities to develop
and
implement
options that will reduce the amount of food waste disposed of in landfills and incinerators
.
3. Strategies
, partnerships, tools, and next actions to promote and implement alternatives, including identify potential pilot
site
for
USDA/NRRA
EPICURE
project.
Slide20
Composting in NH:
What
works now, what needs help and
why
?
This
is the first in what we expect to be a series of
meetings
with NHDES to review current practices
and
alternatives
for diverting food waste from
being
landfilled and incinerated, including
composting
and other methods.
Slide21Slide22Slide23
---