Walking Without Fear: PowerPoint Presentation, PPT - DocSlides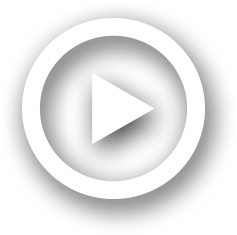 Download this presentation
DownloadNote - The PPT/PDF document "Walking Without Fear:" is the property of its rightful owner. Permission is granted to download and print the materials on this web site for personal, non-commercial use only, and to display it on your personal computer provided you do not modify the materials and that you retain all copyright notices contained in the materials. By downloading content from our website, you accept the terms of this agreement.
Presentations text content in Walking Without Fear:
Slide1
Walking Without Fear:How the Footway Environment Can Eliminate Fear of Falling in the Elderly
Tsu-Jui
Cheng
Research Student
Accessibility Research Group Centre for Transport StudiesDepartment of Civil, Environmental and Geomatic EngineeringUniversity College London, UK
Nick Tyler
Chadwick Professor of Civil Engineering
Department of Civil,
Environmental
and
Geomatic
Engineering
University College
London, UK
Slide2
Introduction
Falling in the elderlyAbout 2,300 people over 65 in the UK fall every day£2.3 billion was spent on patients with a hip fracture, estimated by National Osteoporosis Society, UKPhysical degenerationAgeing balancing mechanismAge-related diseasesFear of FallingPhysical frailtyAvoidance of activities
Image: Age UK
Slide3
Introduction
- Pavement
design
- Pedestrian
environment- Accessibility
- Gait studies- Physiotherapeutic intervention- Geriatrics
?
Walking on the Pavement
Slide4
Research Objectives
To demonstrate the coping strategies used for negotiating steps on the pavementTo establish the threshold between conscious and non-conscious gait adjustmentTo understand how pedestrian environment affects walking patterns To check the protocol and feasibility of an experiment intended to inform on the above objectives
Slide5
Methods
ParticipantOne young female participant for validating the protocolApparatusEye tracker (iView X HED)Plantar insoles (F-Scan system by Tekscan, Inc.)ProcedureThe participant walked along the walkway with only one step between level and 125 mmBoth ascending and descending directions were conducted
Slide6
Methods – Experiment Set-up
Plantar insolesEye trackerStepCCD cameras
Slide7
Analysis and Preliminary Results
Screenshot from CCD cameras shows the stepping process.
Screenshot from the eye tracker video. The red cursor represents a visual fixation.
Slide8
Analysis and Preliminary Results
Walking pattern analysed by MATLAB R2012a (The
MathWorks
, Inc.)
Slide9
Preliminary Results – Gait Cycle
Right foot
Left foot
Slide10
Preliminary Results – Gait Cycle
Heel strike
Toe off
Heel strike
Toe off
Slide11
Discussion
Validity of the design of the experimentFurther studiesModels of walking patterns during step negotiationGait parametersFuture experiment with older people
Slide12
Conclusion
Establish and quantify the capabilities required by the pedestrian environmentExplore how older people navigate on the pavement and what environmental cues they needImprove the pavement design to eliminate the risk as well as fear of falling
Image: TSC, Berkeley
Slide13
For further information, please contact
Tsu-Jui
Cheng
tsu-jui.cheng.10@ucl.ac.uk
Slide14
---