CALLS, CLICKS AND CHATS PowerPoint Presentation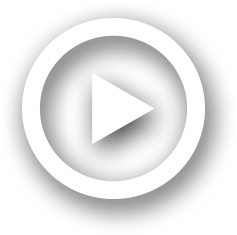 Description
WHERE MARKETING ENDS AND SELLING BEGINS. Modern Solutions for Modern Dealers. Greg . Wells. President . AllCall Automotive Contact Center. Cell/text 859.983.0370. greg. @myallcall.com. @. gregwellsKA. ID: 256380
Embed code:
Download this presentation
DownloadNote - The PPT/PDF document "CALLS, CLICKS AND CHATS" is the property of its rightful owner. Permission is granted to download and print the materials on this web site for personal, non-commercial use only, and to display it on your personal computer provided you do not modify the materials and that you retain all copyright notices contained in the materials. By downloading content from our website, you accept the terms of this agreement.
Presentations text content in CALLS, CLICKS AND CHATS
Slide1
CALLS, CLICKS AND CHATS
WHERE MARKETING ENDS AND SELLING BEGINS
Modern Solutions for Modern Dealers
Slide2
Greg WellsPresident AllCall Automotive Contact CenterCell/text 859.983.0370greg@myallcall.com@gregwellsKA22 years in the dealership.18 years corporate trainer Started a BDC in 1993First Website -1996Industry Columnist – Auto Dealer MonthlyNADA, NCM, ESummit 4.0, DigitalCON, DSUS, Kain Automotive and Digital Dealer Presenter/ SpeakerVeteran of the United States Navy "GO NAVY"
2
Slide3Slide4
Why do customers choose a dealership?
Slide5
1. COMPETITIVE PRICE
Slide6
Do you have a
price advantage?
Slide7
2. QUALITY OF INTERACTION
Slide8Slide9
Served, not sold
Slide10
3. REPUTATION
Slide11
TLC
2
Think Like Your Customer
Treat Them With Tender Loving Care
Slide12
CALLS
Slide13
13
"
What you focus on determines what you miss.
"
Lou Holtz
Slide14
620
490
1820
3650
8550
9620
16440
Showroom
Visitor
Internet
Leads
Closed
ROs
Voicemails
Website Visitors
Outbound
Calls
Inbound Calls
Customer
Engagement/
Interaction
Slide15Slide16
16
Each of those rings is a chance to WOW a customer!
Slide17
Elements of Great Phone Etiquette
Slide18
My Pleasure
Certainly
I
'd be happy to
I apologize
Thank You
Right Away
I understand
I'm glad you called
Please allow me…
Slide19
82%
SAME
DAY APPOINTMENT
Slide20
FOUR
QUESTIONS
Slide21
Have you purchased or shopped here before?
Have you used the Internet to buy
a car before
? How did it go?
Slide22
Are you familiar with our
Priority Appointment?
By the way, what are you driving now?
Why are you trading?
Slide23Slide24
What will you give me for my trade-in?
Most of our customers have done their research on sites like Kelly Blue Book and Edmunds and you can expect a similar value here. The good news is used vehicles are in great demand and you can count on an aggressive bid for your trade-in, how does that sound?
But I owe _______. I understand, we work with customers every day in that situation. Our managers will be sensitive to that and prepare a proposal that will include paying off your trade.
Is that your best price?
Used Car - Our customers have taught us the best policy is to put our best price on the website. We have very sophisticated software that spiders the web for the true market value of a car and we price It accordingly. We always offer a competitive price and will have documentation available for your peace of mind. Fair enough?
New Car – (Detailed response customized per client) – Sample: That is our Internet price, but most customers tell us it's the deal as a whole that makes them happy. We work really hard to make the price, incentives, interest rate, trade-in value and monthly payment add up to a great deal you can easily say yes to! Sounds like we just need to get together…
I live too far away.
I understand. I'd want to make sure I wasn't making a wasted trip too. Probably the reason you called us is because your having trouble finding the deal or the car you want close to home, is that correct? That doesn't surprise me, we do business with customers all over the __________. What we've found is that if we can get the basic parameters agreed upon we'll have no trouble fine-tuning the terms to your agreement. I'd be happy to set up a Priority Appointment for you. Are you familiar with _____________ ? What's your schedule like this week
?
Am I approved?
You are pre-approved. All you need to do is meet with our Finance Manager. He or she will verify your identity, ask you a few more questions about income, job time, etc. He'll then be able to establish a line of credit and help you find a car that meets the banks conditions.
It's that easy. You can even take delivery the same day!
What's my payment or interest rate?
"As far as your
______________ is concerned
, that's based on your credit
rating, past
payment
history, down payment, trade value, payoff, taxes and length of the loan. For your privacy I
am not privy to that information, but I will tell you
we rarely miss a deal over the _____________. Once we find a car you will enjoy getting in and out of for the next 3 or 4 years, the price will fall in place, it always does. Besides, we wouldn't expect you to buy if the ______________ isn't right for you?
Slide25
CLICKS
Slide26
DAY ONE
The Most ImportantDay
Slide27
WHO AM I?
IDENTIFY YOUR CUSTOMER!
Slide28
Have
I bought from you before
?
Am I local?
Where am I in the process
?
Did
I buy my trade from you
?
Do
I use your service department
?
Have
I requested information online
?
Have you GIVEN me information online?
Have I been in your showroom recent
Slide29
Quick Connection Call
Use a Call Guide
Video in you process
Slide30
THE SHOWROOM VISITOR
Slide31Slide32Slide33
Download at
www.myallcall.com/dealercon
greg@myallcall.com
859.983.0370
Slide34Slide35Slide36Slide37Slide38Slide39Slide40
---