East Coast vs West Coast PowerPoint Presentation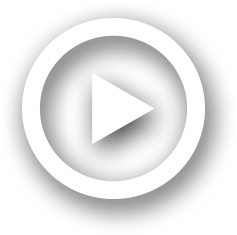 Description
Technological Trends & Business Behavior. Headlines. Agenda. Drivers. Technology Trends. People. Processes. Platforms. Product. Business Behavior. Business Technology. Bi-Modal IT. Fin-Tech. Data Organization. ID: 606192
Embed code:
Download this presentation
DownloadNote - The PPT/PDF document "East Coast vs West Coast" is the property of its rightful owner. Permission is granted to download and print the materials on this web site for personal, non-commercial use only, and to display it on your personal computer provided you do not modify the materials and that you retain all copyright notices contained in the materials. By downloading content from our website, you accept the terms of this agreement.
Presentations text content in East Coast vs West Coast
Slide1
East Coast vs West Coast
Technological Trends & Business Behavior
Slide2
Headlines
Slide3
Agenda
Drivers
Technology Trends
People
Processes
Platforms
Product
Business Behavior
Business Technology
Bi-Modal IT
Fin-Tech
Data Organization
Conclusion
Discussion (Time Allowing)
Slide4
Drivers
Big Data / AI / Machine Learning
"Battle of the Bots""Speed of Business"Not Just Finance:
Slide5
Technology Trends
East Coast EmphasisWest Coast EmphasisPeopleBusiness OwnershipEngineering CultureProcessesProject ManagementAgilePlatformsSegregation of DutiesDevOpsProductChange Management Continuous Delivery
"Digital Transformation"
Slide6
People: Business Ownership
Slide7
People: Engineering Culture (AirBnb)
At the core our philosophy is this:
engineers own their own impact
.
Each engineer is individually responsible for
creating as much value
for our users and for the company as possible..
Our culture, tools, and processes all revolve around giving individual contributors accurate and timely
information that they can use to make great decisions
…
Making this environment possible requires a few things. Engineers are involved in goal-setting, planning and brainstorming for all projects, and
they have the freedom
to select which projects they work on…
http://nerds.airbnb.com/engineering-culture-airbnb/
Slide8
Processes: Project Management (PMI)
…Executives discovered that adhering to project management methods and strategies
reduced risks, cut costs and improved success rates
...
…Keeping the project on track requires a strict management of metrics and project goals that extends
across the project team and out
to suppliers, contractors, the client and the stakeholders…
…PMOs can serve as a powerful bridge in creating and managing the
link between strategy and results
…
https://www.pmi.org/-/media/pmi/documents/public/pdf/white-papers/value-of-project-management.pdf
Slide9
Processes: Agile (Manifesto)
…we have come to value:
Individuals and interactions
over processes and tools
Working software
over comprehensive documentation
Customer collaboration
over contract negotiation
Responding to change
over following a plan
http://agilemanifesto.org/
(2001)
Slide10
Platforms: Segregation of Duties (SANS)
Intellectual property is the lifeblood of an organization and
process should be designed to protect
it…
Software developers should never
have access to production systems…
…Better practice is not to allow developer accounts on production systems and to use network access control so that developer VLANS
cannot access production
systems other than office automation production systems so they can read their email.
http://www.sans.edu/cyber-research/security-laboratory/article/it-separation-duties
Slide11
Platforms: DevOps (Amazon)
DevOps is the combination of
cultural philosophies, practices, and tools
that increases an organization's ability…
evolving and improving products at a faster pace
…
Under a DevOps model,
development and operations teams are no longer "
siloed
."
Sometimes…
engineers work across the entire application lifecycle
…
These teams use … a technology stack and tooling which…
help engineers independently accomplish tasks
… that normally would have required help from other teams…
https://aws.amazon.com/devops/what-is-devops/
Slide12
Product: Change Management (Cisco)
Change Management: Best Practices
http://www.cisco.com/c/en/us/products/collateral/services/high-availability/white_paper_c11-458050.pdf
Slide13
Product: Continuous Delivery (Fowler)
You're doing continuous delivery when:
…Your team prioritizes
keeping the software deployable
over working on new features
Anybody can get
fast, automated feedback on the production readiness
of their systems any time somebody makes a change to them
You can perform
push-button deployments
of any version of the software to any environment on demand
https://martinfowler.com/bliki/ContinuousDelivery.html
Slide14
Business Behavior
Digital Transformation Strategies
Business Technology
Bi Modal IT
FinTech
Data Management Organization
Slide15
Business Technology (Forrester)
"Changing the term to BT is also a powerful way… to signal... that 'We're not in the technology business anymore;
we're in the real business
— the company's business.'
I believe by changing the name to BT, and changing its behavior to focus on the business of the business, the
technology organization would transform its relationship with the business
."
http://www.cio.com/article/2424497/enterprise-software/you-say-it--forrester-says-bt--what-s-the-difference-.html
(2009)
Slide16
Bi Modal IT (Gartner)
Bimodal
is the practice of managing two separate but coherent styles of work: one focused on predictability; the other on exploration.
Mode 1
is optimized for areas that are
more predictable and well-understood
.
It focuses on exploiting what is known, while renovating the legacy environment into a state that is fit for a digital world.
Mode 2
is
exploratory, experimenting
to solve new problems and  optimized for areas of uncertainty. These initiatives often begin with a hypothesis that is tested and adapted during a process involving short iterations, potentially adopting a minimum viable product (MVP)  approach.
http://www.gartner.com/it-glossary/bimodal/
Slide17
FinTech (PWC)
Financial institutions… must respond faster to innovation…. Many institutions have implemented initiatives or even launched
dedicated labs to drive innovation
. In our experience, however, such efforts
alone may fail to deliver significant business results
.
The rise of
FinTech
has created new opportunities for
existing incumbents to leverage new technologies
, partner with new market entrants and drive efficiencies.
http://www.pwc.com/us/en/financial-services/fintech.html
Slide18
Data Management Organization (CapGemini)
Together, the CDO and DMO positions information management as a
business-driven enterprise competency that firmly leverages IT
as the ultimate enabler…
The DMO is a set of enterprise-wide capabilities that encompass people, processes, methodologies, best practices, engagement models, technical tools and solutions.
The DMO is
a group of best of class practitioners, who come together
...
https://www.capgemini.com/resource-file-access/resource/pdf/the_role_of_the_cdo_in_financial_services.pdf
Slide19
Conclusion
Technology Supporting Business -> Technology as Business Capability
Business Technology
Line of Business
Line of Business
Line of Business
Line of Business
Line of Business
Line of Business
Slide20
Discussion (Time Allowing)
---