Heroes PowerPoint Presentation, PPT - DocSlides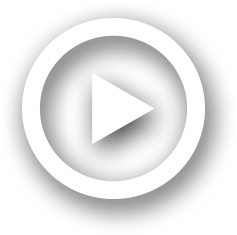 Description
Protagonist and Antagonists. A protagonist is the main character, the essential or prime personal character in a text, . movie, play.. The antagonist is the main character's chief opponent.. Why do we have heroes?. ID: 385223
Direct Link:
Embed code:
Download this presentation
DownloadNote - The PPT/PDF document "Heroes" is the property of its rightful owner. Permission is granted to download and print the materials on this web site for personal, non-commercial use only, and to display it on your personal computer provided you do not modify the materials and that you retain all copyright notices contained in the materials. By downloading content from our website, you accept the terms of this agreement.
Presentations text content in Heroes
Slide1
Heroes
Slide2
Protagonist and Antagonists
A protagonist is the main character, the essential or prime personal character in a text,
movie, play.
The antagonist is the main character's chief opponent.
Slide3
Why do we have heroes?
A hero is someone we can look up to and admire. Since many works of literature have an antagonist, they must also possess a protagonist, a hero, who will engage in conflict with these villains. There are different types of heroes, some of whom at first glance do not resemble our expectations for the typical hero.
Slide4
Classic Hero
They
possess incredible courage and can perform remarkable feats
.
Near perfect, these characters epitomise chivalrous behaviour due in part because they come from well-to-do backgrounds.
Usually
, they have one weakness that compromises their noble quest, but they overcome this obstacle with grace and fortitude.
By
the end of the work, classic heroes generally live happily ever after.
Slide5
Paragon
The
paragon
 is
a type of classic hero
They have
strong ethics, morals, values and
powers.
Slide6Slide7
Super Hero
Costumed
crusaders of law and order who often come into conflict with the law themselves, this is one of the most popular kinds of heroes in modern fiction and they are believed by some to be modern re-inventions of the ancient gods and heroes of mythology.
Slide8Slide9
Tragic Hero
The
main characteristic of these heroes is their fatal flaw, or weakness in character that brings about their downfall
.
Since they experience a "fall," they must come from noble birth or some other high ranking position, and the path to their downfall is often plagued by one or a series of poor choices
.
By the end of the work, readers might feel sympathy or pity for these characters, which indicates that their punishment was too harsh for their shortcomings. The plight of the tragic hero intends to teach the reader a valuable lesson.
Slide10Slide11
Antagonist Hero
An
antagonist hero
 is, simply put, the good side of Good vs. Evil, but are the opposing force in a Protagonist vs. Antagonist story. They may be an ideal, pure of heart, friendly hero, or they may be a dark, broody morally questionable anti-hero.
Slide12Slide13
Anti Hero
 An 
anti-hero
 is a hero that has one or many crippling flaws. Whether it's self doubt and/or hate or just being borderline evil is up to the author.
Slide14Slide15
Sidekick
A side kick is
a hero who is often young (sometimes a child or teen) who aids a more prominent hero.
Like
the Paragon, it is considered a stereotype in the modern era and has increasingly been played for laughs rather than serious.
Slide16Slide17Slide18
The Chosen One
A
heroic character who is destined to save the world, universe or reality and often is the only one in all of creation who can do
so.
Slide19Slide20
Reluctant Hero
An
unwilling hero is a character who never wanted to be a hero in the first place. They are often a subtype of the "Chosen One" mixed with Tragic Hero or
Anti-Hero.
Slide21Slide22
Type of Heroes
Classic Hero
: Near Perfect, one weakness, live happily ever after
Paragon:
Classic hero with strong morals and power
Super Hero:
Costumed crusader, sometimes a reinvention
Tragic Hero:
Fatal flaw or weakness that brings their downfall.
Antagonist Hero:
Essentially good, but working against the protagonist
Anti Hero:
Hero with one or more crippling flaws
Sidekick:
Assistant to a hero, often for comic relief
The Chosen One:
Destined to save the world, the only one who can
Reluctant Hero
: Unwilling Hero, who never set out to be a hero, often a chosen one or anti hero.
---