Beef Quality Assurance Certification PowerPoint Presentation, PPT - DocSlides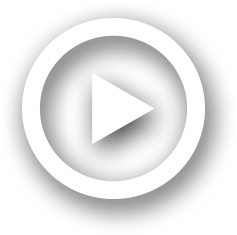 Description
September 23, . 2017. What . is BQA? . Voluntary. Producer-driven. Quality control program. Educational training to build producer awareness. Based on recommended national guidelines and research. Protects consumer confidence in beef.. ID: 657519
Embed code:
Download this presentation
DownloadNote - The PPT/PDF document "Beef Quality Assurance Certification" is the property of its rightful owner. Permission is granted to download and print the materials on this web site for personal, non-commercial use only, and to display it on your personal computer provided you do not modify the materials and that you retain all copyright notices contained in the materials. By downloading content from our website, you accept the terms of this agreement.
Presentations text content in Beef Quality Assurance Certification
Slide1
Beef
Quality Assurance Certification
September 23,
2017
Slide2
What
is BQA?
Voluntary
Producer-driven
Quality control program
Educational training to build producer awareness
Based on recommended national guidelines and research
Protects consumer confidence in beef.
Slide3
BQA Mission
Statement
To maximize consumer confidence in and acceptance of beef by focusing the producer's attention to daily production practices that influence the safety, wholesomeness and quality of beef and beef products.
Slide4
BQA Mission
Statement
To
maximize consumer confidence in and acceptance of beef
by focusing the producer's attention to daily production practices that influence
the safety, wholesomeness and quality of beef and beef products.
Slide5
BQA Goals
Enhancing
carcass quality
Preventing residues
Eliminating pathogen contamination
Avoiding carcass defects
Maximizing consumer confidence
Best Management Practices
Slide6
Why is BQA Important
?
Demonstrates commitment to food safety and quality
Safeguards the public image of the beef and dairy industry
Upholds consumer confidence
Protects from governmental regulation
Improves sale value
Enhances herd profitability
Slide7
What is Beef
Quality?
In order to meet and exceed consumer expectations, we must have:
Product Integrity
Food safety, where cattle were raised, animal health, care, handling and wellbeing
Eating Satisfaction
Flavor profile, tenderness and juiciness
"It doesn't matter what our weights or yield grades are if we don't have a consumer who will buy our products."
– Cow Calf Producer, NBQA Strategy Workshop
Slide8
Measuring Quality:
National Beef Quality AuditsEvery 5 years National Beef Quality Audit (NBQA) is conducted:Measure to manageBenchmark to provide direction to improve quality
Identify shortfalls to allow greater profit through increasing demand
2016 BQA to be released next month!
BQA Success Story:
Injection Site Lesions
199122.3%
2001<5%Still a loss of $188 million
dollars annually
Slide9
DEFECTS
We can prevent these through BQA practices!
Slide10
The audit is based upon the beliefs that:
only that which is measured can be managedan industry-wide scorecard provides direction to decision makers to improve the quality and value of the beef supply
i
dentifying and correcting quality shortfalls will lead to greater profitability through improved demand
Slide11
Ranked Quality Challenges and Changes (1991 until 2011)
1991
1995
2000
2005
2011
External fat
Seam fatPalatabilityTendernessCutabilityMarbling
Uniformity
Palatability
Marbling
Tenderness
External/seam fat
Weights
Uniformity
Carcass
weight
Tenderness
Marbling
Effects of implants
External fat
Traceability
Uniformity
Instrument
grading
Market signals
Segmentation
Carcass weight
Food safety
Eating satisfaction
How and where cattle were raised
Lean, fat and bone
Weight and size
Genetics
Slide12
Label Information for Over The Counter Drugs
Diseases or ConditionSpeciesDosage
Route of Administration
Frequency of Treatment
Duration of Treatment
Precautionary StatementsWarningsWithdrawal Time
Slide13
Veterinarian/Client/Patient Relationship-
-VCPRA veterinarian has assumed responsibility for making medical judgments about the health of cattle, needs for treatment and the client has agreed to follow the instructions for the veterinarian
The vet has sufficient knowledge of the operation to diagnose and prescribe treatments
The vet is available for follow-up for adverse reactions or failure of therapy
Slide14
Extra Label
Drugs RequirementsVeterinarian's Rx—need for use other than on the labelVeterinarian Information (name, address, Phone, License Number)
Animal Identification
Plus the requirements
for an OTC Drug
Slide15
Drugs Prohibited from
Extralabel Use in Cattle
Chloramphenicol
Clenbuterol
Diethylstillbesterol
Dimetridazole, Ipronidazole, other nitroimidizoles
Furazolidone, NitrofurazoneSulfonamides in lactating dairy cows (approved sulfa drugs OK—sulfadimethoxine
, etc)Fluoroquinolones (Baytril, Saraflox)Glycopeptides (Vancomycin)Cephalosporings
(not including
cephapirin
)
Drugs used as feed additives for cattle (chlortetracycline, bacitracin, Se, etc.)
Slide16
Withdrawal Time
Hours or days after the last treatment before a drug is cleared from the animalNo violative residues in meat, milk, or other tissues
Slide17
Withdrawal Times for Cattle
Ampicillin 6-9 daysCeftiofur
(
Naxcel
)
0 daysEnrofloxacin (
Baytril) 28 daysOxytetracycline 28 days
Florfenciol (Nuflor) 28 i.m. 38
s.c.
days
Tilmicosin
(
Micotil
) 28 days
Tylosin
21 days
(0 in feed)
Tulathromycin
(
Draxxin
)
18 days
Gentocin
18 months (E.L.)
Slide18
Quality
Assurance FocusEliminate Illegal Drug & Chemical Residues
Incidence of Residues in Fed Cattle Near Zero
Eliminating Violative residues in cull cows, cull bulls and calves
Slide19
Health Records
Group Processing Records Routine processing for the entire herd
Individual Health Records
This is for sick animals
Good records today could save you heartache tomorrow
Slide20
Recordkeeping
Group Processing RecordsVaccinesDewormers, other productsDateProduct names, labels, serial numbers
Expiration date
Who administered products
Animal ID, group number or individual ID
Individual animal treatment—same plus condition/disease being treated
Good records today could save you heartache tomorrow
Slide21
Proper Injection Site
N E C K O N L Y
Slide22
Injection site lesions
Slide23
Administering Injections
Select appropriate needle size & lengthUse new needles often—10 animals maxDiscard bent, broken, dropped, dirty needlesDisinfectant for killed vaccines
Dispose of needles in "sharps container"
Keep tops of multiple dose vials clean/disinfected
Don't inject through dirt/manure
Slide24
Vaccines
Modified LiveThe vaccine contains a
live
pathogen
for the target disease that has been altered to reduce its ability to cause disease.
KilledThe
pathogen for the target disease is contained in the vaccine but is no longer living.
vs.
Slide25
Handling Vaccines
Keep vaccines refrigerated—not frozen, in container for transport and storageKeep vaccines cool while processing cattleKeep vaccines out of sunlight and mix (gently) often
MLV vaccines: mix enough to last about 1 hour, keep syringes out of sunlight, don't disinfect needles or use in syringes that have been chemically disinfected or exposed to soaps
Clean syringes in an approved manner—work with your veterinarian on this process
Slide26
Factors that Affect Vaccine Effectiveness
StressAgeNutrition: protein, Se, CuProducts used
Vaccine handling
Previous vaccine history
Parasites
PregnancyEnvironmental stress
Slide27
Reasons for Euthanasia
Make a prompt decision to treatSegregate sick or injured animals from the herdFractures of the legs, hip or spine that are not repairable and result in immobility or inability to standEmergency medical conditions that result in excruciating pain that cannot be relieved by treatmentAnimals that are too weak to be transported due to debilitation from disease or injuryParalysis from traumatic injuries or disease that result in immobilityDisease conditions where no effective treatment is known, prognosis is terminal, or a significant threat to human health is present.
Slide28
Proper Euthanasia Protocols
Slide29
Handling, Facilities and Transportation
Slide30
Cattle
HandlingStress reduces immune functionBruising has cost the industry
$117 million
in carcass trim
Emphasize low stress handling!
Slide31
How to Reduce Stress?
Cattle want to see you
Cattle want to go around you
Cattle want to be with and go with other cattle
Cattle want to return to where they have been
Cattle can only process 1 main thought at a time
Understand Cattle Behavior
Slide32
How to Reduce Stress?
Slide33
Cattle
Handlers Should….Work slowly – "The fastest way to work cattle is slow."Avoid shouting, running and waving their hands
Avoid working cattle on slippery surfaces
Appropriate use of handling devices– minimize use of electric prods
Rely on knowledge of cattle behavior – flight zone and point of balance
Abuse of cattle is not acceptable under any circumstances!
Slide34
Consider
Your Facilities
Squeeze chute
No wider than 28 in
Only trained personnel should operate
"Snake" or AlleySolid or open sidedCrowding Pen or "Tub"Circular with solid or open sides works bestNever fill more than half full
Slide35Slide36
Transporting Cattle
Major cause of stress, injury & bruising
Excessive handling
Changing weather
Unfamiliar environment
Load-out ramp angle 25⁰ or lessAdhere to safe load levels
Slide37
Trailer
Weights
Slide38
Avoid hauling between 11 a.m. and 4 p.m.
Avoid stopping
Short stops
Shaded areas
Cooler time of day
If cattle are wet, wind chill/cold stress danger is greater
Avoid stopping
---