FACULTY OF MEDICINE PowerPoint Presentation, PPT - DocSlides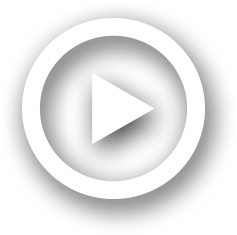 Description
DEPARTMENT OF BEHAVIORAL SCIENCES . COURSE:BEHAVIORAL SCIENCES . TOPIC: SPEECH DISORDERS. FACILITATOR;DR ISACK LEMA. Adults face many difficulties of Speech, some of them are discussed:. APRAXIA OF SPEECH. ID: 550530
Embed code:
Download this presentation
DownloadNote - The PPT/PDF document "FACULTY OF MEDICINE" is the property of its rightful owner. Permission is granted to download and print the materials on this web site for personal, non-commercial use only, and to display it on your personal computer provided you do not modify the materials and that you retain all copyright notices contained in the materials. By downloading content from our website, you accept the terms of this agreement.
Presentations text content in FACULTY OF MEDICINE
Slide1
FACULTY OF MEDICINE
DEPARTMENT OF BEHAVIORAL SCIENCES
COURSE:BEHAVIORAL SCIENCES
TOPIC: SPEECH DISORDERS
FACILITATOR;DR ISACK LEMA
Slide2Slide3Slide4Slide5Slide6Slide7Slide8
Adults face many difficulties of Speech, some of them are discussed:
APRAXIA OF SPEECHIs a motor speech disorder, the message from the brain to the mouth are disrupted, and the person can not move his or her lips or tongue to the right place to say sounds correctly, even the severity of Apraxia depends on the brain damage.Individual with Apraxia of speech know what they want to say, but their brain have difficulties coordinating the muscles movement necessary to say all the sounds in words.
Speech disorder for Adults
Slide9
Cont.…
Slide10
Cont.…
Slide11
Cont.…
Slide12
Cont.…
Slide13
Cont.…
Slide14
Children face many difficulties of Speech, some of them are discussed:
Childhood Apraxia of SpeechChildhood apraxia of speech (CAS) is a motor speech disorder. Children with CAS have problems saying sounds, syllables, and words. This is not because of muscle weakness or paralysis. The brain has problems planning to move the body parts (e.g., lips, jaw, tongue) needed for speech. The child knows what he or she wants to say, but his/her brain has difficulty coordinating the muscle movements necessary to say those words.
Childhood Speech disorder
Slide15
Cont.…
Slide16
Cont.…
Slide17
Cont.…
Slide18
Cont.…
Slide19Slide20
CONCLUSION
Conclusively, Speech disorder is broad term and may results into many abnormalities to an individual. Many studies should be conducted to find out solution for treating it, for instance more behavioral studies should be carried out for treating speech disorders such as stuttering, and mostly this should be carried by psychologist.
Slide21
REFERENCE…
"A.C.P Sims and W.I. Hume Lecture Notes on Behavioral Science"
"National Speech Disorder Association of America"
---