DEC Recommended Practices are Here! PowerPoint Presentation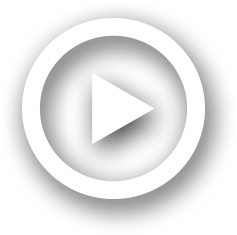 Description
Kathleen Hebbeler, ECTA Center & SRI International. Judy Swett, ECTA Center at PACER Center. Session Objectives. Share the newly revised DEC Recommended Practices. Discuss the framework and parameters that guided the development. ID: 632321
Embed code:
Download this presentation
DownloadNote - The PPT/PDF document "DEC Recommended Practices are Here!" is the property of its rightful owner. Permission is granted to download and print the materials on this web site for personal, non-commercial use only, and to display it on your personal computer provided you do not modify the materials and that you retain all copyright notices contained in the materials. By downloading content from our website, you accept the terms of this agreement.
Presentations text content in DEC Recommended Practices are Here!
Slide1
DEC Recommended Practices are Here!
Kathleen Hebbeler, ECTA Center & SRI InternationalJudy Swett, ECTA Center at PACER Center
Slide2
Session ObjectivesShare the newly revised DEC Recommended PracticesDiscuss the framework and parameters that guided the developmentDiscuss strategies for using the practices
Slide3
Updating the Recommended PracticesOver the past 18 months, a 13 member Recommended Practices Commission
appointed by DEC has been working with the support of the ECTA Center to guide the revisions process. The goal of the Recommended Practices is to inform
and improve the quality of services provided to young children with or at risk of disabilities or delays and their families.
Slide4
WHAT: Revision and Validation of Division for Early Childhood (DEC) Recommended PracticesUse systematic processes to revise the practices and increase their implementation and widespread use in collaboration with ECTA
Narrow existing list of 240 practices and revise practice statements as appropriateSet of explicit parameters and criteria
Slide5
HOW: Framework, Parameters, and Key Working Definitions
Slide6
ParametersPopulation: young children, birth-5 (through kindergarten), who have or are at risk for developmental delays and disabilities; not limited to those eligible for IDEA services (e.g. children with severe challenging behavior)Practices represent the "essential", "biggest bang" or highest leverage/impact practicesPractices
represent the breadth of the topic
Slide7
More ParametersPractices are observablePractices are written in active voicePractices are not disability specific
Practices can be delivered in all settings including natural/inclusive environmentsPractices should build on, but not duplicate, standards for typical early childhood settings (e.g. DAP)
Slide8
Practice, practitioner, research-based practicesTopic AreasLeadershipAssessmentEnvironmentFamilyInstructionInteraction
Teaming and CollaborationTransition
Slide9
HOW: Iterative Cycles
Ongoing evidence validation.
Slide10
Nominating and Validating EvidenceTopic groups nominated evidence in support of revised practicesCommission, validation subgroup, and gap analysis group used systematic processes to validate that nominated evidence supported the revised practices
Slide11
Practices Document
Slide12
Where you can find themhttp://www.decrecpractices.org/http://www.dec-sped.org/recommendedpractices
Slide13
How might you use them now?What would enhance your knowledge about and use of the revised practices?What kind of technical assistance would you like to see from the ECTA Center to support implementing the practices in your state?
What kinds of products would be most helpful to you and enhance application?
Slide14
What Are Your Questions?Thank you!
---