Leadership Development is Self-Development PowerPoint Presentation, PPT - DocSlides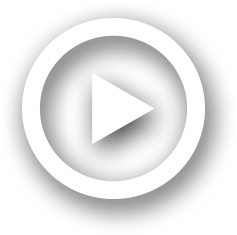 Description
By Dr. Al Barringer. New Horizons Computer Learning. Resources:. The Leadership Challenge, . Jim Kouzes and Barry Pozner. Learning Leadership, . Jim Kouzes and Barry Pozner. Four myths concerning Leadership. ID: 552219
Embed code:
Download this presentation
DownloadNote - The PPT/PDF document "Leadership Development is Self-Developme..." is the property of its rightful owner. Permission is granted to download and print the materials on this web site for personal, non-commercial use only, and to display it on your personal computer provided you do not modify the materials and that you retain all copyright notices contained in the materials. By downloading content from our website, you accept the terms of this agreement.
Presentations text content in Leadership Development is Self-Development
Slide1
Leadership Development is Self-Development
By Dr. Al Barringer
New Horizons Computer Learning
Resources:
The Leadership Challenge,
Jim Kouzes and Barry Pozner
Learning Leadership,
Jim Kouzes and Barry Pozner
Slide2
Four myths concerning Leadership
Leadership is not a talent. Talent is overrated. Leadership is an observable, learnable set of skill and abilities.
Leadership knowledge comes to you when you get promoted. The Position Myth assumes that because you get promoted with a title, you somehow get leadership skills. Leading is about the actions you take, not the position you hold. It's about the values that guide your decisions and actions.
The Strengths myth leads one to believe that we only have leadership strengths in certain areas and are weak in others. We should assign those areas to other people. That is nonsense simply because all exemplary leadership behaviors can be taught and learned by anyone.
The Self-Reliant Myth assumes that somehow leaders provide awesome service, produce high-quality products, and insure financial soundness all by themselves. Leadership is a team sport, not a solo performance.
Slide3
1. You believe in yourself.
It all starts with the fundamental belief that you
can
make a difference and you
will
have a positive impact on others.
Slide4
2. You have credibility.
Your people have to believe in you, too. If people don't believe in you, they won't willingly follow you.
Slide5
3. Your values drive commitment.
Your people want to know what you stand for and believe in, and that your values align with theirs.
Slide6
4. You have vision.
Focusing on the future and having a long-term perspective sets leaders apart. You imagine and articulate exciting possibilities for your followers.
Slide7
5. You know you can't do it alone.
Being surrounded with support and talent, and engaging the team in pursuing the cause sets you apart. Great leaders are obsessed with what is best for
others
, not what is best for themselves.
Slide8
7. You welcome challenges.
Great accomplishments don't happen when you keep things the same. Change involves challenge, and challenge tests you. Great leaders step up to the challenge, and come face-to-face with their level of commitment.
Slide9
8. You either lead by example or you don't lead at all.
Leaders have to keep their promises and become role models for the values and actions they espouse. You can't ask others to do something you aren't willing to do yourself. And, you admit mistakes and learn from them.
Slide10
9. You are a great learner.
You have to believe that you can become a better leader tomorrow than you are today.
Slide11
10. You are motivated by love.
You love your employees, customers, and the mission you are serving.
Slide12
Resources
The Leadership Challenge,
Jim Kouzes and Barry Pozner, Wiley Publishing 2012
Learning Leadership,
Jim Kouzes and Barry Pozner, Wiley Publishing 2016
Start with Why: How Great Leaders Inspire Everyone to Take Action,
Simon Sinek, Penguin Group, 2009
Leaders Eat Last: Why Some Teams Pull Together and Others Don't,
Simon Sinek, Penguin Group, 2014
Turn the Ship Around: A True Story of Turning Followers into Leaders,
L. David Marquet, Penguin Group, 2012
---