Music Industry and the Audience PowerPoint Presentation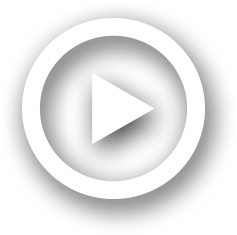 Description
Changes in the last 15 years. One thing to remember. For an A grade you will need a clear and developed argument which is supported by detailed case study material.. This PowerPoint is the first of three where we look at the music industry from three different point of views (Audience/Band or Arti.... ID: 588777
Embed code:
Download this presentation
DownloadNote - The PPT/PDF document "Music Industry and the Audience" is the property of its rightful owner. Permission is granted to download and print the materials on this web site for personal, non-commercial use only, and to display it on your personal computer provided you do not modify the materials and that you retain all copyright notices contained in the materials. By downloading content from our website, you accept the terms of this agreement.
Presentations text content in Music Industry and the Audience
Slide1
Music Industry and the Audience
Changes in the last 15 years
Slide2
One thing to remember
For an A grade you will need a clear and developed argument which is supported by detailed case study material.
This PowerPoint is the first of three where we look at the music industry from three different point of views (Audience/Band or Artist/Institution) which will begin to provide you with the relevant case studies to give you this clear and developed argument
Slide3
Introduction – Physical/digital Industry
In the first decade of the 21st century, the rise of computers as the primary means to record, distribute, store, and play music caused widespread economic changes in the music industry, fundamentally changing the relationships between artists, record companies, promoters, retail music stores, the technology industry, and consumers.
The rise of digital music consumption options contributed to a few fundamental changes in consumption. First the decline of album sales, consumers no longer download entire albums but rather choose single songs.
For us the consumer this meant that the music industry shifted from the ownership of music in the form of physical albums to the digital acquisition of files either legally or illegally
Slide4
How Napster changed everything
Napster is an example of peer to peer file sharing and in 1999 the site made it relatively easy for audiences to download copies of songs that were otherwise difficult to obtain, like older songs, unreleased recordings, and songs from concert bootleg recordings. These were uploaded to the site and downloaded by other members in the form of a digital exchange.
Some users felt justified in downloading digital copies of recordings they had already purchased in other formats, like LP and cassette tape, before the compact disc emerged as the dominant format for music recordings.
M
any other users simply enjoyed trading and downloading music for free. They created a username and password and were able to make their own compilation albums on recordable CDs, without paying any royalties to the record label.
The ease of downloading individual songs facilitated by Napster and later services is often credited for ushering in the end of the Album Era in popular music
Slide5
The Importance of iTunes/iPod
By 2001, the cost of hard drive space had dropped to a level that allowed pocket-sized computers to store large libraries of music.
The iPod and iTunes system for music storage and playback became immensely popular, and many consumers began to transfer their physical recording media (such as CDs) onto computer hard drives.
The iTunes Music Store offered legal downloads beginning in 2003, and competitors soon followed, offering a variety of online music services, such as internet radio.
Digital music distribution was aided by the widespread acceptance of broadband in the middle of the decade.
Slide6
Cheap/New Technology
Inexpensive recording hardware and software made it possible to create high quality music in a bedroom and distribute it over the internet to a worldwide audience.
This, in turn, caused problems for recording studios, record producers and audio engineers: the Los Angeles Times reported that, by 2009, as many as half of the recording facilities in that city had failed.
Consumers benefited enormously from the ease with which music can be shared from computer to computer.
This has given consumers unparalleled choice in music consumption and has opened up performers to niche markets to which they previously had little access.
Slide7
The New Music Stars – Tyler Ward
Tyler Ward has become a well known artist in part through his use of social media, posting a mix of his covers and originals on YouTube. Ward has successfully completed three worldwide headlining tours and has played shows with many mainstream artists including The Jonas Brothers and The Fray. Through his music video career, Ward has performed and recorded most of his early songs and many of the current ones in his parents' basement, which he later turned into a proper recording space. Nowadays, Ward records his songs in a bedroom studio that he created in his Los Angeles apartment
Slide8
Other examples of stars who used new technology (YouTube) to help them in their career
The Gregory Brothers
Brett Domino
It is important to note that with both Brett Domino and The Gregory Brothers both of these 'bands' are at the forefront of rejecting accepting songs given to them by institutions and instead sharing, chopping, and remixing offering new and deeper forms of engagement. They are examples of
prosumers
and not consumers (difference being
prosumers
do something with music and do not just listen to it.
Both these two bands show the creativity of electronic music producers to find and rearrange existing music/news. This is called variability (mash ups, remixes)
Alongside this it is also important to stress the importance of the music video today because of the ability for fans to share this kind of promotion (
Psy
is a good example of what can happen when something goes viral)
Slide9
Piracy
95% of all the music downloaded in the world is downloaded illegally throughout the world. This has had the greatest impact on the music industry in the last fifteen years (ever since Napster) and has transformed the industry for both bands/artists and the record companies. We will see how they fought back in upcoming lessons
Slide10
Streaming Music – Spotify/Soundcloud
Spotify
is a commercial music streaming service providing content from record labels including Sony, EMI, Warner Music Group and Universal.
Music can be browsed or searched by artist, album, genre, playlist, or record label.
Paid "Premium" subscriptions remove advertisements and allow users to download music to listen offline.
As of December 2012, the catalogue provided access to approximately 20 million
songs
via searching for artists, albums, titles, labels and genres, and gave users access to tracks from many major and independent labels
.
Users can create and share playlists, or edit them together with other users
SoundCloud
is an online audio distribution platform based in Berlin, Germany that enables its users to upload, record, promote and share their originally-created sounds. In July 2013, it had 40 million registered users and 200 million listeners.
Slide11
The role of the consumer and social networking
For an up to date case study on how we the consumer can affect the music industry, look at the importance of how social networking was in the marketing of
Beyonce's
last album at the end of 2013.
Her news about the album announced on her
Instagram
page spread rapidly through social networking sites and this was only possible through the dual impact of technological convergence in the form of smartphones and the proliferation of these smartphones in modern society
---