Science Fiction and Modern Fantasy PowerPoint Presentation, PPT - DocSlides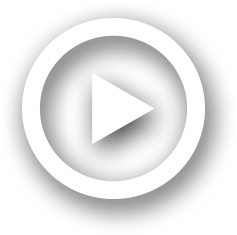 Description
By: Natalie Grimes, Seneca King and Alexa Shannon. General Characteristics. Modern Fantasy is described as being a fictional story with highly fanciful or supernatural elements that would be impossible in real life.. ID: 566013
Direct Link:
Embed code:
Download this presentation
DownloadNote - The PPT/PDF document "Science Fiction and Modern Fantasy" is the property of its rightful owner. Permission is granted to download and print the materials on this web site for personal, non-commercial use only, and to display it on your personal computer provided you do not modify the materials and that you retain all copyright notices contained in the materials. By downloading content from our website, you accept the terms of this agreement.
Presentations text content in Science Fiction and Modern Fantasy
Slide1
Science Fiction and Modern Fantasy
By: Natalie Grimes, Seneca King and Alexa Shannon
Slide2
General Characteristics
Modern Fantasy is described as being a fictional story with highly fanciful or supernatural elements that would be impossible in real life.
Fantasy contains some type of unreality or enchantment – what children call magic.
The story elements break the natural physical laws of our world without explanation.
In fantasy, people can live out their desires.
Slide3
General Subcategories
Animal Fantasy:
the main character, and sometimes all characters, are anthropomorphic, they possess human speech and can think and express emotions
Literary Fairy Tales:
follow the patterns set by the oral traditions of the folklore but is written by an identifiable author.
Animated Object Fantasy:
animated object fantasy brings to life inanimate objects such as a doll, a toy car, or even a giving tree!
Human with Fantasy Character:
mixes an ordinary human character with a fantasy creature such as a monster/beast, or nature.
Extraordinary Person:
the characters may possess strange powers or unusual size.
Ex: miniature humans, flying people, talking with animals, extraordinary abilities.
Enchanted Journey:
the story begins in the real world, but the main character is transported to a fantasy land. At the end the protagonist usually returns to the real world.
Two subcategories: Journey to Fantasyland and Journey to Historical Past
Slide4
Subcategories Continued
High Fantasy:
Colorful adventure, enchantment and heroism. Struggle of Good vs. Evil
Supernatural Fantasy:
explores the possibilities offered by the supernatural such as ghosts or powers that go beyond natural forces.
Science Fiction:
When magic is replaced by advanced technological wonders. Incredible and inconceivable characters and events are given rational scientific-sounding explanations.
Unlikely Situation:
In some fantasy books there is no magic or unusual characteristics, a book may have all human characters and a realistic setting; however, the characters engage in some totally unrealistic situation that makes the book fantasy instead of realistic fiction.
Slide5
Harry Potter and the Sorcerer's Stone
Author: J.K. Rowling Illustrator: Mary GrandprePublication: June 26, 1997 High FantasyHarry Potter spent the first eleven years of his life thinking he was an average boy living a particularly miserable life with his aunt, uncle and cousin, the Dursleys. That all changes when he receives a mysterious letter inviting him to a place called Hogwarts School of Witchcraft and Wizardry. Harry learns that he is no ordinary boy, he is a wizard. At Hogwarts Harry learns the truth of his parents and embarks on thrilling journeys with his new magical friends.
Slide6
Alice's Adventures in Wonderland
Author: Lewis CarrollIllustrator: Michael HaguePublication: November 26, 1865Enchanted Journey: Journey to Fantasyland Alice is sitting along a riverbank with her sister when she spots a white rabbit in a waistcoat. Curious, she follows him and falls down into a rabbit hole. Alice finds herself in a bizarre world called Wonderland, where she meets various interesting characters such as a white rabbit, the Cheshire Cat, a hookah smoking caterpillar, and an evil Queen of Hearts.
Slide7
The Lion, the Witch and the Wardrobe
Author: C.S. LewisIllustrator: Pauline BaynesPublication: January 1995Enchanted Journey: Journey to Fantasyland
This is the second installment of The Chronicles of Narnia, which follows four siblings, Lucy, Edmund, Susan and Peter. Sent to live with a Professor in the country side, Lucy, the youngest, stumbles upon a wardrobe which leads her to the land of Narnia. In Narnia, a Witch has cast a spell on the land setting it into a permanent winter. Edmund follows Lucy into the wardrobe and meets "the Queen of Narnia". Lucy, Susan and Peter enlist in the help of a Lion named Aslan to rescue their brother.
Slide8
A Wrinkle in Time
Author: Madeleine L'EnglePublication: April 1974 High Fantasy, Science Fiction
This is the story of Me Murry and her brother Charles Wallace and their adventure to find their father. Along the way, her friend Calvin O'Keefe joins them and they head to Mrs. Whatsit who tells them the universe is in danger of an evil called Dark Thing who is destroying planets and stars, including the planet which their father is housed. The three travel to Camazotz where their father is captive. Charles Wallace becomes possessed by IT and leads them to their father. Meg and Calvin escape with Mr. Murry, but Charles Wallace is stuck on the planet and Meg must return to save him.
Slide9
The Paper Bag Princess
Author: Robert MunschIllustrator: Michael MartchenkoPublication: 1980 Literary Fairy TalePrincess Elizabeth was set to marry the amazing Prince Ronald. Until one day a dragon came and burned down her castle, all of her clothes and kidnapped Ronald. Elizabeth went to follow the dragon to save her prince but the only thing she could find to wear was a paper bag. She was able to outsmart the dragon and save Ronald, but once he saw her he was disgusted in her outfit and told her not to come back until she was a real princess again. Elizabeth realized she was much better off without him and danced away happily.
Slide10
The Velveteen Rabbit
Author: Margery WilliamsPublication: 1922Animated Object Fantasy A young boy received a stuffed rabbit made from velveteen one year for Christmas. One night the rabbit heard how a toy can turn real due to a child's love. One night the boy's grandma gives him the rabbit to sleep with and from that night on they're inseparable. However, the boy became ill with scarlet fever and was told he had to burn all of his sheets, toys, everything. As the rabbit lay in a bag with all the other toys, he cries a real tear drop and when it hits the ground a fairy appears. She takes him into the forest, gives him a kiss and turns into a real rabbit. The rabbit then returns next spring to check on the boy and he sees a resemblance to his velveteen rabbit.
Slide11
MATCH THE BOOK WITH THE TYPE OF FANTASY
Animal fantasyLiterary Fairy TaleAnimated Object FantasyHuman with fantasy CharacterExtraordinary PersonEnchanted JourneyHigh FantasySupernatural FantasyScience Fiction
"Peter Pan"
"BFG"
"The True Story of the 3 Little Pigs"
"The Lord of the Rings"
"A Wrinkle in Time"
"Corduroy"
"The Ugly Duckling"
Matilda
"The Lightning Thief"
Slide12
ANSWERS
Animal fantasy- "The Ugly Duckling"
Literary Fairy Tale- "The True Story of the 3 Little Pigs"
Animated Object Fantasy- "Corduroy"
Human with fantasy Character- "BFG"
Extraordinary Person- Matilda
Enchanted Journey- "Peter Pan"
High Fantasy- "The Lord of the Rings"
Supernatural Fantasy- "The Lightning Thief"
Science Fiction- "A Wrinkle in Time"
---