Office of <EM, NNSA, SC)> PowerPoint Presentation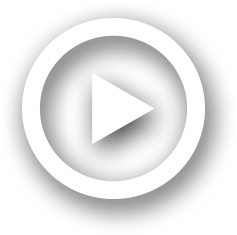 Description
<Project Name>. Critical Decision-1. Approve Alternative Selection & Cost Range. <ESAAB> . or. <PMRC> . Brief. Presented by: . <Name of Briefer> <Title>. <Date of Brief>. ID: 663227
Embed code:
Download this presentation
DownloadNote - The PPT/PDF document "Office of <EM, NNSA, SC)>" is the property of its rightful owner. Permission is granted to download and print the materials on this web site for personal, non-commercial use only, and to display it on your personal computer provided you do not modify the materials and that you retain all copyright notices contained in the materials. By downloading content from our website, you accept the terms of this agreement.
Presentations text content in Office of <EM, NNSA, SC)>
Slide1
Office of <EM, NNSA, SC)><Project Name>
Critical Decision-1
Approve Alternative Selection & Cost Range
<ESAAB>
or
<PMRC>
Brief
Presented by:
<Name of Briefer> <Title>
<Date of Brief>
Slide2
Briefing Outline
Purpose
Background, Mission Need & Project Scope
Proposed Siting, Site Plan Concept & Facility ConceptAlternatives Considered & Preferred AlternativeProject OrganizationPreliminary CD-1 Cost, Cost Range, & CD SchedulePreliminary Funding ProfileRisk SummaryKey Tailoring StrategiesIndependent Reviews (ICR, if required)Key Performance ParametersCD-1 PrerequisitesPMRC Issues (If Applicable)RecommendationBackup
2
Slide3
3
Purpose
Obtain AE approval of Critical Decision-1 for
<project name>Critical Decision-0, Approve Mission Need, was approved by <Name, Office Symbol>, on <Date>, with a ROM cost range of:<$xx million to $xx million>Project completion in <insert year>The <Program Office name> Mission Need StatementDescribe Program Office mission and how it supports the overall program's mission. MNS Bumper Sticker
Slide4
Background
<Discuss pertinent background information, if needed>
<include discussion of external and internal drivers>
4
Slide5
Mission Need & Project ScopeMission Need
<Discuss pertinent background information, if needed>
Project Scope
<include discussion of external and internal drivers>5
Slide6
Proposed Siting
6
<insert graphic, as applicable>
Notional
Slide7
Site Plan Concept
PROCESS AREA
RESIN HANDLING
LAW LAG STORAGE
REAGENT STORAGE
PERSONNEL CHANGE FACILITY
VESSEL VENT SUPPLY
EEC
VAULT SUPPLY CHILLER
PROCESS COMPRESSOR
PROCESS CHILLER
VESSEL VENT EXHAUST
PROCESS BLDG/VAULT EXHAUST
CRANE SET-UP AREA
PARKING
7
<insert graphic, if applicable>
Notional
Slide8
Facility Concept
8
<insert graphic, as applicable>
<insert graphic, as applicable>
Notional
Slide9
Alternatives Considered<Discuss Alternatives and Alternatives Analysis completed>
9
Slide10
Selection Criteria Table<Must include as a minimum: 1) Acquisition Cost and 2) Life Cycle Cost (LCC)>
Other Recommended Criteria:
Meeting Mission need
Meeting Regulatory RequirementsTimelinesNuclear Safety (as applicable)10
Slide11
Preferred Alternative<Discuss Preferred Alternative and selection rationale>
11
Slide12
Project Organization12
Deputy Secretary of Energy
(Chief Executive for Project Management)
Dr. Elizabeth Sherwood-Randall
Deputy Under Secretary for Performance and Management
Mr. David Klaus
Assistant Secretary for Environmental Management (Acting)
(Project Management Executive / Project Owner)
Mr. Mark Whitney
Manager, Office of River Protection
Mr. Kevin Smith
One-System
Manager, Office of River Protection
(Project Mentor)
Mr. Ben Harp
FPD Level IV
Deputy Assistant Secretary for Tank Waste
Mr. Ken Picha
Federal Project Director
Mr. Steve Pfaff
FPD Level I
Contracting Officer
Mr. Wade Hader
CO Level 3
Headquarters
ORP Site
Integrated Project Team
Chartered
Notional
Note: Org chart should show at a minimum - PME, Owner, Respective Chain of Command and FPD
Slide13
Preliminary CD-1 Cost & ScheduleCostCost Range:
Schedule
CD-1, Approve Alternative Selection & Cost Range -
<date> CD-3A, Approve Long Lead Procurement - <date>CD-2, Approve Performance Baseline - <date>CD-3, Approve Start of Construction - <date>CD-4, Approve Start of Operations - <date>13
Slide14
Preliminary Funding Profile
Fiscal Year
2014
2015201620172018201920202021TotalPED (Project Engineering & Design) 23 70
63
Construction
67
83
63
14
4
301
OPC
5
5
20
1
1
15
4
50
Total:523
75878464298374
Comments on funding profile
………
Funding in $ million, some rounding
14
Slide15
Major Risk Summary
Description
Impact
LevelMitigating ActionsTechnology Readiness Level insufficient for CD-2 approvalHighIdentify integrated test objectives for each critical technology element to ensure testing is scalable for full size operations and produces best possible design.Technology Readiness Level insufficient for scheduled start of hot commissioningHigh
Plan for integrated full-scale test as part of equipment procurement prior to assembly at the LAWPS construction site.
Environmental permits delayed
High
Continue close integration with Washington State Departments of Ecology and Health to develop permitting activity schedules.
Failed startup test
Medium
Off-site integrated testing at full scale to ensure operability prior to system installation.
Design-affecting requirements change during LAWPS design
Medium
Incorporate updated DOE O 420.1C, DOE-STD-3009-2014, and other applicable updated standards at beginning of preliminary design phase. Freeze code of record at CD-2.
WTP not in alignment with LAWPS
Medium
Continue active participation in One System organization to ensure DFLAW program elements are understood and agreed upon during development.
sRF resin in not available when needed
Medium
Develop supply agreement with sole source supplier and acquire long-term inventory of resin seed stock and beads.
Craft resources availability
Medium
Incorporate resource analysis and hiring processes into field execution schedule.
Equipment damage during construction or startup testing or storage
Medium
Develop critical item list and determine handling requirements to protect equipment and personnel during installation.
Preliminary Documented Safety Analysis approval delayed
Medium
Continue close coordination within DOE and with DNFSB during safety basis development according to latest approved standards during design.
Critical Decision (CD-2, 3A, 3) approvals delayed
MediumContinue close coordination within DOE to conduct timely project reviews and approval steps.15
Slide16
Key Tailoring Strategies
Per the Preliminary Project Execution Plan (P-PEP):
….
….….16
Slide17
Independent Reviews
Independent Alternative Analysis
(discuss independent review results of alternatives)
………DO APM Independent Cost Estimate Results (if applicable)Final Report Completed: <date>
Cost Range Recommended:
<insert range here>
<if project team recommending a cost range that differs from DOE APM cost range, provide statement here explaining rationale>
17
Slide18
Preliminary Key Performance Parameters (PPEP rev.
<X>)
18
Slide19
Scope of Work<Discuss Preliminary "Scope of Work">
19
Slide20
CD-0 Approved
Mission Need Statement

Conceptual Design Report Issued Acquisition Strategy Approved (submit with CD-1 package) Preliminary Project Execution Plan (submit with CD-1 package)  Tailoring Strategy (Included in PPEP, submit with CD-1 package
)
 Federal Project Director appointed
(
submit with CD-1 package
)

Integrated Project Team Chartered

Independent Project & Design Review completed
Project Data Sheet completed/updated
 Independent Cost Estimate completed
(pending)

NEPA Environmental Assessment completed
Integrated Safety Management Plan implemented

Safety Design Strategy (nuclear facilities) developed

Preliminary Hazardous Analysis Report approved
Quality Assurance Plan established
Risk Management Plan completed
Conceptual Safety Design Report preparedConceptual Safety Validation report preparedOne-for-One Replacement compliance
CD-1 PrerequisitesDOE O 413.3B20
Slide21
PMRC Issues <Identify those significant issues (as appropriate) that the PMRC should be made aware of>
21
Slide22
Recommendation
Recommendation:
Approve CD-1, Alternative Selection and Cost Range for
<project name>Selected Alternative:Cost Range: 22
Slide23
Back-Up Material as Needed
23
---