Copy Cakes, LLC Rent one of our PowerPoint Presentation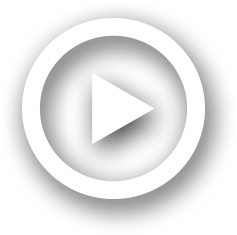 Description
Beautifaux. Cakes!. What its all about… . With today's rising wedding industry prices, more couples are  . seeking cost effective ways to have the wedding of their dreams. A wonderful wedding cake is a key part of the dream wedding, but can be very costly.. ID: 751337
Embed code:
Download this presentation
DownloadNote - The PPT/PDF document "Copy Cakes, LLC Rent one of our" is the property of its rightful owner. Permission is granted to download and print the materials on this web site for personal, non-commercial use only, and to display it on your personal computer provided you do not modify the materials and that you retain all copyright notices contained in the materials. By downloading content from our website, you accept the terms of this agreement.
Presentations text content in Copy Cakes, LLC Rent one of our
Slide1
Copy Cakes, LLC
Rent one of our
Beautifaux
Cakes!
Slide2
What its all about…
With today's rising wedding industry prices, more couples are 
seeking cost effective ways to have the wedding of their dreams. A wonderful wedding cake is a key part of the dream wedding, but can be very costly.
The prices of real wedding cakes have come to an 
all time high
.  By renting or buying a fake wedding cake and serving  sheet
cakes you
  can save  hundreds of dollars! 
Fake cakes can give you the look of a luxurious wedding cake without the enormous price tag.
Slide3
Why Rent a Fake Cake?
1) 
Cost
  - For a standard three tiered 
real
  cake  with a minimal amount of decorating, you are looking at a price range of  $350.00 - $1000.00.   
When renting
or buying a fake cake, the price will be around 
XXXXXXXXXXXX
. Sheet
cakes, that have been
refrigerated
until they are
served, will
taste a whole lot better than a cake that has been sitting out at room temperature for hours. 
2) 
What is your money getting you
- You can  view  your fake wedding cake  before your wedding day
.
With a fake cake, you can make sure you are getting exactly what you
want. Changes
can be made, if necessary, before the big day
.
You will have the cake you want at a price you will be happy about. 
Slide4
Why Rent a Faux Cake?
3) 
Standing up to extreme climates 
- Fake cakes can with-stand  hot temperatures, inside or outside.  They can be displayed the  entire time of your reception.  There is no worry about the cake collapsing or icing melting.  They look so real, your guests won't know it's fake.   
4) 
Go
big 
- You can rent a large fake wedding cake even if you are having a small function.  The larger the cake, the more attention it will grab.  Renting a fake cake is an excellent way to have a large cake for display.
Slide5
Why Rent a Faux Cake?
Brides
often cannot afford their dream
wedding cake,
but can certainly rent one for a fraction of the cost.
Faux cakes are a way to afford a cake that is larger than you actually need. You are able to have that six tier masterpiece for a fraction of the cost.
Slide6
Why Rent a Faux Cake?
If
you are not serving your cake as dessert you should consider a faux cake. Real cakes are often left uneaten if they are used as part of the evening buffet. Many brides have reported that most of their cake was not eaten at the end of the evening. With a faux cake you will not have unnecessary waste and expense.
A large portion of a real wedding cake usually goes
to
waste
 because not every guest will actually eat
cake or the decorations, such as edible flowers
.
Faux
cakes allow you to have a
beautiful, attention grabbing, centerpiece
on display for the whole evening.
Slide7
Why are real wedding cakes so expensive?
Real wedding cakes are very time
consuming to make. It
takes
alot
of skill and patients to create a beautiful real wedding cake
. The
cakes have to be
baked,
cooled, leveled,
torted
or filled,
iced smoothly, covered in fondant without dents, scratches, or any imperfections (or at least try darn hard to do so), 
stacked
with dowel
rods,
decorated, delivered, and
set-up. It's exhausting. With a faux cake, the decoration only gets done, saving time and money for all.
Slide8
What about the cake cutting ceremony?
It  is
easy! Have a piece of cake ready behind the cake. You
pose for 
the
photographs 'cutting' the fake
cake
and then feed each other a piece of the real cake. 
It
is  super easy  and no one  will notice that you haven't actually "cut" the wedding cake
. You can even have a layer of your faux be real so you can really cut the cake!
Slide9Slide10Slide11Slide12Slide13Slide14Slide15
---