Fall Prevention & Protection PowerPoint Presentation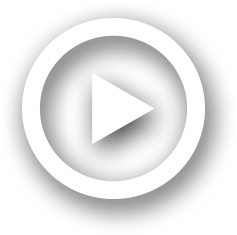 Description
Valley City State University | Facilities Services | . Introduction. This presentation will discuss. :. The working conditions that prompt use of fall . protection. Options that are available to protect workers from . ID: 327717
Embed code:
Download this presentation
DownloadNote - The PPT/PDF document "Fall Prevention & Protection" is the property of its rightful owner. Permission is granted to download and print the materials on this web site for personal, non-commercial use only, and to display it on your personal computer provided you do not modify the materials and that you retain all copyright notices contained in the materials. By downloading content from our website, you accept the terms of this agreement.
Presentations text content in Fall Prevention & Protection
Slide1
Fall Prevention & Protection
Valley City State University | Facilities Services |
Slide2
Introduction
This presentation will discuss
:
The working conditions that prompt use of fall
protection
Options that are available to protect workers from
falls
Ladder Safety
Scaffolding Safety
Slide3
General Requirement
Each employee or contractor on a walking/working surface four feet or more above a lower level must be prevented or protected from falling.
Prevention can be achieved by use of guardrails or stair rails, personal fall arrest systems (a body harness and lanyard that is attached to an anchorage point),
Slide4
Walking/Working Surfaces
Must be designed, built, and maintained free of recognized hazards.
Must be designed, built, and maintained to support the maximum intended load and should never have the maximum intended load exceeded.
Must have safe means of access and egress.
Must regularly be inspected and maintained.
Must have all hazardous conditions immediately corrected, repaired, or temporarily guarded to prevent use.
Slide5
Holes
A hole is defined as a gap or opening of one inch in its least dimension in a walking or working surface.Holes must be protected by standard railings with toe boards or by covers.Skylight covers or guards must be capable of supporting at least 200 pounds.
Improperly
Covered
Slide6
Stairways
All stairs with 4 or more risers must have standard stair rails or handrails.The vertical height must be between 30-34 inches from the surface of the tread at the front of the tread.
Slide7
Stairways (cont.)
Fixed stairs must be provided for access from one level to another where operations necessitate regular travel between levels, such as each day or each shift.
Where handrails are provided, they must be used.
Stairways with for or more risers or more than 30 inches high must have a stair rail along each unprotected side or edge.
Slide8
Aerial Lifts
A body harness and lanyard attached to the manufacturer's designed anchorage point must be worn when working from an aerial lift.The area under the lift in use must be blocked to prevent pedestrian or vehicle traffic.
Slide9
ladder Safety
Slide10
Fixed Ladders
All fixed ladders, where the length of the climb is more than 20 feet, must have:A cage, orA ladder safety device
Slide11
Portable Ladders
A harness and a lanyard is not required when using a portable ladder for its intended purpose.The ladder must be properly erected, with the user facing it and maintaining a position with the belt buckle between the side rails at all times.
Slide12
General Ladder Requirements
Use ladders only for their designed purpose.
When using a portable ladder for access to an upper landing surface, the side rails must extend at least 3 feet above the upper landing surface.
DON'T
tie ladders together to make longer sections, unless designed for such use.
DON'T
load ladders beyond the maximum load for which they were built, nor beyond the manufacturer's rated capacity.
Slide13
General Ladder Requirements (cont.)
Ladders must be kept in a safe condition:
Keep the area around the top and bottom of a ladder
clear.
Ensure rungs, cleats, and steps are level and uniformly
spaced.
Ensure rungs are spaced 10 to 14 inches
apart.
Keep ladders free from slipping
hazards.
Slide14
Securing Ladders
Secure ladders to prevent accidental movement due to workplace activity
Only use ladders on stable and level surfaces, unless secured
Do not use ladders on slippery surfaces unless secured or provided with slip-resistant
feet
Brace the bottom of the ladder with a 2x4 or by having another person hold
it, or by using a stake to prevent the ladder from falling
OR
By tying off
to a secure anchor at the top of the ladder to prevent the ladder from falling if left unattended.
Slide15
Ladder Angle
Non-self-supporting ladders (which lean against a wall or other support)Position at an angle where the horizontal distance from the top support to the foot of the ladder is ¼ the working length of the ladder.
Slide16
Step Ladder Video
Single Extension
Ladder Video
Slide17
scaffolds
Slide18
What is a Scaffold?
An elevated, temporary work platform
Three basic types:
Supported Scaffolds—platforms supported by rigid, load bearing members, such as poles, legs, frames, and outriggers
Suspended Scaffolds—platforms suspended by ropes or other non-rigid, overhead support
Aerial Lifts—such as "cherry pickers" or "boom trucks"
Slide19
Scaffold Hazards
Employees working on scaffolds are exposed to these hazards:
Falls from elevation—caused by slipping, unsafe access, and the lack of fall protection
Struck by falling tools or debris
Electrocution—from overhead power lines
Scaffold collapse—cause by instability or overloading
Bad planking giving way
Slide20
Scaffold Fall Hazards/Protection
Falls may occur:
While climbing on or off the scaffold
Working on unguarded scaffold platforms
When scaffold platforms or planks fail
Fall Protection
If a worker on a scaffold can fall more than 10 feet:
Guardrails
Personal Fall Arrest System (PFAS)
Slide21
Scaffolding Supports
Erect on stable and level ground
Lock
wheels and braces
Scaffold poles, legs, posts, frames, and uprights must be on base plates and mud sills or other firm foundation
Slide22
Scaffold Safety Video
Slide23
Personal Fall Arrest System
If fall hazards of 4 feet or more cannot be controlled with standard rails or covers, or
If the work cannot be performed with scaffolds, lifts or ladders, then…
A personal fall arrest system must be used.
Slide24
Personal Fall Arrest System (cont.)
A personal fall arrest system consists of:Body HarnessLanyard with locking snap hooks, attached to an appropriate anchorage point.
Slide25Slide26
Body Belts
Body belts must NEVER be used for fall arrest.
Slide27
Anchorage Points
Personal Fall Arrest equipment must be attached to an anchorage point:
Capable of supporting 5,000 pounds/ person attached to it, or
Designed by a qualified person with a safety factor or twice the maximum anticipated force generated during the fall.
Slide28
Anchorage Points (cont.)
Employees must NOT tie off to:
Conduit
Sprinkler pipes
Standard railings
Sharp-edged objects, such as I-beams (unless a beam strap or other product designed to prevent cutting the lanyard is used.)
Slide29
Personal Fall Arrest System
The fall arrest system must limit the force on a falling employee by:
Using a deceleration device, such as a shock absorbing or self-retracting lanyard.
Limiting free fall to no more than 6 feet.
Not allowing a falling employee to contact a lower level.
Anchorage points must be overhead whenever possible.
Slide30
Personal Fall Arrest Equipment
Personal fall arrest equipment must be inspected prior to each use.
Damaged or defective equipment must be removed from service.
After a fall, the personal fall arrest equipment must be removed from service, and the anchorage point must be inspected for damage.
Slide31
How to use a safety Harness
Slide32
This concludes this portion of the training…
Take a 5 minute stretch break before we continue to the next module.
Slide33Slide34Slide35Slide36Slide37Slide38Slide39Slide40Slide41
---