Citizen and Immigration Services PowerPoint Presentation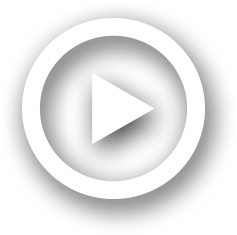 Description
Transit Benefit . Application System. Approver Training . November 5, 2015. 1. AGENDA. Purpose. Supervisor Role. Application Review Process. Website - The Portal. WebApp. - Features & Benefits. WebApp. ID: 499007
Embed code:
Download this presentation
DownloadNote - The PPT/PDF document "Citizen and Immigration Services" is the property of its rightful owner. Permission is granted to download and print the materials on this web site for personal, non-commercial use only, and to display it on your personal computer provided you do not modify the materials and that you retain all copyright notices contained in the materials. By downloading content from our website, you accept the terms of this agreement.
Presentations text content in Citizen and Immigration Services
Slide1
Citizen and Immigration Services
Transit Benefit Application SystemApprover Training November 5, 2015
1
Slide2
AGENDA
PurposeSupervisor RoleApplication Review ProcessWebsite - The PortalWebApp- Features & BenefitsWebApp - The DemonstrationDiscussion
2
Slide3
TRANServe Web Application
Why are We doing this?Increased efficiencyEliminates use of paperBetter Internal ControlsMore User Friendly
3
Slide4
TRANServe Web Application
Increased efficiencyFewer errors Application and worksheet easy to readStreamlined verification/approval processElimination of paperParticipant information is more secureApplication history is stored on secure serverSupports Green Initiatives
4
Slide5
Personally Identifiable Information
Last NameFirst NameMiddle InitialEmployee ID Office PhoneHome AddressOffice AddressState AbbreviationSupervisor's Name
5
Slide6
Why are We doing this?
6
Better
Internal Controls
Primary responsibility on Applicant
Recoups unused funds
Requires Government email
User-friendly
Faster to
apply, withdraw or
recertify
& get approved
Commuting Cost Expense Worksheet is easy to understand and complete.
Auto-calculates
Dynamic help menus
Slide7
Transit Benefit CoordinatorSupports 1stAnswers Program ?'sMonitors CostsReviews ApplicationAdminPOC Growth
Transit Benefit ManagerSupports TBCsTransfers Data to the Transit Benefit SystemAdministers the Benefit to Approved Participants as scheduled
Participant…RegistrationTrainingApplicationUpdatesNotification of changesRecertify
Participant
First Approver
TRANServe
2
nd & 3rd Approver
Transit Benefit Application Overview of Major Steps
7
Supervisor…Verifies TrainingReviews Application for Reasonableness Reviews CostAgency Info
Slide8
Quarterly Agency Totals Report
Slide9
TRANServe.dot.gov
9
Slide10
TRANServe.dot.gov – Your Resource
10
Slide11
11
Slide12
The Participants Page Enables your employees to self serveCentralizes Your Program InformationPortal to the Web Application…
http://TRANServe.dot.gov
12
Slide13
13
Slide14
14
Slide15
15
Slide16
16
Slide17
Register Once
Slide18
18
Slide19
19
Slide20Slide21Slide22
22
Slide23Slide24Slide25
Review Application History
Slide26
26
Slide27
27
Slide28
28
Slide29
29
Slide30
30
Slide31
31
It's Time To Register !
Open an Internet Browser
Go to: TRANServe.dot.gov
Click "Participants"
Scroll down to "Agency" and expand
Click :Transit Benefit Program Application System
Click" Register
Enter Government Email Address, Name and Phone Number
Click Register
Retrieve the Temporary Password from your email
Log in to the
WebApp
Change the Password, add a Reminder Hint
Slide32
Thank You
32
For Questions concerning the Approval Process
First Consult the Approver's Guide
Then email your Program Office
Slide33
33
Slide34Slide35Slide36Slide37Slide38
---