Introduction to Sports Marketing PowerPoint Presentation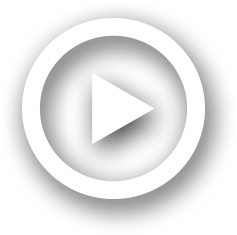 Description
Marketing. What is Marketing? – . The process of developing, promoting, and distributing products and services to satisfy customers' needs and wants. . Marketing cont…. Developing. – studying customers to determine their wants & needs.. ID: 737757
Embed code:
Download this presentation
DownloadNote - The PPT/PDF document "Introduction to Sports Marketing" is the property of its rightful owner. Permission is granted to download and print the materials on this web site for personal, non-commercial use only, and to display it on your personal computer provided you do not modify the materials and that you retain all copyright notices contained in the materials. By downloading content from our website, you accept the terms of this agreement.
Presentations text content in Introduction to Sports Marketing
Slide1
Introduction to Sports Marketing
Slide2
Marketing
What is Marketing? –
The process of developing, promoting, and distributing products and services to satisfy customers' needs and wants.
Slide3
Marketing cont…
Developing
– studying customers to determine their wants & needs.
Promotional Activities
Educate customers
: Free samples of new chips at
Wal
-mart
Create Interest/Desire
: Movie Trailers
Make a Sale
: Buy one get one free; 10% off
Distributing
– Where are items sold?
Store, online, phone
Slide4
Development of Business
Self-Sufficient
–People
did not rely on others to meet their needs.
Bartering
–Exchanging
products or
services
Specialization
of Labor
- Do what your good at and focus on that.
Money
System
Central Markets
– Place where people could buy and sell products.
Slide5
Development of Marketing
Development of Marketing
Marketing was not always a primary concern of businesses due to:
Lack of technology
Lack of transportation
)
Advanced Technology + Improved Transportation = Competition
What do we have to do to get people to buy from us????
Implement the Marketing Concept
Slide6
Marketing Concept:
Focusing
on the needs of customers during the development and promotion of a product.
Slide7
Who is your customer?
Target Market
– A specific group of consumers that an organization selects as the focus of its marketing mix.
Slide8
Marketing Exchange:
Transfer
of something, tangible or intangible, between two or more parties
.
Team Regular Fans
Team Corporate Sponsors
Team Vendors
Team Concessions
Slide9
Marketing Mix
–
Product
Price
Place
Promotion
Slide10
Products
Products
that a professional sports franchise markets:
Team – players, name,
Experience – buying a ticket, going to game
Merchandise – featuring team logo, colors, name
Food, beverages
Sponsorships
Slide11
Place
How
does a team "place" the products they offer?
Advertising with newspapers, TV, radio
Merchandise in retail locations, games and online
Slide12
Price
What
role price plays in a sports franchise:
Pricing plans for radio and TV broadcasters to broadcast games
Ticket pricing plan
Merchandise
Slide13
Promotion
A
sports franchise promotes the products through:
Advertising in newspaper, TV, radio
Sponsoring events at the
arean
/stadium
Participating in events (All-star games, Super Bowl)
Internet
Press Releases
---