Raising Awareness – using the Functional PowerPoint Presentation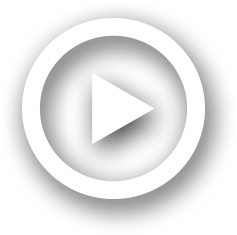 Description
Fitness MOT. Professor Dawn Skelton. Glasgow Caledonian University. & Later Life Training. Purpose of the FF MOT. Highlight the UK Physical Activity Guidelines with professionals and older people (65 ). ID: 629253
Embed code:
Download this presentation
DownloadNote - The PPT/PDF document "Raising Awareness – using the Function..." is the property of its rightful owner. Permission is granted to download and print the materials on this web site for personal, non-commercial use only, and to display it on your personal computer provided you do not modify the materials and that you retain all copyright notices contained in the materials. By downloading content from our website, you accept the terms of this agreement.
Presentations text content in Raising Awareness – using the Functional
Slide1
Raising Awareness – using the Functional Fitness MOT
Professor Dawn SkeltonGlasgow Caledonian University& Later Life Training
Slide2
Purpose of the FF MOT
Highlight the UK Physical Activity Guidelines with professionals and older people (65+)Highlight the importance of the components of fitness, particularly strength and balance and sedentary behaviour
Use as a motivational tool to engage older people in local physical activity programmes and opportunities
Slide3
History
Developed
in 2011 for the Glasgow Science
Festival and Active Ageing Week - Glasgow
Piloted
with 60 older people in Govan Shopping Centre and the Arc Leisure
Facility at GCU
Launched at the 8
th
World Congress on Active Ageing (Glasgow), with 250 older people and their carers
Over 700 professionals trained in use
Slide4
An opportunity for you
Build on your existing work to promote Active AgeingAwareness raising on the UK CMO Guidelines on Physical Activity for Older Adults (65+)
Functional Fitness MOT events as a contribution to promoting Active Ageing, eg
UK
Day for Older People (Oct 1
st
each year)
Slide5
What is functional fitness?
"Functional Fitness performance is having the physiological capacity to perform normal everyday activities safely and independently without undue fatigue".(
Rikli @ Jones 1999)Greater priority in later life?
Slide6
Utilising what works
An enjoyable and intriguing activity....what is an MOT for older people?One to one assessmentTime to understand different components of fitnessdiscuss barriers, motivators & solutions
digest personalised information to take awayFollow up information (local) on how to find out more
Normal
data sets from large
studies
Slide7
What it is NOT
A research toolA pre-post programme evaluation toolAn alternative to a pre-exercise assessmentAn alternative to offering tailored exercise (don't just assess, do!)Appropriate for frailer, older people in residential care
Slide8
Advertising
Slide9
What happens?
Individual FF MOT Assessment1 – 1 discussion about results, strengths and weaknessesTailored guidance on taking actionTake home FF MOT results and action planFollow up (if agreed)
Slide10
Personalised take home information
Slide11
Circuit approach
Lower limb strength & EnduranceFlexibility
Flexibility
Balance
Slide12
Circuit approach
Personalised Feedback
Balance
Strength
Endurance
Self reported PA
Discussion about results and Action Plan
Slide13
Data compared to "peers"
Each test explains reasonGender specificActual data marked on graph and discussedParticipants do well on some things and not others
12
__
Slide14
Time to discuss and share
Slide15
What needs some work and why?
Lower limb strength and stamina not too bad
Balance work needed to reduce risk of falls
Flexibility needs
improving for better walking
Slide16
Preferences and opportunities
Indoor or outdoor?Home or group?Mixed group or single sex?Time constrained? Perhaps activities that can be incorporated into daily life (sit to stands during TV adverts, toe raises while waiting for kettle to boil) Any
medical conditions that limit activity or may require specialist advice?
Slide17
On the day - you will need
Enough copies of Fitness MOT for potential number of participantsLocal physical activity co-ordinator to ensure tailored advicePostural Stability Instructors, physiotherapists and exercise teachers to undertake the FF MOTsOne person with each older person for all tests and discussion
Circuit approach to FF MOT testsPlenty of local literature on opportunities
Slide18
Equipment and space needed
Weighing ScalesHeight ScaleHandgrip DynamometerStop watch/timerTape measure (to measure distance on floor
)Hard long wooden ruler (to measure reach)Bollards to mark walking routesStable chairs without arms
Flat non-slip floor space for walking
Sit down quiet area for discussion
Slide19
Other thoughts.....
Personalised one to one assessment and advice throughout so ….. Numbers of people needed to run the awareness raising
?Other people delivering the awareness raising?Other PA, fitness, health, social care professionals; Peer mentorsSpace requirements
Follow up
Data protection issues
vs
known benefit of follow up
Slide20
Case study – Aberdeen City Council, Scotland
Two x one day events – 1st 60, 2nd 90 participants"Meet
the provider" exhibition with focus onKeeping eyes, feet and mind healthy P
reventing
falls
Technology and
independence Suitable exercise classes, social activities and events Include health checks eg
. Blood Pressure
"Now held every 6 months and additional training across the community to sustain
Slide21
Case study –
RochdaleLink4Life exercise programmes
Entry point to one of 3 local 10 week exercise classesReport personalisation of scores/results improve motivation
Report individual improvements in physical function and daily living (over 10 weeks?)
Participants directed to other forms of activity
eg
, aqua, yoga, Zumba, walking programmes
Slide22
Case study – supported living
Reaching Older Adults in Renfrewshire (Roar) Scotland27 older volunteers underwent a Functional Fitness MOT facilitated by physiotherapy
students3 month follow up reported individual improvementsIncrease in attending ROAR social activity events and getting "Out and About"
Slide23
Case study - Local libraries
Whitehaven - Cumbria Partnership NHS Foundation Trust - Physiotherapy ServicesHealth and Wellbeing
FF MOT half-day 9.30 – 2.00Included Functional Fitness MOTs, BMI and blood pressure checks273 people attended (aged 49 to 92) 50+ MOTs
15 local organisations
attended and supported with
information tables and stands
Slide24
Flexible applications
Options to scale up or down to suit resourcesOne to one advice and guidanceSmaller/regular ongoing programme (10 – 20
)Large scale event/health fare (50+)
Health trainer workforce
Shopping centres
P
arish halls in rural communities
Intergenerational events with FE and HE students
Physiotherapy settings
Slide25
Conclusions
Importance of different components of fitness to health and independence in old ageAwareness raising important but literature alone will not workPersonalising the advice is vitalImportant to also raise awareness with other Active Ageing professionals
Slide26
Want to know more - next steps?
Further information and details of all the Functional Fitness MOT resources (MOT tool, circuit cards, protocols and posters) and training days are available from the Later Life Training Website @ www.laterlifetraining.co.uk
---