Spain History, Geography, and Climate PowerPoint Presentation, PPT - DocSlides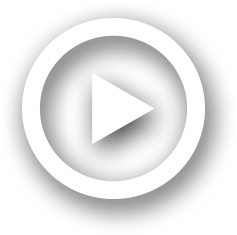 Description
Location. The Iberian Peninsula. Between the Mediterranean Sea and the Atlantic Ocean. . . . Southwestern corner of Europe. Spain and Portugal share the peninsula.. ID: 686495
Embed code:
Download this presentation
DownloadNote - The PPT/PDF document "Spain History, Geography, and Climate" is the property of its rightful owner. Permission is granted to download and print the materials on this web site for personal, non-commercial use only, and to display it on your personal computer provided you do not modify the materials and that you retain all copyright notices contained in the materials. By downloading content from our website, you accept the terms of this agreement.
Presentations text content in Spain History, Geography, and Climate
Slide1
Spain
History, Geography, and Climate
Slide2Slide3
Location
The Iberian Peninsula
Between the Mediterranean Sea and the Atlantic Ocean.
Southwestern corner of Europe. Spain and Portugal share the peninsula.
Right Below France.
Slide4
Features
Two main features are water and mountains.
Water nearly surrounds the peninsula.
Most of Spaniards live along the coast of the Bay of Biscay and the Mediterranean Sea.
The land is fertile and agriculture is prosperous.
Slide5
Features
The Pyrenees Mountains separate Spain from France and the rest of Europe.
Four other mountain rangers divide the rest of the land into isolated units.
The
Meseta
is a large plateau surrounded by mountain ranges. (Occupies more than half of the total area of Spain)
Tagus River stretches from
M
adrid to Atlantic; dams & hydroelectric stations create drinking water and power
Slide6Slide7
Madrid
Capital and largest city of Spain.
Population is roughly 3.3 million.
The most touristic city of Spain.
Located on the
Manzanares
river in the center of the country.
Slide8
Barcelona
Major city- second largest city
One of the world's leading tourist, economic and cultural centers.
Located on the northeast coast of the Iberian Peninsula, facing the Mediterranean Sea.
Slide9
Climate
Wide range of climates.
Much of Spain has Mediterranean climate with hot, dry summers, mild winters, & light rainfall.
Northern Spain -Cool summers with mild, damp winters
The
Meseta
Extremes of
b
oth heat and cold)
The Southernmost Tip (Semi-Desert with virtually no winter.)
Slide10
Spanish Culture
Slide11
Culinary regions
Slide12
FLAMENCO- staccato dancing, castanets, hand clapping and passionate guitar picking
BULLFIGHTING- matadors slaughter bulls in
balletlike
rituals dating back hundreds of years
Running of the Bulls in Pamplona every July
Slide13
Spain Cuisine-History
The Romans ruled for 6 centuries
Christianity
C
ontributed olive oil and garlic
Still use these two ingredients in many dishes
Slide14
Cont.
The Moors(from Africa)
brought citrus fruit, peaches, and figs
Muslim influence
Also introduced the cultivation of rice.
Grew spices, including saffron, pepper, nutmeg, and anise.
Planted large almond groves and often used almonds in cooking.
Slide15
Cont.
In the New World,
Colombus
1492 brought tomatoes, vanilla, chocolate, potatoes, and sweet and hot peppers.
Democratic since 1975
75% Catholic
Slide16
MEAL PATTERNS
Slide17
El
desayuno
- Breakfast
Before 10 am & often a lone cup of coffee.
Toast, croissants, or "pan
tomaca
"- a piece of toast with an oil and tomato spread.
On weekends or on holidays,
churros- slightly crisp fried dough- dunked in a mug of thick hot chocolate or topped with sugar is a Spanish specialty.
Slide18
CAFÉ
Coffee
Between 10:30 – noon
Love of caffeine and social nature of Spaniards
Café
s
olo- shot of expresso
Café
cortado
- expresso w/splash of milk
Café con
leche
-expresso w/equal milk
C
afé
ameriano
- expresso w/lots of water
Slide19
La comida- Lunch
Typically
largest meal in Spain
Many restaurants offer their "menus" during the comida.
Set menu choice
1 appetizer
1 main
course and
almost always bread
a drink
dessert
Slide20
LA MERIENDA- late afternoon snack
Hold you over until late dinner
Small sandwich, piece of fruit, or hot beverage
Slide21
LA CENA –Dinner
9:00-10:30 evening
Summer, evening, and weekends time is pushed later…midnight
Light meal like salad or sandwich
Slide22
Spanish Eating Customs
SOMBREMESA
"over the table" art of conversation after a meal
Savor other's company, share a drink, stay for hours
SIESTA
After eating large mid-day meal farmworkers needed to rest & digest before going back to work the fields
Stores
and businesses do close down and many people go home to eat the mid-day meal with their
families
WINE
Typical to drink with meals
Slide23
Spanish Eating Customs
TAPAS- Art of snacking; appetizers
Travelling from bar to bar sharing plates of specialties with groups of friends
Designed to encourage conversations
Simple as olives or toasted almonds
can be hot or cold
Some take hours to prepare
Slide24Slide25
Spanish cuisine
Slide26
Herbs & Spices
saffron
Stigma from the crocus flower
Most expensive spice in world
Bitter taste; hay-like smell
paprika
Ground red chili peppers with a smoky flavor
Slide27
IMPORTANT INGREDIENTS
GARLIC
SWEET ONIONS- tender, white, sweet spring onion
OLIVES- cured and eaten, after pitted & stuffed;
OLIVE OIL- Spain's olives has the best properties for olive oil; virgin means no chemical treatment
ALLIOLI- garlic mayonnaise
Used in almost every dish
Slide28
IMPORTANT INGREDIENTS
BOMBA RICE
Short grain; expands in width
absorbs liquid better 3x volume
Grains remain separate and do not stick together
Used in Paella
Slide29
IMPORTANT INGREDIENTS
Marcona
Almonds
Capers- pickled bud of caper plant
Cabrales
Cheese- blue cheese, aged 2-6 months in mountain caves
Manchego cheese- milk of sheep aged 3 months
Slide30
IMPORTANT INGREDIENTS
SEAFOOD
Mussels, shrimp, & crab
Tuna, hake sole, squid, & cod
MEAT
Veal, lamb, pork, chicken, (pigeon,
phesant
, & partridge
CHORIZO
Sausage- dry cured pork sausage that has a spicy smoke flavor
Most preferred sausage in Spain
Slide31
IMPORTANT
INGREDIENTS
HAM
Jamon
I
berico
Made from native pigs; black
hoves
Graze free range on acorns & roots giving ham nutty taste
Curing process is a sacred art
Finest & most expensive ham in world
Jamon
Serrano
Cured ham goes thru salting, washing, settling, drying, and maturing
Color is pinkish with veins of fat
Cut by hand into thin slices
Slide32Slide33
DISHES
Paella
Stew that features wide variety of meats
Always contains rice, olive oil, & saffron
Uses a paella dish called
Paelleras
Slide34
DISHES
TORTILLA de PATATAS
Egg omelet with fried potatoes
Slide35
DISHES
EMPANADAS
Folding a dough or bread patty around the stuffing
Tuna, sardines or chorizo commonly used in a tomato puree, garlic, & onion sauce
Fried in olive oil or baked in oven
Slide36
SOUPS
FABADA- white bean & sausage stew from Northern coast
Commonly eaten at lunch
GAZPACHO- cold, uncooked tomato soup
Use a mortar & pestle
Slide37
DESSERTS
Rice puddings, sponge cake, & Flan are popular
Fresh fruit, dried figs, cheese, or almonds
Cakes & Pastries
Little baking powder or butter
Lots of eggs & powdered almonds
Flavored with cinnamon, anise, & orange/lemon zest
Fry rather than bake
Most homes didn't have ovens until recent years
Slide38
DESSERTS
FLAN- custard
Made with whole eggs & milk with a caramel coating
CHURROS-
Fried-dough pastry based snacks
Normally eaten for breakfast dipped in hot chocolate
Sprinkled with sugar
Slide39
DRINKS
RIOJAS-red, white, or rose wines
Northern part of Spain produces some of the best
T
empranillo
wines
SANGRIA- wine punch
Red wine mixed with fruit juice & other ingredients
Slide40
---