9 th BIOLOGY The Immune System PowerPoint Presentation, PPT - DocSlides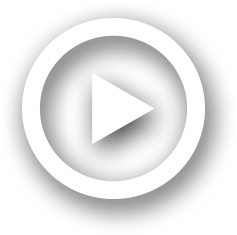 Download this presentation
DownloadNote - The PPT/PDF document "9 th BIOLOGY The Immune System" is the property of its rightful owner. Permission is granted to download and print the materials on this web site for personal, non-commercial use only, and to display it on your personal computer provided you do not modify the materials and that you retain all copyright notices contained in the materials. By downloading content from our website, you accept the terms of this agreement.
Presentations text content in 9 th BIOLOGY The Immune System
Slide1
9th BIOLOGY
The Immune System
Slide2
Non-specific Immunity
Born with some immunity Helps prevent diseaseHelps slow disease progressionFirst line of defense
Slide3
Non-specific, cont.
Physical Barrier- unbroken skin Skin oil acidic, inhibits pathogens
Chemical barrier-
saliva, tears, nasal secretions
All contain lysozyme
Mucus- sticky
Cilia- sweep irritants away
HCl in stomach, pH of 2
Slide4
Non-Specific Response
Cellular defense- WBCsNeutrophils, macrophages are phagocyticEngulf and destroy antigen
Complement proteins- enhance phagocytic response
Interferon-
secreted by virally infected cells
Binds to cells, produces antiviral proteins to prevent viral replication
Slide5Slide6Slide7
Non-Specific Response, cont.
Inflammatory response-Pathogens damage tissue
chemicals
released attract phagocytosis
Increase capillary permeability to increase blood flow to the area
Result is more WBCs to the rescue
Slide8Slide9
Specific Immunity
Lymphatic System-Includes organs and cell that filter lymphLymph is tissue fluid that bathes body cells
Lymphatic Organs-
Contain lymphatic tissue, lymphocytes, connective tissue
Lymphocytes- WBC produced in red bone marrow
Include: lymph nodes, tonsils, spleen, thymus
Slide10Slide11
Lymphatic Organs
Lymph nodes- filter lymph and remove foreign particlesTonsils and adenoids- form a protective ring around nasal and oral cavities
Spleen
- stores blood and destroys damaged RBCs
Thymus
- above the heart, T cell maturation
Slide12Slide13
B Cells
B lymphocytes-Mature in bone marrowReact with antigen
Antibody
factories- memory for
antigen
, quicker immune response upon next exposure.
Antibody
stimulation caused by vaccination or direct exposure to antigen
Slide14
T Cells
Mature in thymusFirst responder cellActivation of T cells required to continue cascade of eventsMacrophage activation-
Macrophage engulfs antigen and displays pieces of it on surface
T cells bind to presented antigen
 activates immune system, including B cells
Slide15
T Cell Response
Cytotoxic T cells- destroy pathogens and release cytokinesCytokines stimulate other immune cells to react
Slide16Slide17
Passive and Active Immunity
Passive- acquire antibodies from somewhere elseInfants acquire some antibodies from their mothers to protect them until their immune system matures
Receiving injections of antibodies from other humans or animals
Anti-venom
Hep
A
Rabies
Tetanus
Slide18
Passive and Active, cont.
Active- you make the antibodies yourselfVaccination
-
series
1
st
shot- primary response
Booster shot- secondary response- quicker and more intenseHaving diseaseChickenpox
Slide19
Immune System Failure
HIV/AIDS- targets CD-4+ receptor on T cellsShuts down immune response by deactivating T cellsMild, flu-like symptoms upon first exposure
Tests for HIV check for presence (HIV+) or absence(HIV-) of antibody to HIV
---