THINKING WELL, Living Well PowerPoint Presentation, PPT - DocSlides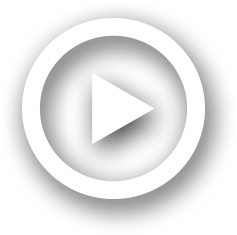 Description
Women's . Mental Health. . Training. A Resource for Churches on Comprehensive Health Ministry. Living the Abundant Life:. God's Healing Way. Written by. Kathleen Kiem Hoa Oey Kuntaraf, MD, MPH. "I am come that they might have life, and that they might have it . ID: 747954
Embed code:
Download this presentation
DownloadNote - The PPT/PDF document "THINKING WELL, Living Well" is the property of its rightful owner. Permission is granted to download and print the materials on this web site for personal, non-commercial use only, and to display it on your personal computer provided you do not modify the materials and that you retain all copyright notices contained in the materials. By downloading content from our website, you accept the terms of this agreement.
Presentations text content in THINKING WELL, Living Well
Slide1
THINKING WELL,
Living Well
Women's
Mental Health Training
A Resource for Churches on Comprehensive Health Ministry
Slide2
Living the Abundant Life:
God's Healing WayWritten byKathleen Kiem Hoa Oey Kuntaraf, MD, MPH
Slide3
"I am come that they might have life, and that they might have it
more abundantly."John 10:10
Slide4
God's
Wholistic Prescription"Pure air, sunlight, abstemiousness, rest, exercise, proper diet, the use of water, trust in divine power—these are the true remedies.Ellen G. White, The Ministry of Healing, p. 127.
Slide5
God's
Wholistic PrescriptionC - Choices E - Exercise
L - Liquids E - Environment B - Belief R - Rest A - Air
T - Temperance
I - Integrity
O - Optimism
N - Nutrition
S - Social Support
Slide6
God's
Wholistic PrescriptionA pure healthy life is most favorable for the perfection of Christian character and for the development of the powers of mind and body."Ellen G. White, My Life Today, p. 125.
Slide7
C.E.L.E.B.R.A.T.I.O.N.S.
C is for celebrating CHOICESChoosing health and celebrating the joy of life should be an intentional decision that is well informed and freely made.
Slide8
C.E.L.E.B.R.A.T.I.O.N.S.
E is for celebrating EXERCISEThe U.S. Surgeon General's Report on Physical Activity and Health states that physical exercise is the best single predictor of longevity. In other words, if you want to postpone your funeral, exercise regularly!
Slide9
C.E.L.E.B.R.A.T.I.O.N.S.
Adults and Older Adults – Strong evidence ofLower risk of early deathLower risk of coronary heart diseaseLower risk of strokeLower risk of high blood pressureLower risk of adverse blood lipid profileLower risk of type 2 diabetes
Slide10
"Walking, in all cases where it is possible, is the best remedy for diseased bodies, because in this exercise all the organs of the body are brought into use… There is no exercise that can take the place of walking. By it circulation
of the blood is improved."Ellen G. White, Counsels on Health, p. 125.C.E.L.E.B.R.A.T.I.O.N.S.
Slide11
L
is for celebrating LIQUIDSWater, the liquid of life,is a medium in whichmetabolism takes place.C.E.L.E.B.R.A.T.I.O.N.S.
Slide12
C.E.L.E.B.R.A.T.I.O.N.S.
"In health and in sickness, pure water is one of heaven's choicest blessings. Its proper use promotes health. It is the beverage which God provided to quench the thirst of animals and man. Drunk freely, it helps to supply the necessities of the system and assists nature to resist disease."Ellen G. White, The Ministry of Healing, p. 125.
Slide13
C.E.L.E.B.R.A.T.I.O.N.S.
Frequent hand washing may reduce transmission of many infectious agents from person to person.
Slide14
C.E.L.E.B.R.A.T.I.O.N.S.
"The external application of water is one of the easiest and most satisfactory ways of regulating the circulation of the blood....But many have never learned by experience the beneficial effects of the proper use of water. All should become intelligent in its use in simple home treatments."Ellen G. White, The Ministry of Healing, p. 156
Slide15
C.E.L.E.B.R.A.T.I.O.N.S.
E is for celebrating the ENVIRONMENT Elements of our environment include climate, atmosphere, water, soil, vegetation and sunshine.
Slide16
C.E.L.E.B.R.A.T.I.O.N.S.
B is for celebrating BELIEFPetitional prayerRitual prayerMeditative prayerColloquial prayer
Slide17
C.E.L.E.B.R.A.T.I.O.N.S.
"Sickness of the mind prevails everywhere. Nine-tenths of the diseases from which man suffers have their foundation here."Testimonies to the Church, Vol. 5, p. 444
Slide18
C.E.L.E.B.R.A.T.I.O.N.S.
R is for celebrating REST"Early to bed, early to rise, makes a man healthy, wealthy, and wise."
Slide19
C.E.L.E.B.R.A.T.I.O.N.S.
"Remember the Sabbath day, to keep it holy. Six days you shall labor and do all your work, but the seventh day is the Sabbath of the Lord your God. In it you shall do no work."Exodus 20:8-10
Slide20
C.E.L.E.B.R.A.T.I.O.N.S.
A is for celebrating AIRWhen we exercise outdoors, we are enjoying three prescriptions all at one time—getting exercise, absorbing vitamin D from the sunshine, and benefitting from the oxygen provided by the green trees.
Slide21
C.E.L.E.B.R.A.T.I.O.N.S.
T is for celebrating TEMPERANCE"True temperance teaches us to dispense entirely with everything hurtful and to use judiciously that which is healthful."Ellen G. White, Patriarchs and Prophets, p. 562
Slide22
C.E.L.E.B.R.A.T.I.O.N.S.
I is for celebrating INTEGRITY"It is not safe to permit the least departure from the strictest integrity."Ellen G. White,Testimonies to the Church, Vol. 2, p. 306
Slide23
C.E.L.E.B.R.A.T.I.O.N.S.
O is for celebrating OPTIMISM"And we know that all things work together for the good of them that love God."Romans 8:28
Slide24
C.E.L.E.B.R.A.T.I.O.N.S.
N is for celebrating NUTRITIONWe can celebrate at each meal, choosing a rainbow of colorful fruits and vegetables and reducing our use of processed foods, salt and sugar.
Slide25
C.E.L.E.B.R.A.T.I.O.N.S.
S is for celebrating SOCIAL SUPPORTEllen G. White wrote, "Doing good is a work that benefits both giver and receiver."
Slide26
God encourages us to support one another. Not only is it good for those receiving the support but also for the one giving support.
Slide27
Love one another
(John 13:35)Forgive one another (Colossians 3:13)Accept/receive one another (Romans 15:7)Pray for one another (James 5:16)Comfort one another (1Thessalonians 4:18)
Slide28
Fellowship with one another (1 John 1:7)
Be kind to one another (Ephesians 4:32)Show compassion to one another (1 Peter 3:8)Be hospitable to one another (1 Peter 4:9)
Slide29
"I can do
all thingsthrough Christ who strengthens me."Philippians 4:13
Slide30
Prayer
"I am come that they might have life, and that they might have it more abundantly."
John 10:10
---