Teachers Under Attack The Recent California Experience PowerPoint Presentation, PPT - DocSlides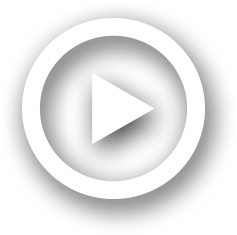 Description
. Jacob F. Rukeyser. CTA Staff Counsel. 1. Political attacks on teachers and their Unions have been unsuccessful – e.g., State Superintendent of Public Instruction race in 2014; Prop 32 in 2012.. Repeatedly stymied in the Legislature and the ballot box, our opponents have turned to the courts.. ID: 637627
Embed code:
Download this presentation
DownloadNote - The PPT/PDF document "Teachers Under Attack The Recent Califor..." is the property of its rightful owner. Permission is granted to download and print the materials on this web site for personal, non-commercial use only, and to display it on your personal computer provided you do not modify the materials and that you retain all copyright notices contained in the materials. By downloading content from our website, you accept the terms of this agreement.
Presentations text content in Teachers Under Attack The Recent California Experience
Slide1
Teachers Under AttackThe Recent California Experience
Jacob F. RukeyserCTA Staff Counsel
1
Slide2
Political attacks on teachers and their Unions have been unsuccessful – e.g., State Superintendent of Public Instruction race in 2014; Prop 32 in 2012.Repeatedly stymied in the Legislature and the ballot box, our opponents have turned to the courts.
Legal challenges have been framed in terms of "education reform" and civil rights.Overview of the Political L
andscape
2
Slide3
Latest in a series of sham "ed reform" cases – attacks on teacher legal protections masquerading as "civil rights" lawsuits.P
redecessors include Reed v. LA USD and Doe v. Deasy
.
Common
denominator
: demonizing and de-professionalizing public school educators and u
sing inappropriate legal tools (civil rights lawsuits) to tackle political issues (education policy matters).
Sham Ed Reform – Vergara v. Calif.
3
Slide4
Vergara litigation bankrolled by Students Matter – an "ed. r
eform" outfit founded by Silicon Valley multi-millionaire David Welch.Vergara litigated in court by the corporate law firm Gibson, Dunn & Crutcher
– including attorney Ted Olson of
Bush v. Gore
fame
.Vergara litigated in the court of public opinion by the PR firm of Griffin Schein.
Vergara – The Background
4
Slide5
Vergara asserts constitutional challenges to key provisions of the California Education Code:
Permanent Employment Status (Ed Code § 44929.21);Permanent Teacher Dismissal (Ed Code § § 44934, 44938, 44944);
Permanent Teacher RIFs (Ed Code § 44955).
Vergara
claims these laws unconstitutionally
relegate
low-income and minority students to classes taught by "grossly ineffective teachers."
Vergara – Overview
5
Slide6
Vergara filed in State Court in May 2012 against: State of California, Governor Jerry Brown, Superintendent of Public Instruction Tom
Torlakson; California Dept. of Education; State Board of Education; LA U.S.D.; Oakland U.S.D.; and Alum Rock Union S.D.California Teachers Association and California Federation of Teachers formally intervened in May 2013.Trial ran from January – March 2014.
Vergara
– Procedural
H
istory
6
Slide7
Plaintiffs' case was seriously flawed, including:Never defining the phrase "grossly ineffective teacher";
Not showing that any of the plaintiffs were harmed;Not showing that any of the laws resulted in ineffective teachers being retained or placed in underprivileged classrooms;Not rebutting Defendants' evidence that districts have total discretion over granting permanent status, and that the statutes serve an important purpose.
Vergara
– Plaintiffs'
Case
7
Slide8
But what they lacked in actual evidence, the Vergara team made up for in rhetoric in
and out of the court, relentlessly promoting "ed reform" myths like:Full tenure – permanent teachers enjoy complete job protection for life;Immediate tenure – California's two-year probationary status period bars any effective evaluation of new teachers.
Onerous dismissal procedures – it's incredibly expensive and effectively impossible to dismiss a bad teacher.
LIFO
– all employment decisions are based exclusively on tenure, without exceptions.
Vergara
– Plaintiffs' Case
8
Slide9
Unfortunately, the judge bought into these myths.On June 10, 2014, in a short decision that
was long on rhetoric and notably short on facts or law, the judge ruled in favor of Plaintiffs.The judge ruled that the challenged statutes are all unconstitutional, and enjoined their enforcement.
Vergara
– Outcome
9
Slide10
The Vergara decision has no current legal
effect – it was stayed pending the appeal by the State of California, CTA and CFT.All of the challenged statutes remain on the book – except for the permanent teacher dismissal statutes, which were changed legislatively in a bill supported by CTA.But outside the
legal
arena –
Vergara
– Effect
10
Slide11
Vergara – Effect
A Los Angeles judge has just put the interests of low-income and minority students above the teachers' union dogma.
Teachers deserve reasonable due process rights and job protections. But the unions can either work to change the anachronistic policies cited by the court or they will have change thrust upon them.
… tenure has morphed into job protection enjoyed by no other profession and almost no trade. Short of murdering a child in front of several credible witnesses, the average (and even the frighteningly incompetent) public school teacher can enjoy titanium-grade job security.
11
Slide12
Tenure
and other job protections make it harder to fire teachers and therefore effectively work to keep bad ones in the classroom. Bad teachers "substantially undermine" a child's education. That, [Judge] Treu
wrote, not only "shocks the conscience" but also violates the students' right to a "basic equality of educational opportunity" as enshrined in California's constitution
.
12
Slide13
The flip side of the duty of fair representation imposed on unions by virtue of their status as the exclusive representative of all bargaining unit employees, member and non-member alike.Non-members may be required to pay their "fair share" of union expenditures.
Faire share fees are a key support for effective union representation – and therefore a target for our opponents.
13
Fair Share Fees Under Attack
Slide14
For K-14 teachers, fair share fees are codified in the Educational Employment Relations Act.Any exclusive representative may implement a fair share fee arrangement simply by demanding it of the employer. (Cal. Gov't Code § 3546)
Non-members may be required to pay a fair share fee equal to member dues, though they can object to – "opt out" of – paying for political and other expenses not germane to the union's representational function.
14
Fair Share Fees – California Context
Slide15
Fair share fees have been an established and fairly uncontroversial feature of labor law for decades.This began to change in 2012, with the Knox v. SEIU
Local 1000 case.Knox indicated that the Supreme Court was willing to look afresh at these issues, and all but invited further legal challenges to fair share fee arrangements.
15
Setting the Stage for the Attack
Slide16
Knox's invitation was accepted by the Friedrichs v. CTA, NEA et al.
lawsuit, filed in April 2013.Brought on behalf of 10 non-member teachers and the Christian Educators Association against CTA, NEA, 10 individual CTA chapters, and 10 district superintendents.State of California intervened to defend its fair share laws.Plaintiffs are represented by the corporate law firm Jones Day and the libertarian Center for Individual Rights.
16
Friedrichs
v. CTA & NEA
Slide17
Friedrichs asserts two different legal claims.First, it seeks to abolish all fair share fees as an unconstitutional infringement on First Amendment rights,
i.e., overturning the Abood case.Second, and alternately, it seeks to abolish the "opt out" approach to fair share fees, also as an unconstitutional infringement on First Amendment rights.
17
Friedrichs
– Overview
Slide18
18
Friedrichs – Plaintiffs' Strategy
Slide19
In Harris (2014), the conservative majority struck down the fair share arrangement for Illinois home health care workers, ruling that it would not "extend" public sector agency fee law to "partial" public employees.
The Court did not find fair share fees unconstitutional.But, the conservative majority did
express very strong doubts about the constitutionality of public sector fair share fees.
19
Harris v. Quinn
Slide20
Plaintiffs admit that their claims are barred by existing legal precedent, and are trying to get to the Supreme Court as quickly as possible.Plaintiffs initially moved for judgment in favor of the Defendants
.At the Ninth Circuit, Plaintiffs then moved for summary affirmance of the trial court's judgment, a motion that the Court of Appeals granted last month.
20
Friedrichs
– Plaintiffs' Strategy
Slide21
We expect Plaintiffs to file a petition for Supreme Court review in December – likely not in time for consideration by the Supreme Court this term.If the Court accepts the case, it would likely issue a decision in the first half of 2016.
Many questions remain: will the Court grant review; if so, on which issue or issues; do the votes exist to abolish fair share, and if so, how broadly will the ruling be?
21
Friedrichs
– Possible Next Steps
Slide22
Best case scenario: Supreme Court denies review or rules in Unions' favor.Worst case scenario: Supreme Court rules in favor of Plaintiffs on constitutionality of fair share fees.Bad case scenario: Supreme Court ducks the fair share issue, but rules in favor of Plaintiffs on constitutionality of "opt out" requirement.
22
Possible Outcomes
Slide23
Instant effect: modest reduction in union revenue.Longer term, potentially more adverse consequences:Without fair share arrangements, non-members could continue to benefit from representation without paying a dime.
This would make non-membership much more attractive, likely leading toMember flight.
23
Life in a post-fair share world
Slide24
Threat of member flight unknown – but likely real.Studies have found that historically the abolition of fair share fee arrangements has led to a decline in union membership of almost 14%
.Indiana went right to work in 2012, and unions there suffered a 19% decline in union membership.
24
Member Flight
---