Lesson 2 PowerPoint Presentation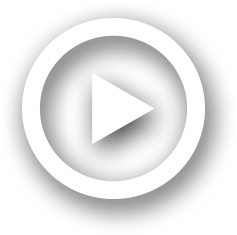 Description
"The Color of My Words" . Subjects and Predicates . http://www.brainpop.com/english/grammar/subjectandpredicate. /. Complete & Simple Subjects. The . subject . of a sentence tells who or what the sentence is about. . ID: 290819
Embed code:
Download this presentation
DownloadNote - The PPT/PDF document "Lesson 2" is the property of its rightful owner. Permission is granted to download and print the materials on this web site for personal, non-commercial use only, and to display it on your personal computer provided you do not modify the materials and that you retain all copyright notices contained in the materials. By downloading content from our website, you accept the terms of this agreement.
Presentations text content in Lesson 2
Slide1
Lesson 2
"The Color of My Words"
Slide2
Subjects and Predicates
http://www.brainpop.com/english/grammar/subjectandpredicate
/
Slide3
Complete & Simple Subjects
The
subject
of a sentence tells who or what the sentence is about.
A
complete subject
includes all the words that tell whom or what the sentence is about.
A
simple subject
is the main word or words in the complete subject.
**Sometimes the complete and simple subjects will be the same.
Slide4
Examples *Write these down! Identify the complete and simple subject in each example.
The frightened little frog jumped onto the lily pad. Lee writes extremely well.
Simple Subject: frogComplete Subject: The frightened little frogSimple Subject: LeeComplete Subject: Lee
Slide5
Examples Continued…
Go home right now!*Think of who this would be directed at?
Simple subject:
you
Complete Subject:
you
Slide6
Complete & Simple Predicates
A
complete predicate
includes all the words that tell what the subject is or what it's doing.
A
simple predicate
is the main word or words in the complete predicate.
Slide7
Examples:
The whale jumped out of the water. The angry young lion roars.
Simple Predicate: jumpedComplete Predicate: jumped out of the waterSimple Predicate: roarsComplete Predicate: roars
Slide8
Vocabulary
Survey—you look around and consider it carefully. Inquire—you ask for information about something. Tormented—is extremely and painfully troubled by something.
Slide9
Meandering—moving slowly with a lot of bends or curves. Emerged—it has come out from behind, under, or inside somethingHovered—it has been in the same place in the air without moving in any direction.
Slide10
Subtle—not immediately noticeable, but it can be very effective Frolicked—playing in a happy, lively way.
Slide11
Poetic Devices
Slide12Slide13Slide14Slide15Slide16
---