Aon Global Risk Consulting – Alex van den Doel / Rubert N PowerPoint Presentation, PPT - DocSlides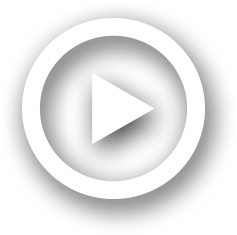 Download this presentation
DownloadNote - The PPT/PDF document "Aon Global Risk Consulting – Alex van ..." is the property of its rightful owner. Permission is granted to download and print the materials on this web site for personal, non-commercial use only, and to display it on your personal computer provided you do not modify the materials and that you retain all copyright notices contained in the materials. By downloading content from our website, you accept the terms of this agreement.
Presentations text content in Aon Global Risk Consulting – Alex van den Doel / Rubert N
Slide1
Aon Global Risk Consulting – Alex van den Doel / Rubert Nieuwenhuis
VimpelCom – Ramon TolkDACT8 November 2013
Business Continuity Management
Do you know the impact of business interruptions on your companies' financial performance?
How to enhance your risk management function by implementing BCM
Slide2
Why Business Continuity Management matters
1
Ship route Suez Canal essential for international trade
Slide3
Stress Testing your continuity risks – approach
2
What (extreme) scenarios can jeopardize your financial objectives?ApproachDefine risk bearing capacityDevelop scenariosIndustry specificOrganization specificOut-of-the-box Quantify impact of scenariosEvaluate against risk bearing capacity
Slide4
Stress Test – Risk Bearing Capacity
Information from financial statementsBalance sheet total: 880MEquity: 330MSolvency ratio = 38%
Claim of 50M will lower ratio to 32%
An impact of 28M will lower the ratio to 34% → RBC = 28M
Covenant in financing arrangement specifies a threshold of 34%
39 %
38 %
37 %
36 %35 %34 %33 %32 %31 %
Breach of Covenant!
Slide5
Source
:
Aon Global Risk Management Survey 2013 - 1.415 respondents representing a broad range of industry sectors in 70 countries (64% > 1B turnover)
Perception of business continuity risks
4
Slide6
Impact on financial performance
An average impact of 25% on shareholder value and an impact whichcommonly lasts for two years!Historically, supply chain disruptions canlead to an average of 9 percent lower sales and 11 percent higher costs!Both physical and non-physical events drive supply chain disruptions, and 85%of companies reported disruptions in2011 (study of BCI in 2011)Other recent examples:
5
Source:
Vinod Singhal, Professor at Georgia Institute of Technology, and Professor Kevin Hendricks, Richard Ivey School of Business, The University of Western Ontario, London, Ontario N6A-3K7, Canada
Company
Event
Value
Reaction
TEPCO
Japan EQ
-89.6%
- $ 37bln
Dexia
Greek debt
-87.3%
- $ 3.9
bln
Research
in Motion
Service Disruption
-49.7%
- $ 6
bln
BP
Explosion / Oil
spill
-29%
- $ 53
bln
Apple
Iphone
Antenna
-2.4%
- $ 6
bln
Slide7
Objectives
Protecting your financial performance from the impact of business interruption risksUnderstanding methods and techniques to map supply chain interruption risks and quantify the financial impact on revenue generating activitiesEnhancing Enterprise Risk Management by implementing Business Continuity Management and focus on high impact exposuresEvolving the Risk & Insurance function towards a more mature operational risk management function
6
Slide8
Agenda
Analyzing the impact of business interruption exposures on financial performanceBusiness Continuity Management - ExecutionLink BCM – ERMBuiness Continuity Management ProcessQuantifying financial impactBusiness Continuity Management – In PracticeCase study VimpelCom – Peter den DekkerQuestions
7
Slide9
What is BCM
"BCM is the ongoing process of identifying continuity threatening risks and defines a program for mitigating those risks and recovering as soon as possible within predefined time objectives".
8
Structured programme
and process
Slide10
How does BCM link ERM?
9
BCM is becoming more and
more a strategic topic!!
BCM is the key mitigation for
continuity risks
Slide11
BCM Process
10
Slide12
Quantifying financial impact - Business Impact Analysis (BIA)
BIA provides a very structured and efficient approach to:Identify and quantify business interruption risksMap complex and global supply chainsMeasure the value of current mitigation measuresBIA enables organizations to consolidate the BIexposure from unit level to every consolidated level (country, regional, global, etc.)The BIA provides a solid basis for risk management improvement:Clear picture of the biggest interruption risks, accumulation effects and critical issuesFocused development of risk management strategies (loss prevention and response) Optimization insurance cover and limitsEnhancing business interruption risk awareness and understanding
Slide13
Step 2: Example of results of quantification unit level
Sup
ply chain analysis
Dataroom
analysis
Site analysis
Slide14
Step 2: Quantifying consolidated level
Delivering two key elements:Dependencies networkBased on unit level outcome defining and modeling material dependencies between suppliers, own units and customersMaking use of a "engine" to simulate impactConsolidated risk profile on selected levelCalculating the impact of unit level events though dependency networkCreating consolidated loss exposure profile on selected level
---