INTERNATIONAL MARKETING-RECENT TRENDS PowerPoint Presentation, PPT - DocSlides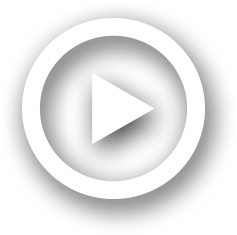 Description
INTRODUCTION. Today is the era of competition and expansion of the market activities is the demand of this hour. So we are expanding our activity area and today international market is also not a dream for any businessman. But exporter has to enter in international market very wisely because every .... ID: 381708
Embed code:
Download this presentation
DownloadNote - The PPT/PDF document "INTERNATIONAL MARKETING-RECENT TRENDS" is the property of its rightful owner. Permission is granted to download and print the materials on this web site for personal, non-commercial use only, and to display it on your personal computer provided you do not modify the materials and that you retain all copyright notices contained in the materials. By downloading content from our website, you accept the terms of this agreement.
Presentations text content in INTERNATIONAL MARKETING-RECENT TRENDS
Slide1
INTERNATIONAL MARKETING-RECENT TRENDS
Slide2
INTRODUCTION
Today is the era of competition and expansion of the market activities is the demand of this hour. So we are expanding our activity area and today international market is also not a dream for any businessman. But exporter has to enter in international market very wisely because every foreign market has its own business environment. So businessmen should adopt different technique for every country.
Slide3
RECENT TRENDS
JOINT VENTURE
ESTABLISHING BRANCHES ABROAD
APPOINTMENT OF EXCLUSIVE AGENT
DISTRIBUTERS
CONSULTANCY SERVICES
TECHNICAL AND MANAGERIAL KNOWLEDGE
Slide4
JOINT VENTURE
Joint venture is an indirect method of entering in foreign marketing. It means when two companies join ownership and management of the marketing project. The main feature of joint venture is that the ownership and management are shared between a foreign firm and a local firm.
Slide5
ADVANTAGES &DIS ADVANTAGES
ADVANTAGES
DISADVANTAGES
Less costHigh returnsEasy way to enter in foreign marketMutual benefitNew product for consumer
Risk
Risk for own goodwill
High degree of managerial skill
Conflicts and disputes
Slide6
TYPES OF JOINT VENTURE
INTERNATIONAL SUB- CONTRACTING
LICENCING ARRANGEMENT
FRANCHISING
COUNTERTRADE
MERGERS AND ACQUITIONS
STRATEGIC ALLIANCE
ASSEMBLY
Slide7
INTERNATIONAL SUB- CONTRACTING
SUB- CONTRACTING is an arrangement between developed and developing countries. In this developed countries provide capital to developing countries for producing
labour
oriented product.
Slide8
LICENCING ARRANGEMENT
Under the system of licensing, rights are given by a firm in one country to another firm operating in another country to use its trademark technology, technical know-how, marketing skills and copyrights etc.
Slide9
FRANCHISING
FRANCHISING is a form of licensing in which a parent company grants another company the right to do business in a specified manner. Franchising also provide right to use its name, production and marketing techniques.
E.g
McDonalds,
CocaCola
Slide10
COUNTERTRADE
When countries link their exports with the imports, it is known as counter trade which is a type of barter arrangement. Various forms of countertrade are:-
barter
compensation counter trade
buyback arrangement
counter purchase arrangement
swap
clearing
switch trading
evidence accounts
blocked currencies
Slide11
MERGERS AND ACQUISITIONS
MERGERS AND ACQUISITIONS have been a very important market entry strategy as well as expansion strategy. These are normally used by companies to mitigate the degree of competition and they can make use of already established market and distribution system of a company.
Slide12
STRATEGIC ALLIANCE
STRATEGIC ALLIANCE is another form to enter foreign markets. alliances are different from joint ventures. In an alliance, two firms pool their resources directly in a collaboration that goes beyond the limits of a joint venture.
Slide13
ASSEMBLY
ASSEMBLY is the last stage of manufacturing. Under this agreement a part of a product is manufactured by the domestic company and final product is produced by assembly in the foreign company.
Slide14
ESTABLISHING BRANCHES ABROAD
Through branches, the exporter establishes sales and provides after sales services and other facilities in the foreign market. It involves a lot of investment. Foreign branches maintain ready stock. Necessary staff is also appointed.
Slide15
APPOINTMENT OF EXCLUSIVE AGENT
Under this system an agent is appointed to collect orders from foreign country. The manufacture exports the goods direct to the customer in response to the orders forwarded by the agent.
Slide16
DISTRIBUTERS
Under this system, exporter appoints the distributers as sales representatives. Distributor usually operates on his own account. They have their own
godowns
and showrooms in their country.
Slide17
CONSULTANCY SERVICES
In this system exporting company offers consultancy services by undertaking turnkey projects in foreign countries.
Slide18
TECHNICAL AND MANAGERIAL KNOWLEDGE
In this system the technicians and managerial personnel of the exporting company guide and train the technicians and managers of the importing company.
Slide19
THANKYOU
---