Open Data Open Innovation and the Cloud PowerPoint Presentation, PPT - DocSlides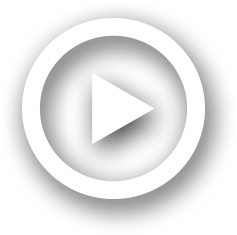 Description
The Business Case for Open Data. OGD . Konferenz. , Wien Sep 2012. http://www.microsoft.com/opengov. . Agenda. Case Studies. . Open Data and Business Value. Open Data. Value of 'open innovation'. ID: 254356
Direct Link:
Embed code:
Download this presentation
DownloadNote - The PPT/PDF document "Open Data Open Innovation and the Cloud" is the property of its rightful owner. Permission is granted to download and print the materials on this web site for personal, non-commercial use only, and to display it on your personal computer provided you do not modify the materials and that you retain all copyright notices contained in the materials. By downloading content from our website, you accept the terms of this agreement.
Presentations text content in Open Data Open Innovation and the Cloud
Slide1
Open Data Open Innovation and the Cloud
The Business Case for Open Data
OGD
Konferenz
, Wien Sep 2012
http://www.microsoft.com/opengov
Slide2
Agenda
Case Studies
Open Data and Business Value
Open DataValue of 'open innovation'The Cloud
What can we learn?The Cloud as enabler
Slide3
Open Data – Business Value
70+State/Local ProjectsNorth America
250+Open GovInitiatives WW
$25MValue of new economicactivity & cost savingsto Gov't of Australia
€40B
"Increase in business activityfrom Open Gov Data in the EU"
$2.3M"Value of 47 open data appsApps for Democracy initiative"
$3.2Bn Savings by CDN Government
$50KCost to Washington DC for 47 apps
$4.6MAnnual Cost of Open Datato Gov't of Australia
120+Countries with Open Data
Slide4
2010 Winter Olympics
Parking App
VanPark2010
Cloud
Combines City parking dataCommercial parking data
Open Government with Commercial Data
http://www.vanpark2010.ca
Slide5
Apps for Democracy
$2.3M
Value of 47 open data apps to Washington DC at a cost of $50,000 in 30 days
www.appsfordemocracy.org
Slide6
Neighbourhood News and Chat
Founded in 2007
EveryBlock.com
16 Cities in USA
$1.1M Knight Foundation Grant2009 Sold to msnbc.com
"EveryBlock's hype 'definitely faded', but more popular than ever" – Adrian Holovaty, Aug 2012
Slide7
Open Data – Business Impact Examples*
CountryData TypeEstimatedBusiness ValueRefsAustraliaGIS/Spatial€5.2Bn7AustraliaStatistics€19M4DenmarkEnergy/Construction€540M7England/WalesLocal Geospatial€400M5IrelandNational€83M7SpainNational€550M7UKGIS/Met/Mapping€7.5Bn5USAMeteorological€309M7
*Based on studies 2005-2011
*Lowest quoted figs used
*Value depends on cost benefit 'ratio'…
Slide8
Benefit vs. Cost
Victoria University Study
Australian National Data Service
Ratio = 5:1!*
Australia Bureau of Statistics Data
'Costs and Benefits of Public Sector Data Provision' (2011)
Ratio = 5:1!
*Ratio varies by data/sector type e.g. 5:1 < 25:1
Slide9
Open Data Portals – Pricing Models…
Slide10
Cloud is Open for developers
Low entry cost
Open Data and the Cloud
Drive Innovation
Build quicklyMinimal infrastructure Highly scalableData agility
Open Government and Open Innovation
*Graphic courtesy techlabs.com
http://www.microsoft.com/opengov
Slide11
Open Data Catalogue
Alberta, Canada
City of Medicine Hat
Cloud
Catalogue built in 'few days'Minimal CAPEXUltra-low cost
Open Government with the Cloud
http://data.medicinehat.ca
Slide12
Open311
311 Citizen Call Center
City of San Francisco
Cloud
Citizens can report and track non-emergency incidents
Open Data with the Cloud
http://www.heygov.com/default.aspx?MapID=SanFran311
Slide13
Fueling the App Economy"The City of San Francisco releases its raw public transportation data on train routes, schedules, and to-the-minute location updates directly to the public through web services. This has enabled citizen developers to write over 10 different mobile applications to help the public navigate San Francisco's public transit systems—more services than the city could provide if it focused on presentation development rather than opening the data publicly through web services."May 23rd, 2012
USA Digital Government
Slide14
Enable new innovative applications and services(SLA)
Deliver better services at lower cost (*Ratio)
'Business' Opportunity for Open Data
Stimulate business and economic growth
Industry and Citizen Engagement
Enhance competitiveness
Enable developers to consume your open data
Open Government, Open Innovation and
T
he Cloud
Slide15
Austria OGD Cloud Portal – http://austriaogd.cloudapp.net EU Cloud Portal – http://govdata.eu 1Eaves, D. (2010) "How Open Data Saved Canada $3.2Bn"2European Commission (2011) "Open Data - An Engine for Innovation"3Holovaty, A. (2012) EveryBlock: "On to the Next Chapter"4Houghton, J. (2011) Australian National Data Service: "Costs and Benefits of Data Provision"5LinkedGov (2011) "Economic Impact of Open Data"6Niemann, B. (2012) "Is There A Business Case For Open Government Data?"7OGP Blog (2012) "Open Data and Economic Growth"8Vickery, G. (2011) "PSI Re-Use and Related Market Developments"
Resources and References
Slide16Slide17
Appendix
Slide18
Government of Colombia
Transparency
Government of Colombia
Cloud
eGovernmentInsightAccountability
Open Government and e-Government
http://datos.gov.co
Slide19
Weather Data
UK Met Office
data.gov.uk
Cloud Integration
'Big Data'Large volumeDaily dataHourly updates
Open Government with Big Data
http://data.gov.uk/metoffice-data-archive
Slide20
---