FACILITIES SERVICES New Employee Orientation PowerPoint Presentation, PPT - DocSlides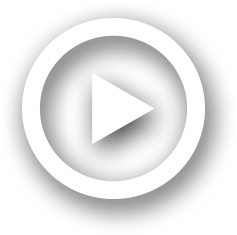 Description
Function of Facilities Services. Facilities Services has 55 full time employees who are responsible for all Campus Construction Projects, Architectural and Engineering Services, Grounds, Repair and Maintenance, Custodial, and Temperature Control in 26 buildings encompassing approximately 1.5 milli.... ID: 670050
Embed code:
Download this presentation
DownloadNote - The PPT/PDF document "FACILITIES SERVICES New Employee Orienta..." is the property of its rightful owner. Permission is granted to download and print the materials on this web site for personal, non-commercial use only, and to display it on your personal computer provided you do not modify the materials and that you retain all copyright notices contained in the materials. By downloading content from our website, you accept the terms of this agreement.
Presentations text content in FACILITIES SERVICES New Employee Orientation
Slide1
FACILITIES SERVICES
New Employee Orientation
Slide2
Function of Facilities Services
Facilities Services has 55 full time employees who are responsible for all Campus Construction Projects, Architectural and Engineering Services, Grounds, Repair and Maintenance, Custodial, and Temperature Control in 26 buildings encompassing approximately 1.5 million square feet in three geographically separate locations.
Main Campus
City College
Downtown Campus
Slide3
Grounds
Responsible for maintaining appearance of campus landscape and outdoor areas including Trash Removal.
Irrigation, fertilization, and Mowing Services are Contracted
Arborist Services are Contracted
All other work is performed by In-House personnel
Slide4
Custodial
Responsible for appearance and cleanliness of all indoor areas except labs. Cleaning Standards have been established in accordance with the Association of Physical Plant Administrators (APPA) guidelines.
Each Custodian is assigned a specific work area.
All areas are routinely checked for compliance.
Requests for special cleaning such as out of cycle carpet cleaning or cleaning offices when there is a change in personnel may be submitted to the area supervisor or the Custodial Services Supervisor.
Slide5
Trades
Includes; Electricians, Laborers, Plumbers, Painter, Carpenters, Locksmith, Heating, Ventilation, and Air Conditioning (HVAC), and Preventative Maintenance.
Professional Tradesmen are responsible for upkeep, maintenance, and repair of campus infrastructure.
Slide6
Laborers
Responsible for moving furniture and equipment, set-up and tear down for special events, delivering supplies and conducting preventative maintenance on equipment and systems. Laborers also are responsible for assisting other trades as needed on construction projects.
Slide7
Rental Manager
Responsible for administering MSU-B rental properties
.
Slide8
Warehouse
Acts as Central Delivery Point for shipments arriving on campus and maintains stores for Tradesmen, Laborers, Grounds, and Custodians. Contains various materials, parts, components, etc. utilized for daily operations and construction projects.
Slide9
Recycling
Responsible for oversight of the Recycling Program which includes; metals, aluminum, plastics, paper, and cardboard.
Slide10
Hazardous waste management
Ensures hazardous materials on campus are kept to an absolute minimum and are properly stored, used, recycled or properly disposed.
Slide11
FACILITIES SERVICES OPERATIONS
Requests for Service:Emergency
: Call the Trouble Line at extension 1713. The Trouble Line worker creates a work order.
Non-Emergency
: Submit a work order using Facilities Automated Management Information System (FAMIS).Work orders can be submitted by building managers and other key personnel who have been trained in the use of FAMIS.
Slide12
FAMIS Training
Training is conducted face to face by appointment. Training takes approximately 30 minutes.Training is provided to Building Managers and other key personnel identified by Vice Chancellors, Deans of Colleges, Directors, or Department Heads.
Slide13
CHARGES AND COSTS
There is an hourly charge for all work completed by Laborers and Skilled Trades.Building Maintenance Index Funds are utilized to cover costs related to items such as; mechanical/ electrical/ plumbing repairs/ building envelope repairs such as doors/windows/floors etc., and preventative maintenance tasks such as filter changes, boiler checks, and emergency systems maintenance.
=
$$$
Slide14
CHARGES AND COST CONTINUED
Items such as delivery and installation of Departmental specific materials or equipment, moving furniture or records, painting offices which are not on the maintenance schedule, hanging pictures, etc., are required to be covered by specific departmental indexes. Estimates will be provided upon request and are based on hourly rates to complete the estimate.
Slide15
SCHEDULING OF WORK
All work is scheduled on a priority basis.
Life safety items are ranked priority #1.
General maintenance items are ranked priority #2.
Cosmetic items are ranked priority #3.
Work Orders or Service Requests must be submitted for all work.
Slide16
Facilities Services
Questions?
---