Employee Orientation PowerPoint Presentation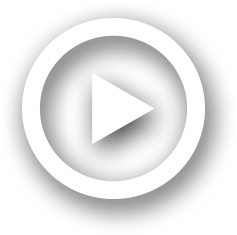 Description
FREIGHT SYSTEMS. Message from the CEO. . . . . D. ear . FSLites. ,. It's my pleasure to welcome you to the organization and I congratulate you. for choosing a career with us. Our business is about people, the right people . ID: 576390
Embed code:
Download this presentation
DownloadNote - The PPT/PDF document "Employee Orientation" is the property of its rightful owner. Permission is granted to download and print the materials on this web site for personal, non-commercial use only, and to display it on your personal computer provided you do not modify the materials and that you retain all copyright notices contained in the materials. By downloading content from our website, you accept the terms of this agreement.
Presentations text content in Employee Orientation
Slide1
Employee Orientation
FREIGHT SYSTEMS
Slide2
Message from the CEO
Dear FSLites, It's my pleasure to welcome you to the organization and I congratulate you for choosing a career with us. Our business is about people, the right people and I believe happy and motivated people will create happy customers.  Our objective is to attract, retain, develop, and motivate competent people and see them prosper with the organization. I am confident that our Human Resources Team will take good care of our people and support them in building a career with us and to be known as "Employer of Choice". Today, we are extremely proud of what we have achieved and, would like to assure you, that this is only the beginning. With your smart work, integrity, and valuable support, we will achieve our business vision of being a Great Company delighting our internal and external customers.   We will value your views and suggestions that are essential in the changing global business environment. Kindly direct them through the HR department who will study and put forth your recommendations while discussing amendments in policy. I wish you a successful and mutually rewarding career with us.Yours truly, DAVID PHILLIPS
Slide3
Human Resources at FSL
Human
Resources (HR)
at FSL takes up the responsibility of assisting
the management in
developing its
most valuable
asset……
"PEOPLE"
We
at FSL, do
not distinguish
on the basis religion
, color
or nationality
and work on two simple
principles…
Being Fair to our People
Doing what is Good for the Company and the Customers
Slide4
FSL ORGANISATION CHART - GLOBAL HR
Slide5
5
Our Vision
Freight Systems will constantly exceed customer expectations by providing Innovative Logistics Solutions
Slide6
Our Mission
Freight Systems, as a logistic solutions provider, is committed to:
Delivering customized solutions
Investing in technology and people
Complying with applicable statutory and regulatory requirements
Enhancing profitability
Providing end-to-end supply chain services through an effective global network
Slide7
Introduction
Freight Systems was established in the year 1988 with the motive to provide complete logistics solutions to its customers.
With the passing years the company has acquired considerable amount of efficiency & expertise to operate as a full-fledged Third Party Logistics company.
FSL Strength across all locations: 1100 approximately
Branches in the UAE: Dubai, Abu Dhabi, Ajman, Fujairah and
Sharjah
Free Zone. Total Employees: 260 approx in the UAE Distribution
Slide8
Our Network
Slide9
Global Headquarters
FSL's Global Headquarters at Jebel Ali Free Zone
Slide10
Infrastructure
15,000 sq mts CFS at Jebel Ali Distribution centre for Contract Logistics :- 15,000 sq mts comprising of 21,000 pallet positions and 2,000 pallet positions in Temperature Controlled warehouse.Temperature controlled - Dedicated facility for storage of Fine Arts
Slide11
Certification
Certified ISO 9001:2008 (Quality Systems)
Current Memberships
Dubai Quality Group
World Cargo Alliance - WCA
National Association of Freight and Logistics - NAFL
Slide12
Our Verticals
Freight Forwarding
Interem
(Removals)
New Age- Software and Solutions
Slide13
SENIOR MANAGEMENT
Slide14
SENIOR MANAGEMENT CONTINUED
Slide15
Freight Systems is an international leading Freight Forwarding Company. FSL offers direct outbound and inbound services to and from major cargo destinations around the worldFreight Systems customers can avail of the complete range of services from Full Container Loads (FCL) to Less than Container Loads (LCL) on all major global routesOur customers can then benefit from our outstanding strength in air and ocean freight, with the added advantage of real-time visibility at every step.
Freight Forwarding
Slide16
Services offered under Freight Forwarding
Air Freight Sea Freight Sea - Air Land Freight Group-age Fine Arts Pure Clearance
Contract Logistics
Outbound Logistics
Projects & Heavy lift forwarding
Slide17
STRUCTURE - FREIGHT FORWARDING,
MENA,
EUROPE,
NA
Slide18
ORGANOGRAM UAE
Slide19
ORGANOGRAM UAE CONTINUED
Slide20
ORGANOGRAM UAE CONTINUED
Slide21
Interem (International Removals Division)
Using state-of-the-art procedures and the resources of a global network, Interem takes complete control of every little detail from packing, documentation, customs, shipping and even finding a new home in a new country. Interem has an impeccable track record for success and an above average industry/continental benchmark rating as per FAIM ISO, the industry's most stringent quality auditors.
More than just movers...Your perfect relocation partner
Slide22
Key featuresPacking and unpacking servicesOffice and residential relocationsHome searchShort and long term storage facilitiesComprehensive insurance coverDocumentation and customs formalities
Interem
(International Removals Division)
Slide23
New Age- Software and Solutions
Simplifying Logistics Through Technology
We are a software development company who provide solutions to the logistics industry. Our products are intended for companies such as International Freight Forwarders, Warehouse Providers, Shipping Lines, N.V.O.C.C.'s and Export/Import Companies. Our Logistics Software products include:
eFreight
Suite
Web Tools
Our goal is "To enhance the value realized by our clients from their technology assets"
Slide24
Frescon is a unique, highly advanced Purchase Order Management System (P.O.M.S) which has been developed by Freight Systems to bridge the gap between planning and execution, end to end, by ensuring an efficient flow of information
New Age- Software and Solutions
Key features
Real-time updates on shipments on a 24/7 basis
Live track and trace for all modes of shipment
Customized log in id for each customer
'E-booking'
Personalized auto-emails on status and information at every milestone
Billing / invoice information
Documentation Management
Slide25
HR Policies
Sunday to Wednesday – Formal AttireThursdays – Smart Casuals unless there is a client meeting scheduled.Detailed policy available on the Intranet. Working hours and Lunch BreakOur working hours are 8am–5pmLunch break is normally between 1-2pm. There are three Food Courts in Jebel Ali and other restaurants around.The fast food restaurants deliver.
Dress Code
Slide26
Medical Insurance
All employees are covered under ALICO Medical Insurance.
ALICO provides :
A Medical Card (with your details and enrollment number)
Network of Hospitals/Clinics/Pharmacies
Note: A nominal charge is payable for every visit
(as mentioned on the card)
Prescribed medication is covered *
*If there are any exceptions, it will be informed at the counter.
Medical card can be collected within seven working days from the date of joining.
For any emergencies, please contact 800-ALICO (25426)
Slide27
Life Insurance
All employees are covered under Group Life Insurance with Qatar Insurance Company from the day of commencement of Service and during their stint with organization.
Benefits offered:
Death Due to any cause
Accidental Death
Permanent Total Disability (Accident & Sickness)
Permanent Partial Disability (Accident & Sickness)
Temporary Total Disablement (Accident)
Medical Expenses due to Accident
Repatriation & Mortal Remains
Feel free to contact HR for more information about the insurance amount.
Slide28
Employers Liability
All
employees are covered under Employer's Liability (work related accidents) with Qatar Insurance Company from the day of commencement of Service and during their stint with organization.
Feel free to contact HR for more information about the insurance amount.
Slide29
Opening a Salary Transfer Account
Salary transfer account can be opened with any of the following banks, post the Visa Stamping process:
HSBC
Emirates NBD
ADCB
Standard Chartered Bank
Documents required
Visit the branch with the following documents:
Salary Certificate
Original Passport with the Visa duly stamped
Slide30
Opening a Salary Transfer Account Contd..
Transfer of Salary Account – If you have an existing salary account in the mentioned banks, you can continue using the same account.Visit the branch with the Salary Certificate, passport and visa copy to transfer the account.Please provide the account number before the 15th of the month to ensure your salary is transferred to your account.
Pay days
Salary is disbursed in two batches-
First batch – 25
th
of every Month
Second batch – last working day of every month
For the first month, if the account is not operational or updated, then the salary will be paid in cash on the last working day of the month.
Please contact the cashier on 542 for collection of the salary.
On the 3
rd
of the following month, you will receive the pay slip through email.
Slide31
Transport Facility
All our employees can avail the transport facility, provided by the company. Pick up and Drop facility is available for employees living in
Sharjah
only.
Please note: If the employee avails the transport facility then he /she will not be eligible for Conveyance Allowance.
Slide32
Company ID card
Company ID Card will be
provided to all the employees
.
For employees based at
GHO
, ID cards with access to the main door . Employee attendance is monitored through the system therefore please
use your access card every time you enter or exit the building.
If you to have to come into the office on a weekend, you need to inform Admin via email (
admin.aedxb@freightsysems.com
) and your Reporting Manger so that they can inform the security to let you into
the office.
A temporary ID card will be provided, until you receive your permanent Id card. This is applicable to GHO staff only.
For other locations, ID card will be provided however entries have to be made in the attendance register on daily basis.
Permanent ID card will be provided within 7 working days from the date of joining.
Slide33
Probation Period
The probationary period for all the employees is six months from date of joining. During this time, employees have the opportunity to understand company standards, policies and procedures. This also provides management its first opportunity to evaluate the employee.
After completion of three months, the performance of the employee is reviewed by HR and the Head of Department.
Successful Completion, Extension of probation or any other issues will be communicated through written correspondence.
It is important that your objectives are clearly established by the end of the first month of service with consensus of your manager. This will ensure a fair performance appraisal.
Slide34
Smart Objectives
You need to ensure that your objectives are approved on ESS within
a month of
joining.
Slide35
Performance Appraisal Ratings….
"Needs Improvement (C)" - If there is any performance issue where in we feel that employee is not up to mark even after giving him continuous feedback then he/she should be given this rating. The employee is unable to perform the Task. "Meets Expectation (B) "– Employees who are doing their job as per their profile however there are deviations, they should be given this rating. If task is done but not as per expectations set. "Exceeds Expectations (A)"- Employees along with what is expected at their profile perform is done 100% as per expectations set - rating is " 3 "
Manager's are required to do quarterly review with their subordinates. The ratings are mentioned below
Slide36
Leave Policy
Annual Leave
Each employee is entitled to 22 working days (Sunday to Thursday) paid leave annually in addition to official holidays.
An employee can avail his/her annual leave after completion of one year of service.
Annual Leave must be applied for, at least a month in advance; in sync with the Leave Planner
Minimum of 5 days leave should be applied in order to avail Air Fare.
If a public holiday falls during annual leave, then the leave is credited back to your leave balance.
Extension of Leave is not possible
Leave is calculated as follows:
On January 1, 11 working days will be credited to your balance. You can avail this leave any time before June.
On July 1, 11 working days will be credited to your balance. You can avail this leave any time before December.
You are allowed to carry forward only 15 working days to the following year.
Slide37
Annual Leave Application Process
The ESS link is available on intranet.
Slide38
Leave Policy Contd….
Sick LeaveDuring probation period if an employee avails SL he/she will need to submit a medical certificate to HR and this will be adjusted against the SL balance once employee is confirmed in service. If the event of resignation or leaving the company prior to confirmation of service this will be adjusted as LOP in that month's salary.As per UAE law, an employee is entitled to fifteen working days in a year as sick leave. Absence of two or more consequent days requires a medical certificate.Sick Leave Application Process – Fill up the online sick leave application within five working days from the day of Sick leave taken. Festival LeaveYou can avail any one day leave in a year (Jan – Dec) for any festival of your choice, after completion of probation. You can take the leave only on the day of the festival. If it falls over a weekend, you can take it either a day before or after the weekend.List of festivals are available on the Intranet.
Festival
Leave Application Process – Submit the online festival leave application well in advance
Failure to adhere to the above process may result in loss of pay
Slide39
Leave Policy Contd….
Submit online application well in advance
Maternity Leave
– All Female employees are eligible for 45 Calendar days of Maternity leave, after completion of 1yr.
Emergency Leave & Compassionate leave
Compassionate Leave
is one, which may be availed by a person due to: Death of immediate family
(Spouse, father, mother, son, daughter)
Seven days leave is granted in such cases. Employee is requested to inform the Manger & HR of the situation.
Emergency leave
may be availed off in case Accident or major illness of immediate Family.
This leave can be applied for, on urgent basis and will be adjusted against annual leave. This leave is not extendable.
In case Annual Leave has been exhausted, then days taken will be considered as Loss of Pay
Annual Leave application and Process applicable.
Slide40
Public Holidays
All associates employed on a regular basis are entitled to the public holidays (published at the beginning of the year for the private sector).
Gregorian New Year's Day One DayEid Al Adha and Waqfa* Three DaysHijra New Year's Day (Ashoora)* One DayProphet Mohammad's Birthday* One DayIsraa Wal Mairaj* One DayEid Al Fitr (The End of Ramadan)* Two DaysNational Day One Day
* The above holidays are subject to visibility of the New Moon at Holy Mecca.
Slide41
Employee Self Service (ESS)
When you get your user name and password for the Intranet, please ensure you update the following details:
Home Town Contact Details
Local Contact Details
Family Details
Slide42
Loan / Advance Policy
Freight Systems does not encourage
it's employees to apply for lo
ans and does not extend loans from the company to any employee.
It is understandable that at times, loans have to be availed to meet emergencies. In such a case the company will give
Salary Certificate
to the employee to apply for loan from the bank. This undertaking letter will state the
limit of
up to 6 multiples of his/her salary as eligibility for loan.
Top up Loan amount also should not exceed 6 multiples
Slide43
Salary Certificate Policy
Salary Certificate can be requested for in the following scenarios:
Personal Loan
Top Up Loan
Credit Card
Auto / Car Loan
Visa Application
Salary Certificate Requisition Form is available on the intranet.
Duly filled form needs to be submitted to HR.
Salary Certificate can be collected on the following working day.
Employees on JAZFA Visa – Requesting Salary certificate from the authorities attracts fees which will deducted from the following month's Salary. JAFZA salary certificate is usually available collection only after 2 days from the date of submission of the application.
Slide44
Pay slips
Company seals are provided to some employees for specific purpose related to the department/work. It is important that it is not used for anything else. For e.g. pay slips for bank purpose.
If you require your pay slip with the company seal, you need to inform the HR Department who will provide you with the same.
Slide45
Passport Release Policy
Passport has to be submitted to HR on the day of Joining
Once the visa is stamped in the passport, the Labor Card or JAFZA Employment Card will be provided and the passport will remain in HR & Admin custody respectively.
Passport release can be requested for in following scenarios:
Opening a Bank Account
Applying for Driving License
Applying for Family member(s) Visa
Applying for Visa (official or personal trip)
Annual Leave
Slide46
Passport Requisition Process
The Passport Control Form is available on the intranet.
Every employee is liable to return the passport to Admin ,on the promised date, without any delay or follow up.
Slide47
End of Service Policy
Resignation
– Voluntary employment termination may be initiated by an employee. Confirmed Employees are required to serve notice before handing over their responsibilities.
During probation, the Employee and the Company have the right to end employment without notice.
Employee may be terminated on the basis of Code of Conduct (Disciplinary issues) or Under Performance
Slide48
Code of Conduct
The Code of Conduct for FSL is very important. All employees are expected to adhere to the standards sincerely while carrying out their responsibilities and conducting the Company's business.
Please note that any deviation from these rules and standards will be subject to disciplinary action - Verbal
&/or
written warning.
Depending on the severity and Impact of the act, it may also
result in termination of employment .
Examples:
Theft or inappropriate removal or possession of property;
Falsification of records
Working under the influence of alcohol or illegal drugs
Possession, distribution, sale, transfer, or use of alcohol or illegal drugs in the workplace
Slide49
Fighting or Violence in the workplaceDisruptive activity in the workplaceNegligence or improper conduct leading to damage of company-owned or customer-owned propertyInsubordination or disrespectful towards othersViolation of safety or health rulesSexual or other unlawful harassment Excessive absenteeism or any absence without notice Unauthorized disclosure of confidential informationViolation of policies
Code of Conduct
Contd
….
Slide50
Performance Issues
If an employee is unable to carry out the expected the duties, the reporting manager reports the issue to HR after providing all help and support to the employee.
HR organizes a meeting with the employee in the presence of the manager and proposes a Get Well Plan.
The Get Well Plan includes the parameters and methodology of gauging the performance over a period one month.
Weekly meetings are held to review the progress and at the end of the plan the decision is made about the end or continuation of the employee's services.
Slide51
End of Service Benefits (EOSB)
Resignation
The End of Service Amount is calculated as per UAE labor Law.
Termination of the Employment by the Employer:
21 days for the first 5 years ( for each completed year ) and 30 days for the remaining years of services (for each completed year ).
FSL shall not pay End of Service Benefits to any employee in the following scenarios:
If the total years of service is less than one (1) year.
If FSL terminates the employee on the basis on code of conduct.
Slide52
Rewards and Recognition
Birthday gift vouchers worth AED200 are given to the employees on the day (s)he celebrates his / her Birthday. Service Awards All FSL employees are rewarded and recognized with the "FSL service award" as well as cash bonus on completion of any of the milestones. Bonus amount is credited in the same month's salary.
Country
UAE
Currency
AED
5 years
5,000.00
10 years
10,000.00
15 years
15,000.00
20 years
20,000.00
25 years
25,000.00
Slide53
Intranet
All forms are available on the Intranet. The link is mentioned below:
http://intranet.freightsystems.com/
Once you complete the online training for the
eFreight
Package, you will receive your user name and password
Slide54
For any Issues
Email id
Type of Issue
hr.ae@freightsystems.com
Payroll
Leave
Medical insurance
Concerns you may have
Appraisal/Objective Setting forms
admin.aedxb@freightsystems.com
Office maintenance work
Issues with the photocopiers
Request for temporary Employee id card
Visa/labor related issues
Passport/labor card – collection/deposit
careers@freightsystems.com
All CVs that you would like to pass to HR
Slide55
Any Questions
Slide56
Thank You
---