Session 2: School Wide Enrichment in Mathematics PowerPoint Presentation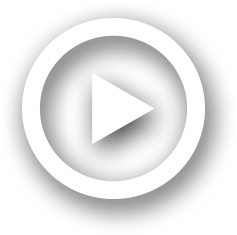 Description
Gwyn Jones, Bangor University gwyn.jones@bangor.ac.uk. Chris Olley, King's College London chris.olley@kcl.ac.uk. . Gifted and Talented in Mathematics. Session Outline. Towards pure mathematics. The apprentice mathematician. ID: 644643
Embed code:
Download this presentation
DownloadNote - The PPT/PDF document "Session 2: School Wide Enrichment in Mat..." is the property of its rightful owner. Permission is granted to download and print the materials on this web site for personal, non-commercial use only, and to display it on your personal computer provided you do not modify the materials and that you retain all copyright notices contained in the materials. By downloading content from our website, you accept the terms of this agreement.
Presentations text content in Session 2: School Wide Enrichment in Mathematics
Slide1
Session 2: School Wide Enrichment in Mathematics
Gwyn Jones, Bangor University gwyn.jones@bangor.ac.ukChris Olley, King's College London chris.olley@kcl.ac.uk
Gifted and Talented in Mathematics
Slide2
Session Outline
Towards pure mathematicsThe apprentice mathematicianTowards applied mathematicsThe apprentice engineer/scientistIdentification, selection and grouping
Discussion and Feedback
Slide3
From School Mathematics
to Professional Mathematics The aim is to allow the engineers, economists, scientists and mathematicians of the future to flourish.
Slide4
From School Mathematics
to Pure Mathematics "A mathematician, like a painter or poet, is a maker of patterns. If his patterns are more permanent than theirs, it is because they are made with ideas
"
(G.H. Hardy)
Slide5
From School Mathematics
to Professional Mathematics "
I am not an educationalist. I am a mathematician. But I know what turned me on to the subject. It was being shown what mathematics is really about. It was being exposed to the big stories, the Shakespeare of mathematics that inspired me
"
(Marcus de Sautoy)
Slide6
Some big stories of mathematics
Slide7
The apprentice mathematician
Investigations and problem solving."... the global structure of mathematics to be taught should be understood: it is not a rigid skeleton, but it rises and perishes with the mathematics that develops in the learning process. Is it not the same with the adult mathematician's mathematics?" (Hans Freudenthal)
1
21
7+7+7
2
22
5+5+5+7
3
23
4
24
5+5+7+7
5
5
25
5+5+5+5+5
6
26
5+7+7+7
7
7
27
5+5+5+5+7
8
28
7+7+7+7
9
29
All possible (+5)
10
5+5
30
11
31
12
5+7
32
13
33
14
7+7
34
15
5+5+5
35
16
36
17
5+5+7
37
18
38
19
5+7+7
39
20
5+5+5+5
40
Slide8
The Apprentice Mathematician
Nrich Trails
Generalising
Working Systematically
Visualising
Slide9
The Apprentice Mathematician
If a group of people shake hands with each other. What is the relationship between the total number of handshakes that take place and the number of people?
Slide10
The Apprentice Mathematician
From transformation geometryTo groups
Slide11
Applied Mathematics
"as far as the laws of mathematics refer to reality, they are not certain; and as far as they are certain, they do not refer to reality." (Albert Einstein)
"
A system such as classical mechanics may be 'scientific' to any degree you like; but those who uphold it dogmatically — believing, perhaps, that it is their business to defend such a successful system against criticism as long as it is not conclusively disproved — are adopting the very reverse of that critical attitude which in my view is the proper one for the scientist
".
(Karl Popper)
Slide12
Applied Mathematics
"Science no longer is in the position of observer of nature, but rather recognizes itself as part of the interplay between man and nature. The scientific method ... changes and transforms its object: the procedure can no longer keep its distance from the object". 
(Werner Heisenberg)
Slide13
STEM (Science Technology Engineering Mathematics)
Slide14
Mathematical Modelling
The apprentice engineer/scientist
Slide15
Identification and selection?
"Gifted adults were seldom child prodigies""We need an approach which will recognise and nurture signs of high performance wherever, and whenever, they might occur"
"The 'human capital' approach, which has become dominant in more recent decades, suggests that we should not be trying to 'find' the gifted, but trying to create high performers".
(Deborah Eyre)
Jaime Escalante. 'Stand and Deliver'
Slide16
Summary
An enriched mathematics curriculum rooted in the big ideas of mathematics, it's history and application.A systematic development of skills in pure mathematics.A systematic development of the skills of mathematical modelling (STEM)A curriculum for all.
Slide17
Discussion and Feedback
What view do our students get of mathematics in schools under the current curriculum?What view to they get of maths as a component of STEM (with science, engineering and technology)?
What would be needed to begin the journey of engaging school students with the professional practice of maths and science?
Slide18
Information
Go to http://www.themathszone.com/IlluminateWondermathsThe Pizza Problem (Bowland Maths)Gifted and Talented
---