BAD BUGS! Alfred DeMaria, Jr., M.D. PowerPoint Presentation, PPT - DocSlides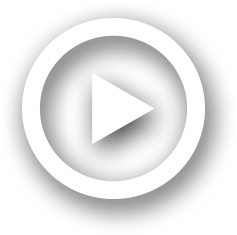 Description
Massachusetts Department of Public Health. Presenter Disclosure Information. Alfred DeMaria, Jr., M.D.. Consultant. No relevant conflicts of interest to declare. Grant Research/Support. No relevant conflicts of interest to declare. ID: 720032
Embed code:
Download this presentation
DownloadNote - The PPT/PDF document "BAD BUGS! Alfred DeMaria, Jr., M.D." is the property of its rightful owner. Permission is granted to download and print the materials on this web site for personal, non-commercial use only, and to display it on your personal computer provided you do not modify the materials and that you retain all copyright notices contained in the materials. By downloading content from our website, you accept the terms of this agreement.
Presentations text content in BAD BUGS! Alfred DeMaria, Jr., M.D.
Slide1
BAD BUGS!
Alfred DeMaria, Jr., M.D.
Massachusetts Department of Public Health
Slide2
Presenter Disclosure InformationAlfred DeMaria, Jr., M.D.
Consultant
No relevant conflicts of interest to declare
Grant Research/Support
No relevant conflicts of interest to declare
Speaker's Bureau
No relevant conflicts of interest to declare
Major Stockholder
No relevant conflicts of interest to declare
Other Financial or Material Interest
No relevant conflicts of interest to declare
Slide3
"ESKAPE" PathogensEnterococcus faeciumStaphylococcus aureus
Klebsiella pneumoniae
A
cinetobacter
baumannii
P
seudomonas
aeruginosa
E
nterobacter
species
Slide4Slide5
Gram-Negative Bacilli In common parlance, rod-shaped bacteria that stain gram-negativeTwo major groups based on where usually foundGuts – Enterobacteriaceae – exposed to antibiotics used clinically or otherwise
Escherichia coli (E. coli
)
Klebsiella
species
Proteus
species
Salmonella
Other
Environment – soil, "water bugs"- exposed to antibiotics in nature and used clinically and otherwise
Pseudomonas aeruginosa
Acinetobacter
species
Stenotrophomonas maltophilia
Slide6
Antibiotic Resistance in NatureDefense against antibiotics produced by fungi and other bacteriaMany mechanismsEvolved through natural selectionResistance genes spread among bacteriaProvides background of resistance mechanisms that can be further selected by use of antibiotics by humans
Slide7
"… the greatest possibility of evil in self-medication is the use of too small doses so that instead of clearing up infection, the microbes are educated to resist penicillin and a host of penicillin-fast organisms is bred out which can be passed to other individuals and from them to others until they reach someone who gets a septicemia or a pneumonia which penicillin cannot save."- Sir Alexander Fleming, 1945
Slide8
Bad BugsDifficult to treat, running out of drugsHigher mortalityResistance genes spread
Slide9
AntimicrobialsThe only medications that affect the patient being treated and
other people, both at present
and in the future
Slide10
What We KnowIncreased antibiotic use, increased resistanceLonger treatment, increased colonizationResistance more prevalent in healthcare facilities than community
Areas of higher antibiotic use have highest resistanceAntibiotic use correlates with outbreaks with resistant strains
Slide11
Resistance Occurs Because:Genetic variation in microorganisms results in some members of the population being less susceptible to agents than othersPresence of the antibiotic selects for resistant organisms already present
Slide12Slide13
Patients Acquire Resistant Organisms:By selection of resistant organisms through antibiotic exposureFrom another colonized or infected individual
From the environment
Slide14Slide15
Extended Spectrum Beta-Lactamase (ESBL) Producing Organisms
25%
K. pneumoniae
in hospitalized patients in France, 1993-1996
12%
K. pneumoniae
in U.S. ICU
and 8% non-ICU patients
(Fridkin 1997)
10%
K. pneumoniae
; 3%
E. coli
resist to 3
rd
gen. ceph's U.S. ICUs
(NNIS, 1999)
Slide16
ESBL Phenotype Meropenem Yearly Susceptibility Test Information Collection (MYSTIC) study, 1997-2003Turner PJ. Clin ID 2005; 41 (S. 4): S273-75
Slide17
ESBLs Impact
In most studies, no effect on mortality
Case-control study CAZ-R
Klebsiella
/
E. coli
bacteremia:
mortality if appropriate therapy
not started in first 3 days (p=0.02)
(Schiappa, J Inf Dis 1996)
Slide18
ESBLs and
Quinolone Resistance
56% of ESBL-producing
E. coli
and
Klebsiella
in 2 Philadelphia hospitals were also resistant to ciprofloxacin and/or levofloxacin
Quinolone resistance in ESBLs associated with prior quinolone use and residence in a LTCF
Lautenbach, CID 2001
Slide19Slide20
How are Carbapenems Used?By Clinical SyndromeBacterial meningitisHospital-associated sinusitis
Sepsis of unknown originHospital-associated pneumonia
By Clinical Isolate
Acinetobacter
spp.
Pseudomonas aeruginosa
Alcaligenes
spp.
Enterobacteriaceae
Mogenella
spp.
Serratia
spp.
Enterobacter spp.
Citrobacter
spp.
ESBL or AmpC +
E. coli
and
Klebsiella
spp.
Reference: Sanford Guide
Slide21
Susceptibility Profile of KPC-Producing K. pneumoniae
Antimicrobial
Interpretation
Antimicrobial
Interpretation
Amikacin
I
Chloramphenicol
R
Amox/clav
R
Ciprofloxacin
R
Ampicillin
R
Ertapenem
R
Aztreonam
R
Gentamicin
R
Cefazolin
R
Imipenem
R
Cefpodoxime
R
Meropenem
R
Cefotaxime
R
Pipercillin/Tazo
R
Cetotetan
R
Tobramycin
R
Cefoxitin
R
Trimeth/Sulfa
R
Ceftazidime
R
Polymyxin B
MIC >4
m
g/ml
Ceftriaxone
R
Colistin
MIC >4
m
g/ml
Cefepime
R
Tigecycline
S
Slide22Slide23Slide24
Metallo-β-Lactamase
Hydrolize virtually all β
-lactams, including
carbapenems
(
imipenem
,
ertapenem
,
meropenem
, etc.)
Multiple types (IMP 1-16, VIM 1-7, SPM, GIM, OXA-23) – increasing diversity
Pseudomonas
aeruginosa
,
Acinetobacter
sp.,
Serratia
marcescens
,
Klebsiella
pneumoniae
Slide25
Acinetobacter baumannii Long associated with hospital outbreaks, esp. related to water sources and product contamination, ICUsEmerging problem in Asia (2004 Tsunami), Middle East (Iraq) snd tropics, in general
Resistant to virtually all drugs testedSome susceptibility to carbapenems
Susceptible to polymixins
Wound infection, pneumonia, UTI
Surveillance cultures of groin, axillae and wounds
Slide26
CRE Infection OutcomesCRE versus susceptible K. pneumoniae (NYC, Patel, et al. 2008)Mortality: 48% versus 20%
Infection mortality: 38% versus 12%Removal/debridement associated with survival
Timely treatment with in vitro active agent
not
associated with survival
CRE KPC versus non-bacteremic (Israel, Borer, et al. 2009)
Mortality: 72% versus 22%
Attributable mortality 50%
Slide27Slide28
Antibiotics Available, and the Ones That Worked Against Resistance Gram-Negative Bacilli in Each Time Period
Slide29
FDA-Approved New Antimicrobials(Modified from Boucher, et al 2013; Spellberg 2004)
Slide30
Considerations in Antibiotic SelectionSusceptibility of infecting organismEffectiveness of agent for particular infectionNarrow spectrum of activity
SafetyCost
= most effective, safest, cheapest, active agent, with the narrowest spectrum of activity
Slide31Slide32Slide33
Thibodeau E, et al. Infection Control and Hospital Epidemiology 2012; 33: 954-956
Slide34
Exposure Network Graph Demonstrating the Relationships of Cases with KPC to Long-term Acute Care Hospitals (Ltachs), Acute Care Hospitals, and Nursing Homes in the Chicago Area
Won SY, Clin Infect Dis. 2011; 53 :532-40.
Slide35
Monthly carbapenem-resistant Klebsiella pneumoniae (CRKP) pooled mean rate of infection in Los Angeles CountyMarquez, et al. Infect Control Hosp Epidemiol. 2013 ; 34:144-50
Slide36
Core Measures for All Acute and Long-term Care Facilities (CDC)1. Hand hygiene
Promote hand hygiene
Monitor hand hygiene adherence and provide feedback
Ensure access to hand hygiene stations
2. Contact Precautions
Acute care
Place CRE colonized or infected patients on Contact Precautions (CP)
Preemptive CP might be used for patients transferred from high-risk settings
Educate healthcare personnel about CP
Monitor CP adherence and provide feedback
No recommendation can be made for discontinuation of CP
Develop lab protocols for notifying clinicians and IP about potential CRE
Long-term care
Place CRE colonized or infected residents that are high-risk for transmission on CP)
Patients at lower risk for transmission use Standard Precautions for most situations.
Slide37
Core Measures for All Acute and Long-term Care Facilities (CDC)3. Patient and staff cohorting
When available cohort CRE colonized or infected patients and the staff that care for them evenif patients are housed in single roomsIf the number of single patient rooms is limited, reserve these rooms for patients with highest risk for transmission (e.g., incontinence)
4. Minimize use of invasive devices
5. Promote antimicrobial stewardship
6. Screening
Screen patient with epidemiologic links to unrecognized CRE colonized or infected patients and/or conduct point prevalence surveys of units containing unrecognized CRE patients
Slide38
Supplemental Measures for Healthcare Facilities with CRE Transmission (CDC)Active surveillance testingScreen high-risk patients at admission or at admission and periodically during their facility stay for CRE. Preemptive CP can be used while results of admission surveillance testing are pending
Consider screening patients transferred from facilities known to have CRE at admission
Chlorhexidine baths
Bathe patients with 2% chlorhexidine
Slide39
---