Ellen Crabtree-Director of Academic Advising PowerPoint Presentation, PPT - DocSlides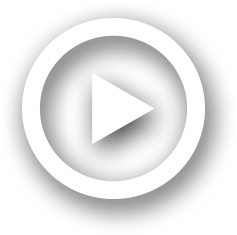 Description
Shanai Lechtenberg- Assistant Director of Academic Advising. The Peer Avengers!. Assembling an Intentional Peer Advising Program. Participant Learning Outcomes. As a result of attending this session, participants will be able to…. ID: 721101
Embed code:
Download this presentation
DownloadNote - The PPT/PDF document "Ellen Crabtree-Director of Academic Advi..." is the property of its rightful owner. Permission is granted to download and print the materials on this web site for personal, non-commercial use only, and to display it on your personal computer provided you do not modify the materials and that you retain all copyright notices contained in the materials. By downloading content from our website, you accept the terms of this agreement.
Presentations text content in Ellen Crabtree-Director of Academic Advising
Slide1
Ellen Crabtree-Director of Academic AdvisingShanai Lechtenberg- Assistant Director of Academic Advising
The Peer Avengers!
Assembling an Intentional Peer Advising Program
Slide2
Participant Learning OutcomesAs a result of attending this session, participants will be able to…Value the role of peer
advisors.Create peer advisor learning outcomes.
Identify
the components of an intentional peer advising
program.
Recognize
tools for assessing peer
advisors.
Connect
an intentional peer advising program to new student persistence.
Slide3
Session Agenda (aka Learning Activities)Poll the roomDot spectrum activityBackground and contextStudent Leader Core CompetenciesPA
learning outcomesPA program timelineQuestions and discussion
Slide4
Poll the RoomAlready have a PA program?Creating a PA program?2 yr institution?4
yr public?4 yr private?
Slide5
Dot SpectrumPlease take the dot stickers in front of you and travel around the room to read the posters.Place your dot on the spectrum below the statement that best represents your response.
Slide6
Background and ContextColloquiumModel of shared faculty and peer advisor responsibilityWhy do peer advisors matter?
Slide7
The Impact of PAs
"My Peer Advisor became someone that I felt comfortable reaching out to over the course of the semester. She offered me advice and support when I needed it most and I am very grateful for that
."
"My
Peer Advisor was great! Very easy to communicate with and to get ahold of. No question is a stupid question and he makes sure to help you feel comfortable in the college element
."
Slide8
The Impact of PAs
"My Peer Advisor was a huge help over my first semester in college, not just in Colloquium. He did a great job of reaching out to me and making himself available for any questions I had
."
"She
was great and I feel very connected to her. I can tell her if anything is bothering me and she'll help me through any problem I have
."
Slide9
Cross-Campus CollaborationPartnership with student affairsAlign processes with Residence LifeStudent Leader Core CompetenciesRubric
Slide10
Student Leader Core Competencies
Slide11
Student Leader Core Competencies
Slide12
Student Leader Core Competencies
Slide13
Student Leader Core Competencies
Slide14
Student Leader Core Competencies
Slide15
PA Learning Outcomes: 1-6As a result of serving as a Peer Advisor, you will be able to…Articulate ways you can contribute to Linfield's mission.
Serve as a role model by demonstrating socially responsible behavior.Recognize your identity, privilege, and culture.Advocate for equity and inclusiveness.Seek feedback from others to accomplish shared goals.
Relate to people who are different than you
.
Slide16
PA Learning Outcomes 1-6Red = Pre-responsesPurple = Post-responses
Slide17
PA Learning Outcomes: 7-12Communicate clear messages through a variety of modes (email, text, phone, public speaking).Adapt your approach based on the needs of the unique situation or student.Develop a greater sense of confidence in your role as a leader on campus.Communicate the Linfield Curriculum requirements.
Facilitate engaging classroom discussions.Identify strategies to support students in transition.
Slide18
PA Learning Outcomes 7-12Red = Pre-responsesPurple = Post-responses
Slide19
PA Assessment ProcessStudent Leader Core Competencies rubricInitial SLO self-evaluation/rating, identify 3Define intention, midpoint, end point, and training neededAchieved midpoint? Realistic end point?PA Final ReflectionAchieved end point?
Evaluated on course eval
Slide20
Best Questions Asked…What do you hope to get out of this experience? (closing the loop)What are you the most proud of about your Colloquium class so far?What surprised you most about your experience as a PA?What advice would you give to a new PA?
Slide21
Areas for ImprovementDon't use a Likert agreement scale for the PA SLOsLess PA SLOsBuild in more reflection throughout the experience
Slide22
PA Program TimelineNovember: job postedFebruary: hire Lead PAMarch: hire all PAsApril: 2 hour orientation
April/May: Check-in IMay: Friday/Saturday spring retreatAug: 4 days of training
Oct: Check-in II
Dec/Jan: Check-in III
Jan-March: Revise program
Slide23
Overcoming ChallengesSignificant resource needsCulture shift
Slide24
Questions and Discussion
---