Change Management PowerPoint Presentation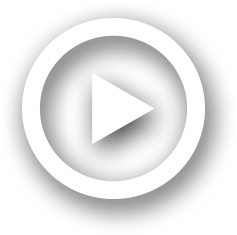 Description
Tom Etter and Bin Yu. Change Management . Most change efforts fail. Two thirds fail because of failure to reach intended results. Efforts at "reengineering" experience a 70% failure rate. Companies who fail to sustain significant change end up facing crises. ID: 147907
Embed code:
Download this presentation
DownloadNote - The PPT/PDF document "Change Management" is the property of its rightful owner. Permission is granted to download and print the materials on this web site for personal, non-commercial use only, and to display it on your personal computer provided you do not modify the materials and that you retain all copyright notices contained in the materials. By downloading content from our website, you accept the terms of this agreement.
Presentations text content in Change Management
Slide1
Change Management
Tom Etter and Bin Yu
Slide2
Change Management
Most change efforts fail
Two thirds fail because of failure to reach intended results
Efforts at "reengineering" experience a 70% failure rate
Companies who fail to sustain significant change end up facing crises
John
Kotter
– 8 phases of driving successful change
Slide3
8 Steps to Managing Change
Establish a Sense of Urgency
Form a Powerful Guiding Coalition
Create a Vision
Communicate the Vision
Empower Others to Act on the Vision
Plan for and Create Short-Term Wins
Consolidate Improvements and Produce More Change
Institutionalize New Approaches
Slide4
Establish a Sense of Urgency
Exhibit Vulnerability in OrganizationExamine market and competitive realitiesIdentify and discuss crises, potential crises, or major opportunities
Slide5
Establish a Sense of Urgency
Over 50% of organizations fail to create a sense of urgency
Underestimate the difficulty in moving people from their comfort zone.
Lack of patience
Complacency
Slide6
Establish a Sense of Urgency
Sources of Complacency
Too much happy talk from senior management
The absence of a major and visible crisis
Too many visible resources
Low overall performance standards
Organizational structures that focus employees on narrow functional goals
Internal measurement systems that focus on the wrong performance indexes
A lack of sufficient performance feedback from external sources
A kill-the-messenger, low-candor, low-confrontation culture
Human nature, with its capacity for denial, especially if already busy/stressed
?
Slide7
1. Establish a Sense of Urgency
When is the level of urgency high enough?When 75% of leadership honestly believes a change is necessary.
Slide8
1. Establish a Sense of Urgency
Ways to raise urgency level
Create a crisis
Allowing financial loss
Exposing managers to weaknesses
Allowing for error
Eliminate obvious examples of excess
Company jet, country club, etc.
Set performance targets so high they can't be reached by conducting business as usual
Insist on more productivity and broader measures of performance
Slide9
2. Form A Powerful Guiding Coalition
Assemble group with enough power to lead change effort
Encourage the group to work together as a team
Regardless of size, needs at least 3-5 people
Grow team to 20-50 range in large companies
Failures due to:
No history of teamwork at top
Undervalue importance
Strong sense of urgency not established
Selecting wrong leadership
Slide10
2. Form A Powerful Guiding Coalition
Building the coalitionFind the right peopleStrong position powerBroad expertiseHigh credibilityCreate trustCarefully planned off-site eventsLots of talk and joint activitiesDevelop common goalSensible to the headAppealing to the heart
Slide11
3. Create A Vision
Create vision for directing change effortDevelop strategies for achieving that visionA vision says something that clarifies directionThe vision pulls the organization toward the change
Slide12
3. Creating A Vision
Characteristics of an effective vision
Imaginable
Desirable
Feasible
Focused
Flexible
Communicable
Slide13
3. Vision Example
The University of New Hampshire (UNH) is nationally recognized as a
Sustainable Learning Community*
-- a land grant, sea grant, and space grant university that unites the spirit of discovery with the challenge of sustainability across its
Curriculum, Operations, Research and Engagement:
Curriculum
: Educating citizen-professionals to advance sustainability in their civic and professional lives
Operations
: Embodying first principles and best practices of sustainability
Research
: Serving society with scholarship that responds to the most pressing issues of sustainability
Engagement
: Collaborating locally to globally with extension and outreach
-- through four initiatives designed around four foundational systems of sustainability – biodiversity, climate, food, and culture.
Slide14
3. Create A Vision
ExampleUniversity of New HampshireSustainable Learning CommunityLand grant, sea grant and space grant university
Unites the spirit of discovery with the challenge of sustainability across its 4 initiatives....
Curriculum
Operations
Research
Engagement
....designed around 4 foundational systems of sustainability....
Biodiversity
Climate
Food
Culture
Slide15
4. Communicate the Vision
Management must decide how much communication of the vision is needed
Do not limit it to one communication
Use deeds along with words
Will fail unless most members....
Understand
Appreciate
Commit
Try to make happen effort happen
Use every existing communication channel and opportunity
Slide16
4. Communicate the Vision
Key Elements in Effective Communication of a Vision:
Simplicity
Metaphor, analogy and example
Multiple forms
Repetition
Leadership by example
Explanation of seeming inconsistencies
Give-and-take
Slide17
5. Empower Others to Act on Vision
Eliminate obstacles to change
Change systems or structures that seriously undermine the mission
Encourage risk taking and nontraditional ideas, activities and actions
Make tough decisions in removing people who don't ascribe to the vision
Slide18
5. Empower Others to Act on Vision
Barriers to Empowerment
Employees understand the vision & want to make it a reality but are boxed in by....
Formal structures making it difficult to act
A lack of needed skills undermines action
Personnel & information systems make it difficult to act
Bosses discourage actions aimed at implementing the new vision
Slide19
5. Empower Others to Act on Vision
Empowering people to effect change
Communicate a sensible vision to employees
Make structures compatible with the vision
Provide the training employees needed
Align information & personnel systems to the vision
Confront supervisors who undercut needed change
Slide20
6. Planning for & Creating Short-Term Wins
Create and plan for visible performance improvementsRecognize and reward employees involved in the improvements
Slide21
6. Planning for & Creating Short-Term Wins
The Value of Short-Term Wins
Provide evidence that sacrifices are worth it
Reward change agents with pat on the back
Help fine-tune vision and strategies
Undermine cynics and self-serving resisters
Keep bosses on board
Build momentum
Slide22
7. Consolidate Improvements & Sustain Momentum For Change
Use increased credibility t
o change systems,
structures and polices that
don't fit the vision.
Hire, promote & develop
employees who can
implement the vision.
Reinvigorate the process w
ith new projects, theme
s and change agents.
Confront even bigger issue
s and problems.
Slide23
Change Management >Project Management
Slide24
Project vs. Change Management
Adopted from Prosci Research
Project Management
is the application of knowledge, skills, tools and techniques to project activities to meet project requirements (i.e. to affect change).
Change Management is the process, tools and techniques to manage the people-side of change to achieve the required business outcome (i.e. to assure the change is accepted; not rejected).
24
Slide25
Change vs. Project Management
Change Management
Project Management
Current State
Transition Period
Future State
Existing: Processes Systems Org Structure Job Roles
New: Processes Systems Org Structure Job Roles
ContinousImprovement
Person affected by existing: Processes Systems Org Structure Job Roles
Person successfully transitions / accepts new: Processes Systems Org Structure Job Roles
25
Slide26
Change Management Processes/ Tools
Provides situational awareness. Helps us
"Get Ready"
Output examples:
Change characteristic profile
Organizational attributes profileCM StrategyCM Team StructureSponsor assessment; roles
Create Plans, then execute them. Five "should's":Communication PlanSponsor RoadmapTraining PlanCoaching PlanResistance Management Plan
Ensure the change is Sustained.Output examples:Reinforcement mechanismsCompliance audit reportsCorrective action plansRecognition approachesSuccess celebrationsAfter action review
26
Slide27
Change Management Competency
Organizations must change faster than was previously required in response to a rapidly changing world; managing the people-side of change is essential to successful change. CM competency can be measured via Prosci's Maturity Model:
Level 1Ad hoc or AbsentLittle or no CM appliedPeople-dependent; no formal practices / plansHighest rate of project failure, productivity loss
Level 2Isolated ProjectsSome elements of CM are applied in some individual projectsMany different tactics used inconsistently
Level 3Multiple ProjectsComprehensive approach for CM applied in multiple projectsSome examples of best practice are evident
Level 4Organizational StandardsOrganization-wide standards and methods are broadly deployed for managing / leading changeSelection of common approach, which is normally used by most areas of the firm
Level 5Organizational CompetencyCM competency is evident in all levels of the org and is part of the org's IP and competitive edgeContinuous process improvement in placeHighest probability and responsiveness
Slide28
Tips for Successful Change Management
From Barbara Johnson, PhD
28
---